Swisstech Convention Center
Design: Richter Dahl Rocha & Associés, 2014
The 65 colorful panels are actually photovoltaic cells, using a technology developed at EPFL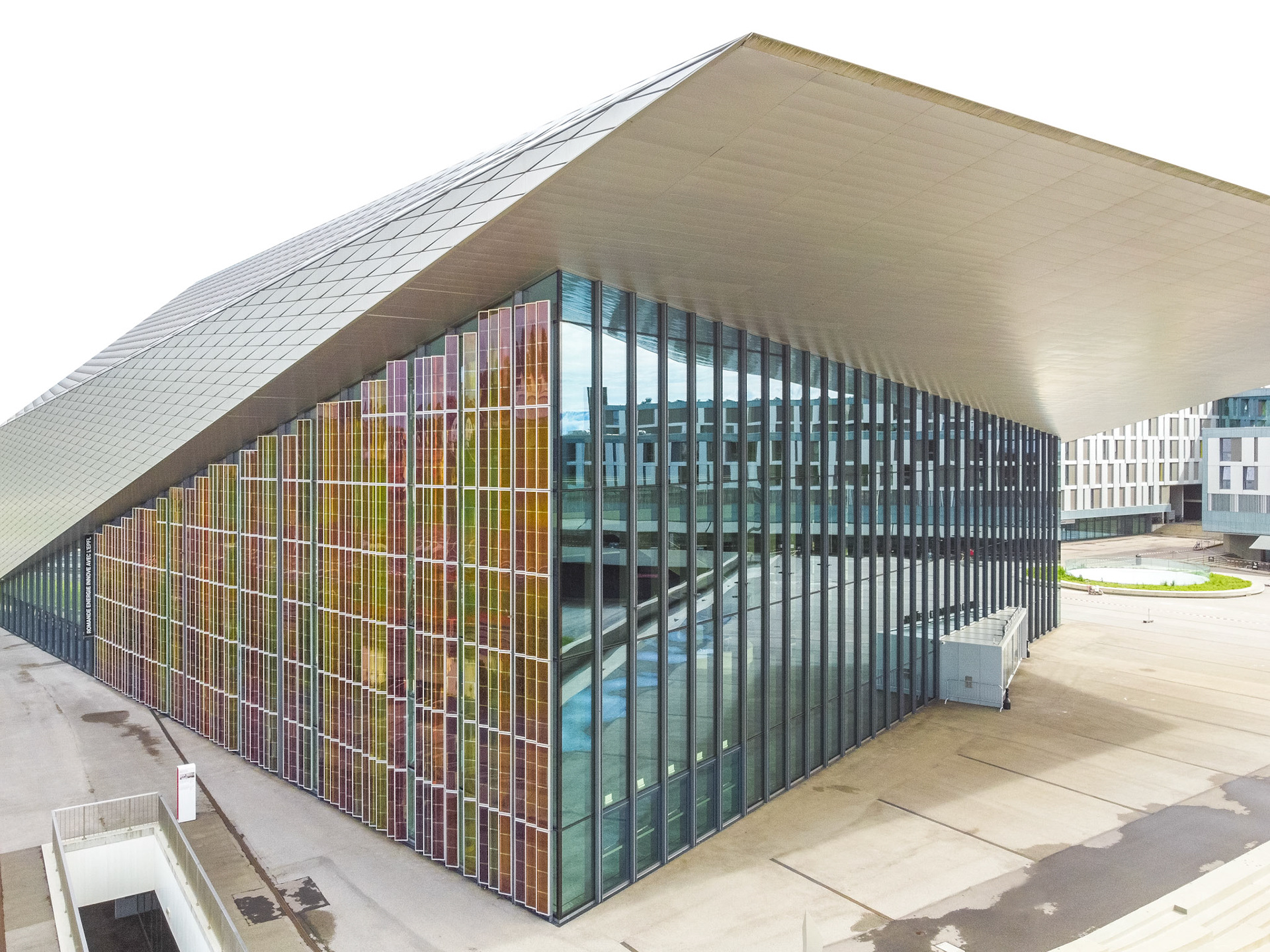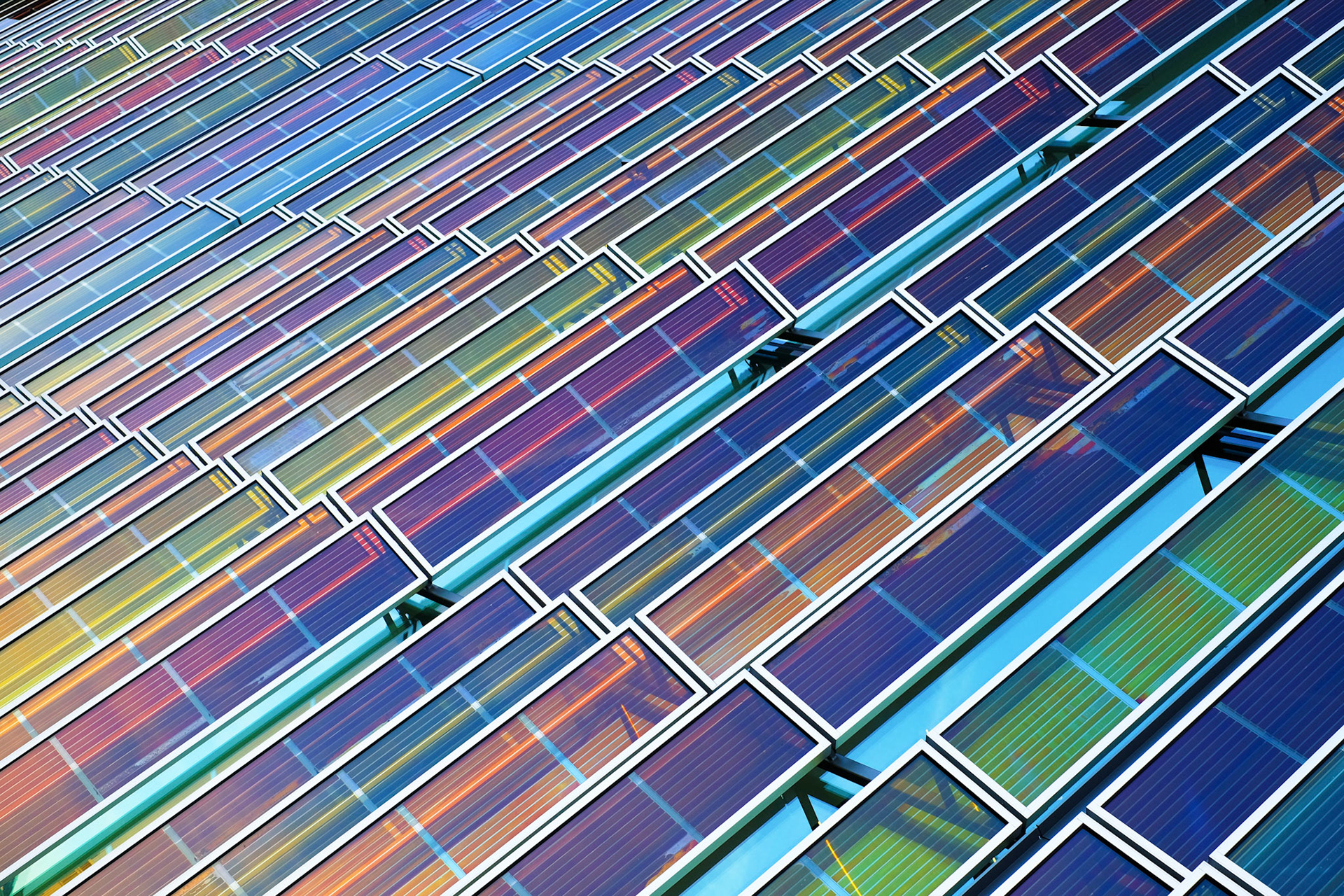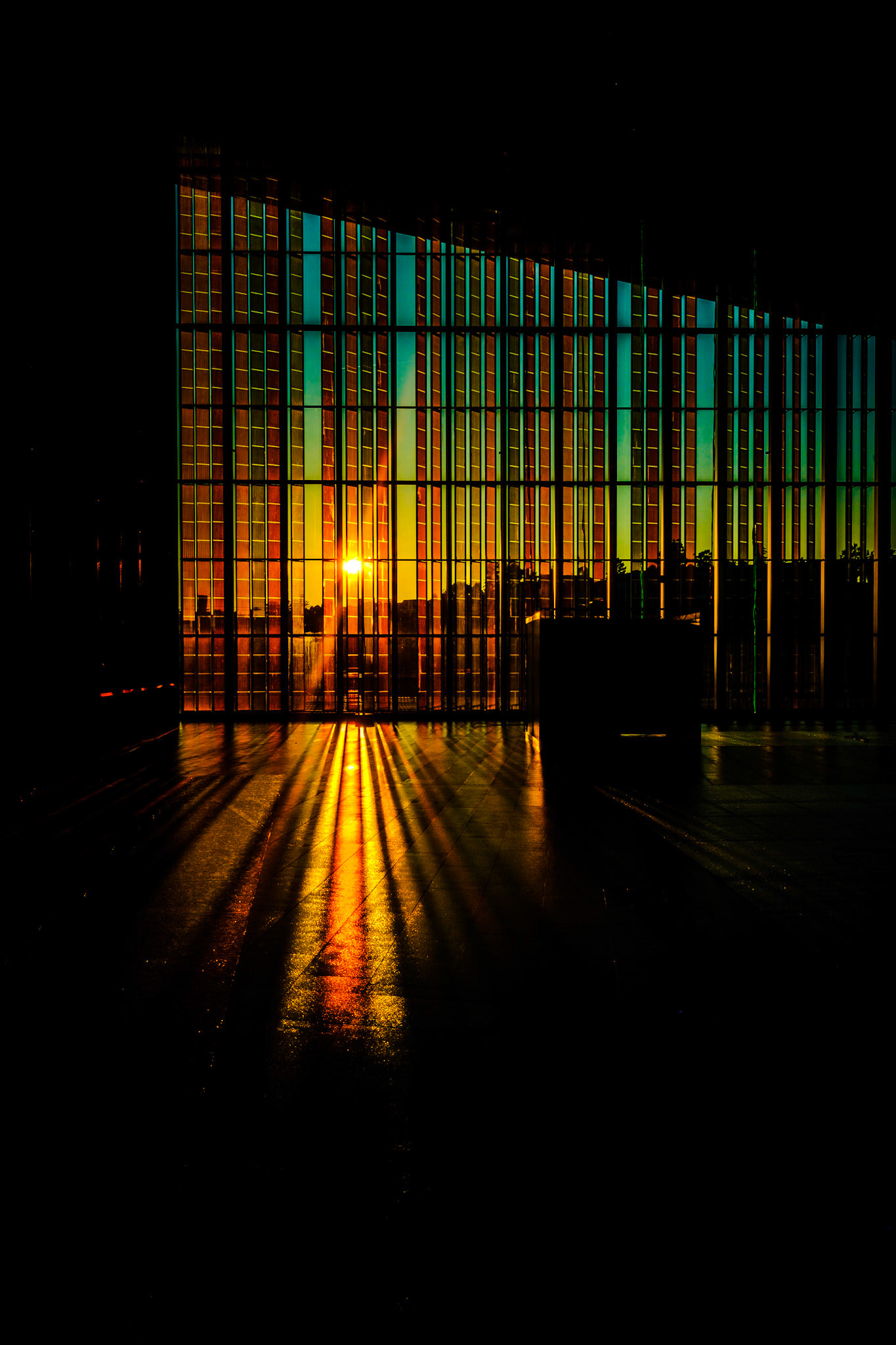 Student residences
Design: Richter Dahl Rocha & Associés, completed in 2013.
The title of the colorful artwork by Catherine Bolle is « Le Chromoscope ou L'Expérience Métis, en commun les couleurs »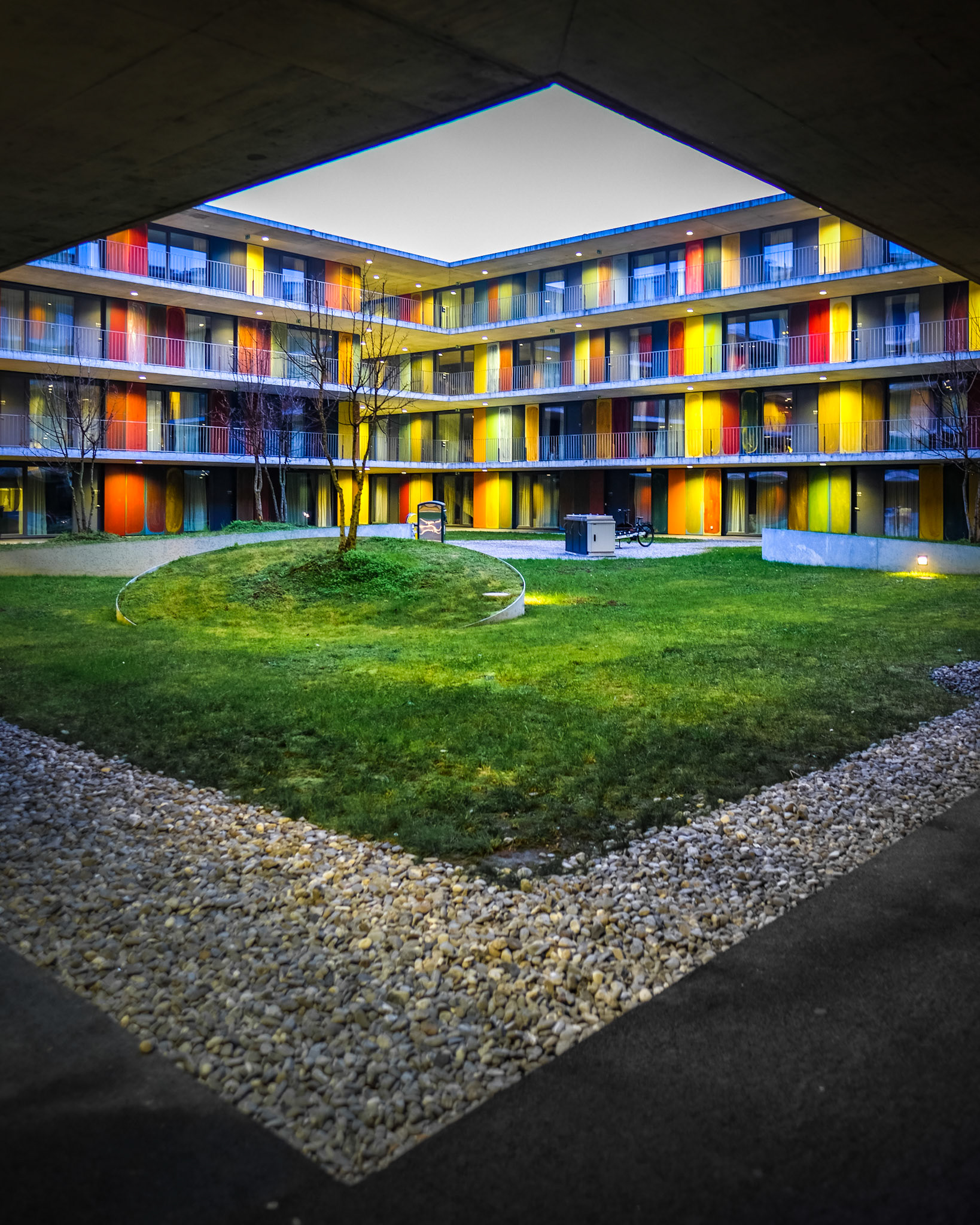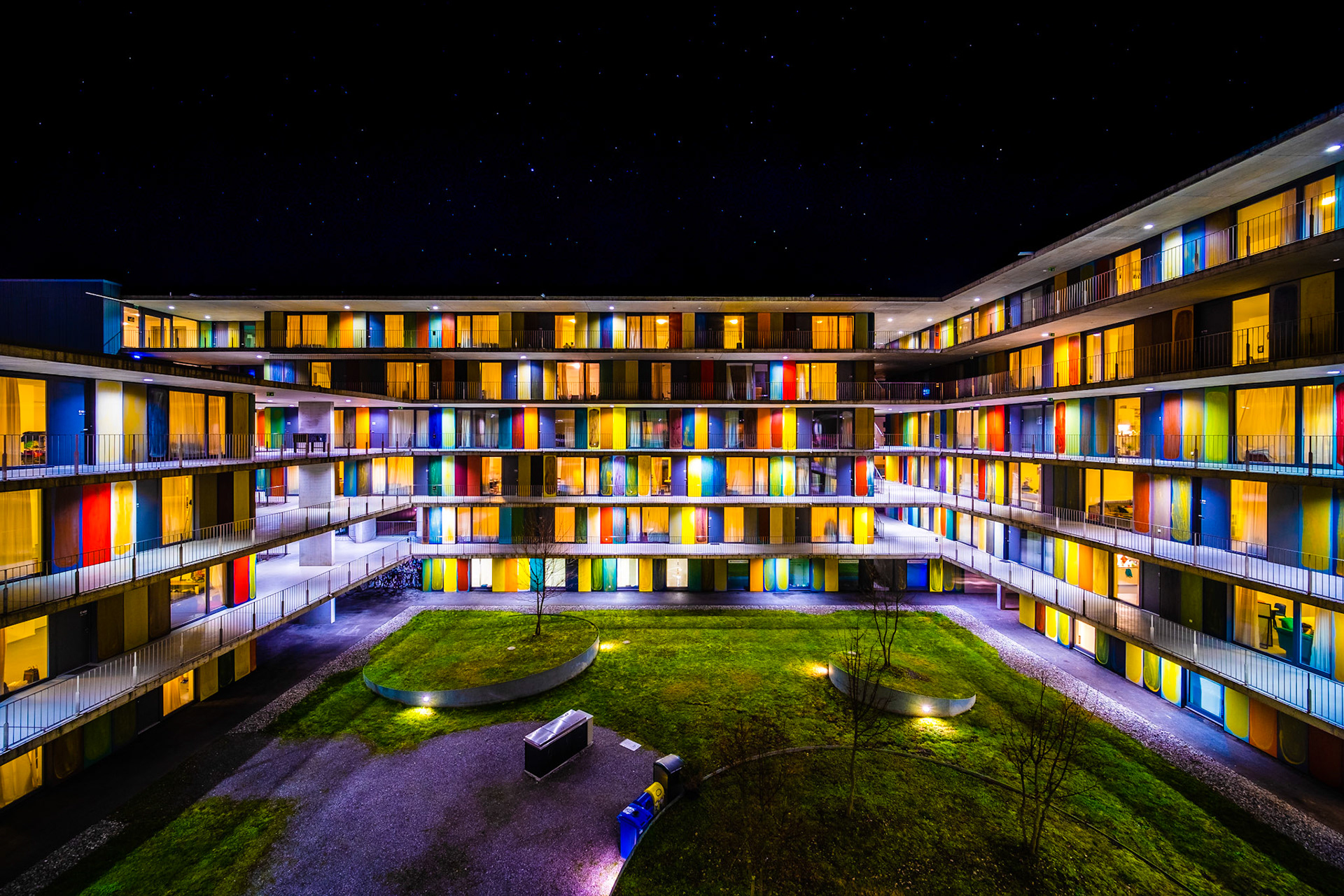 Public Transportation Underpass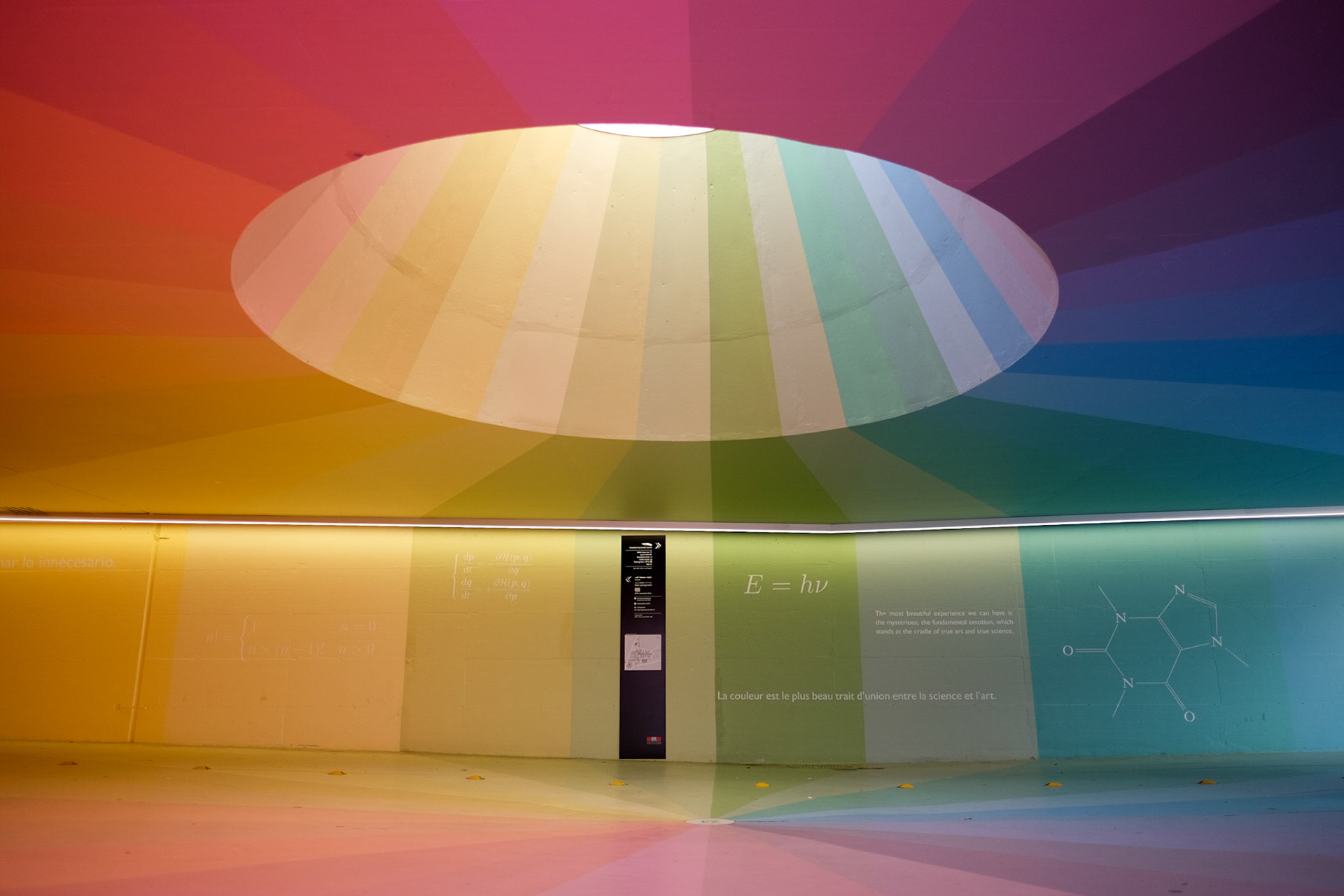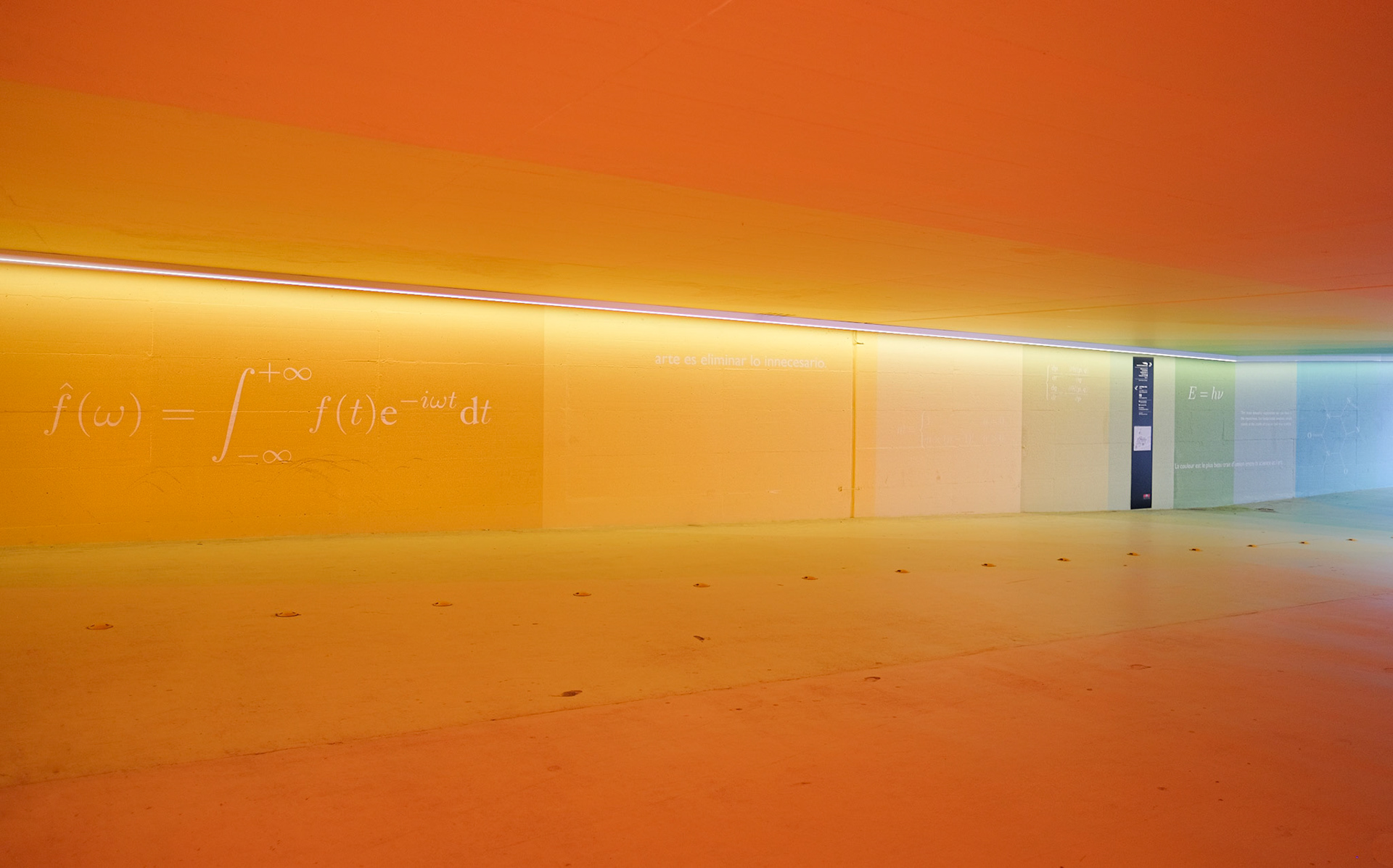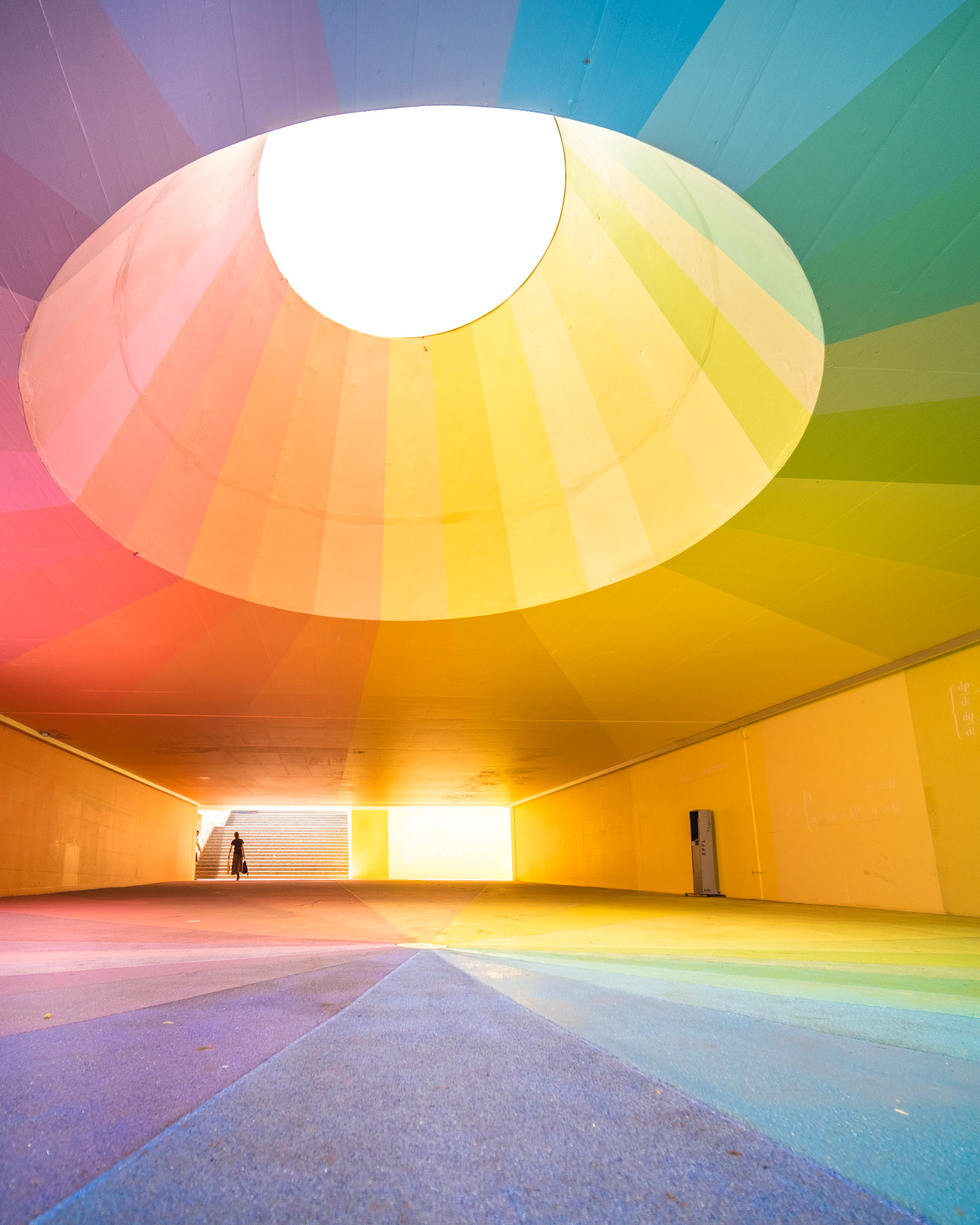 EPFL - Computer science building
Its staircase inspired the Scala logo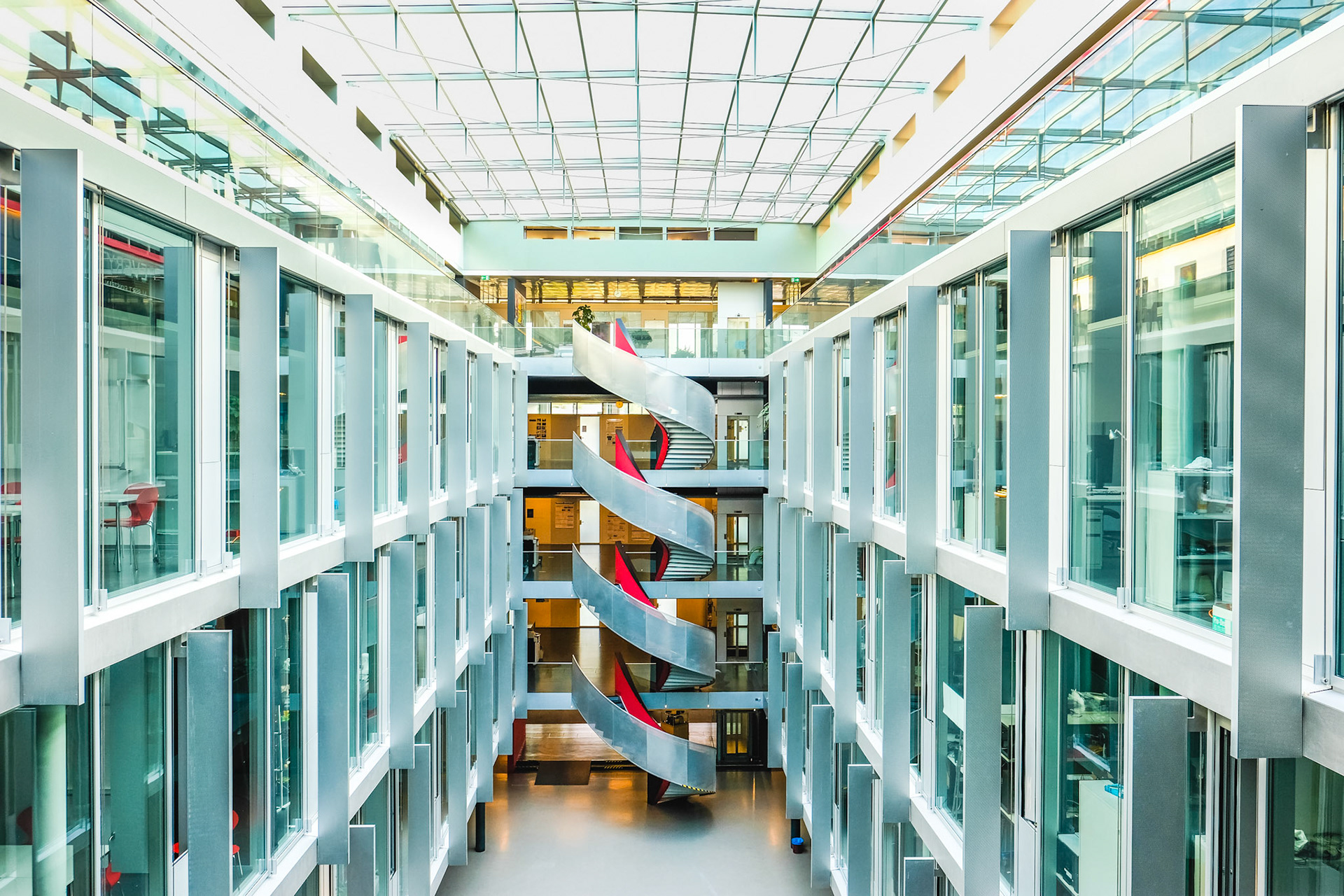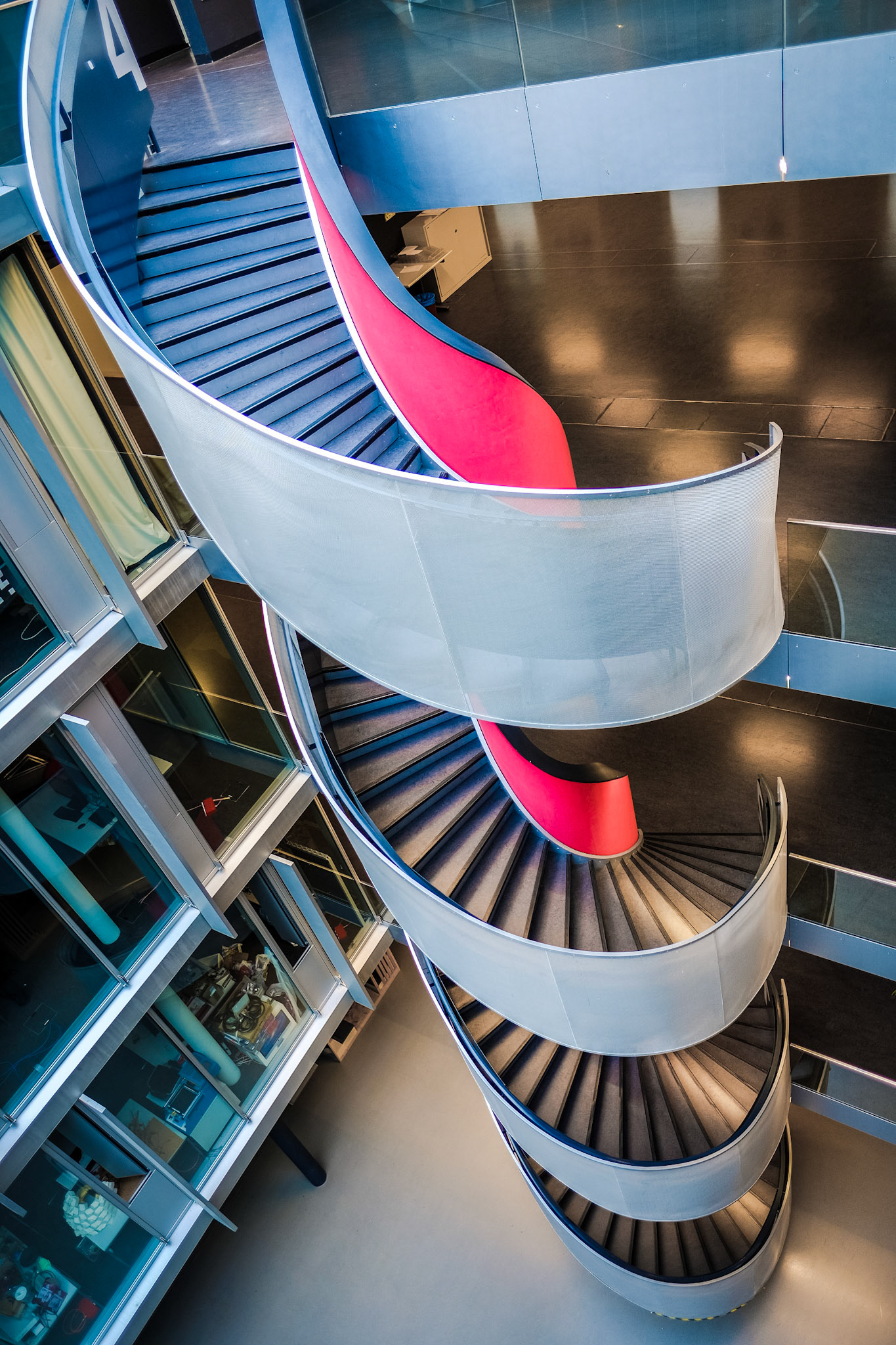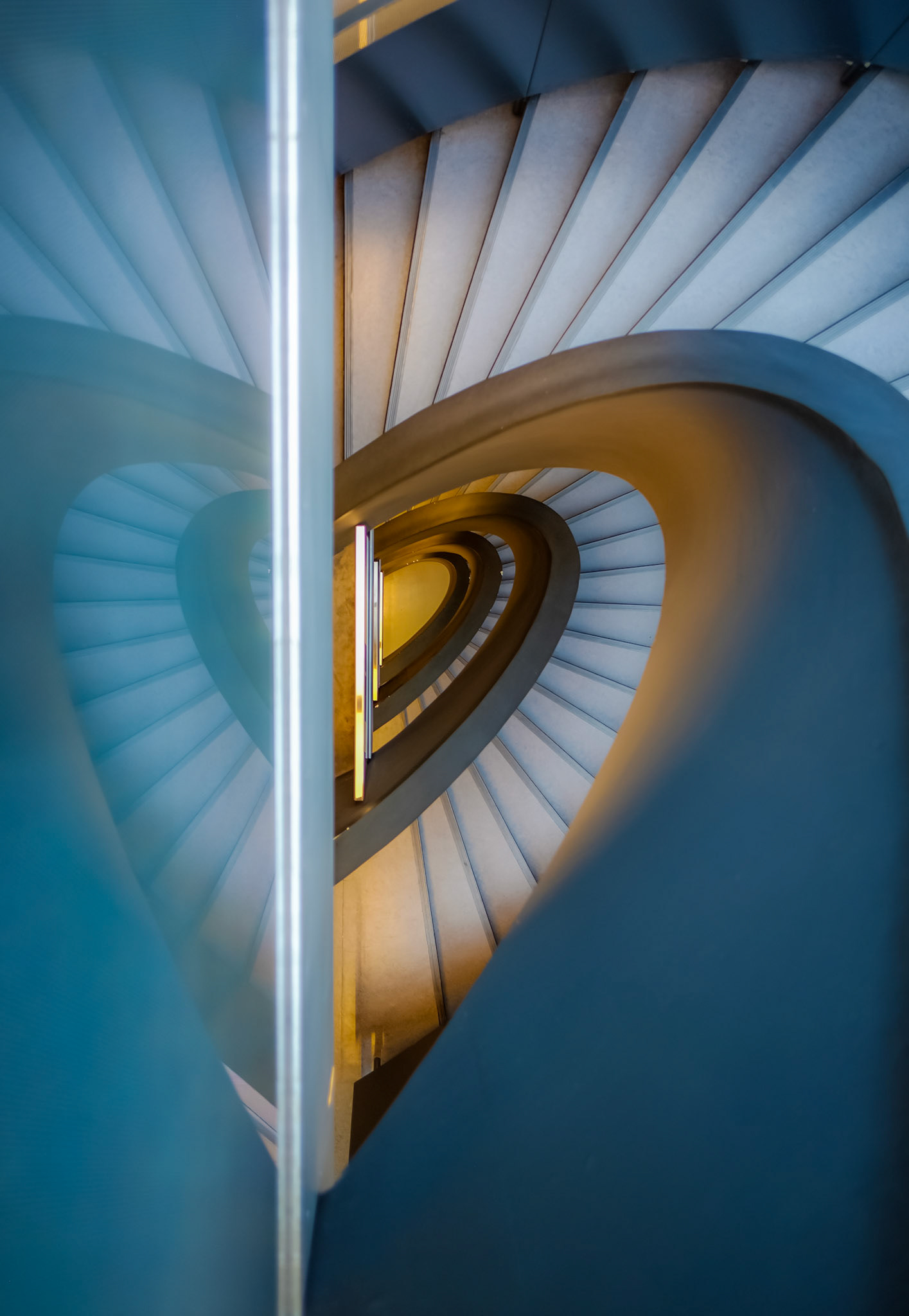 EPFL - Bâtiment BI
Design: Architram architecture et urbanisme SA
With the construction of the Rolex Learning Center, this former library has been completely renovated and is now home to several EPFL services (HR, finances etc), a post office and a restaurant.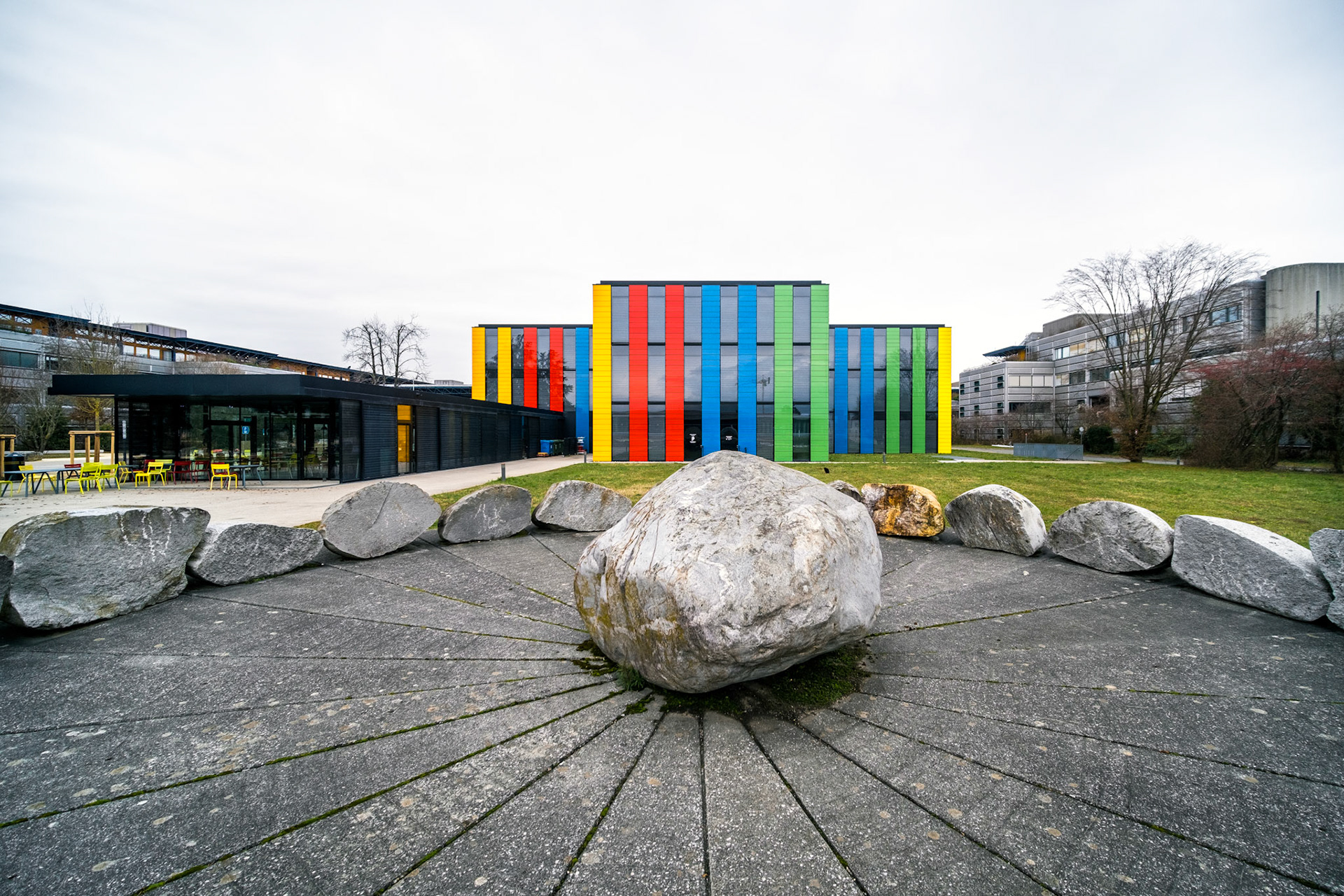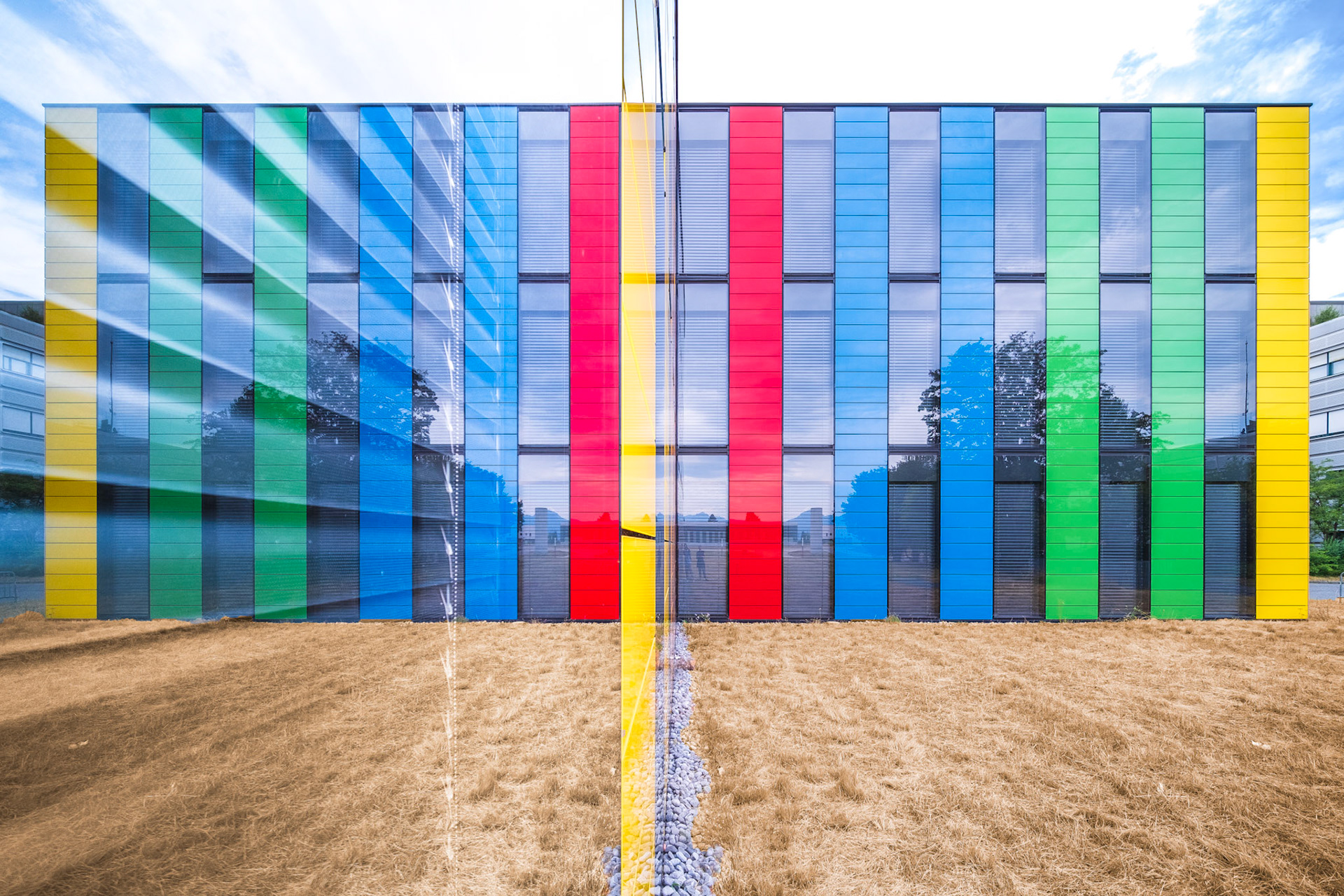 EPFL - Mechanical Engineering building
Design: Dominique Perrault, inaugurated in 2016
The 4 floors of this 19000m2 building are connected by staircases crossing in the atrium, center of the building.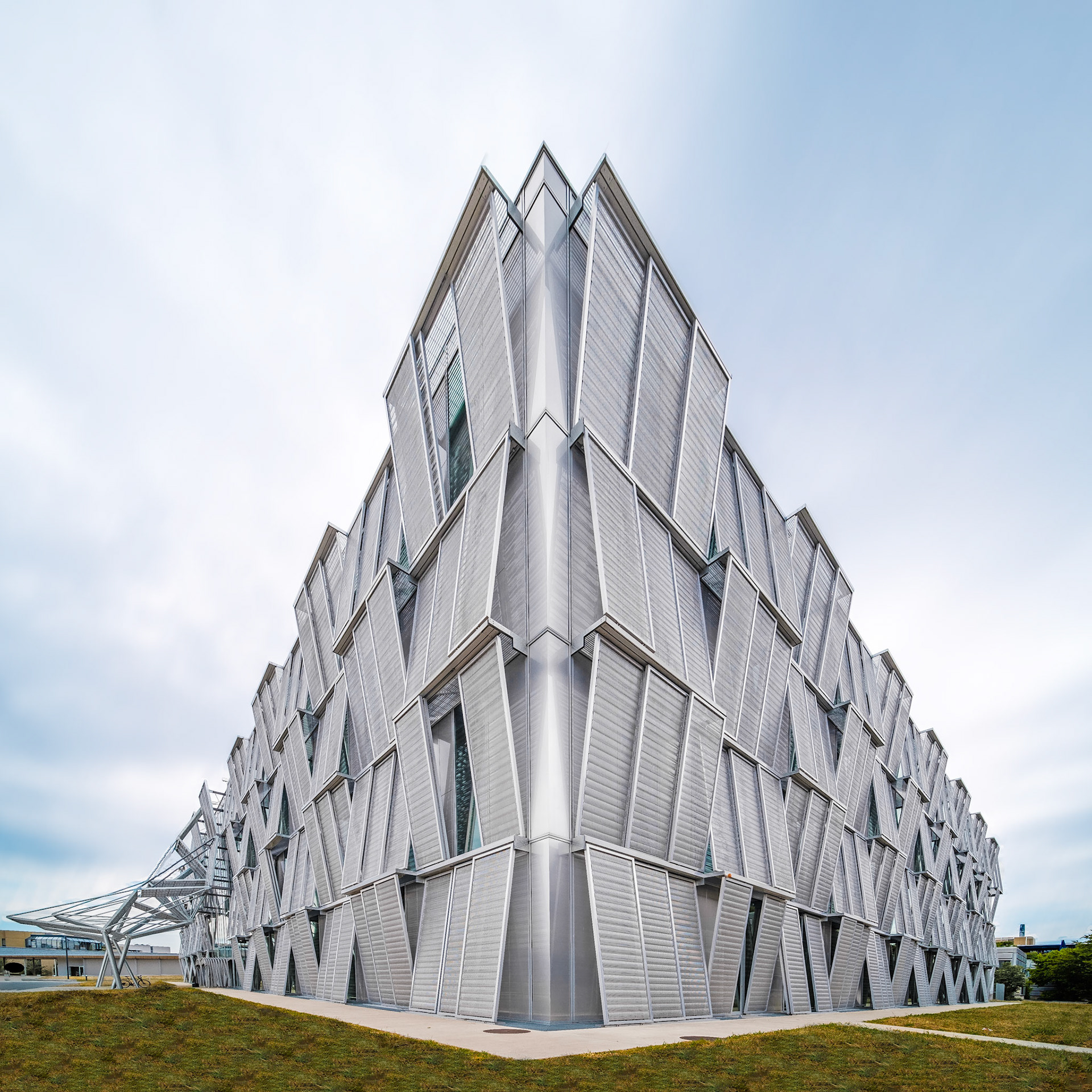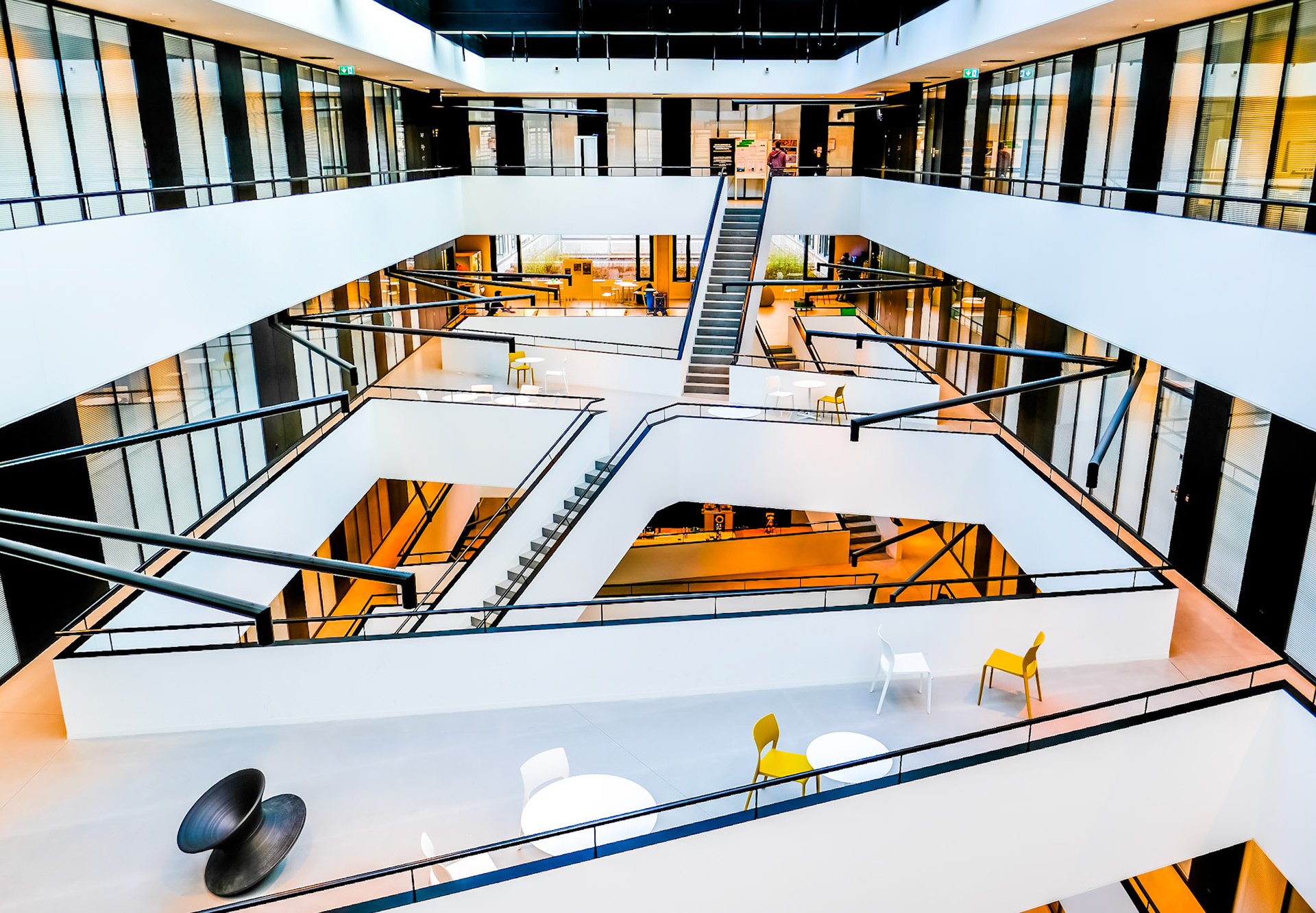 Rolex Learning Center
Designed by the Japanese duo SANAA, opened in 2010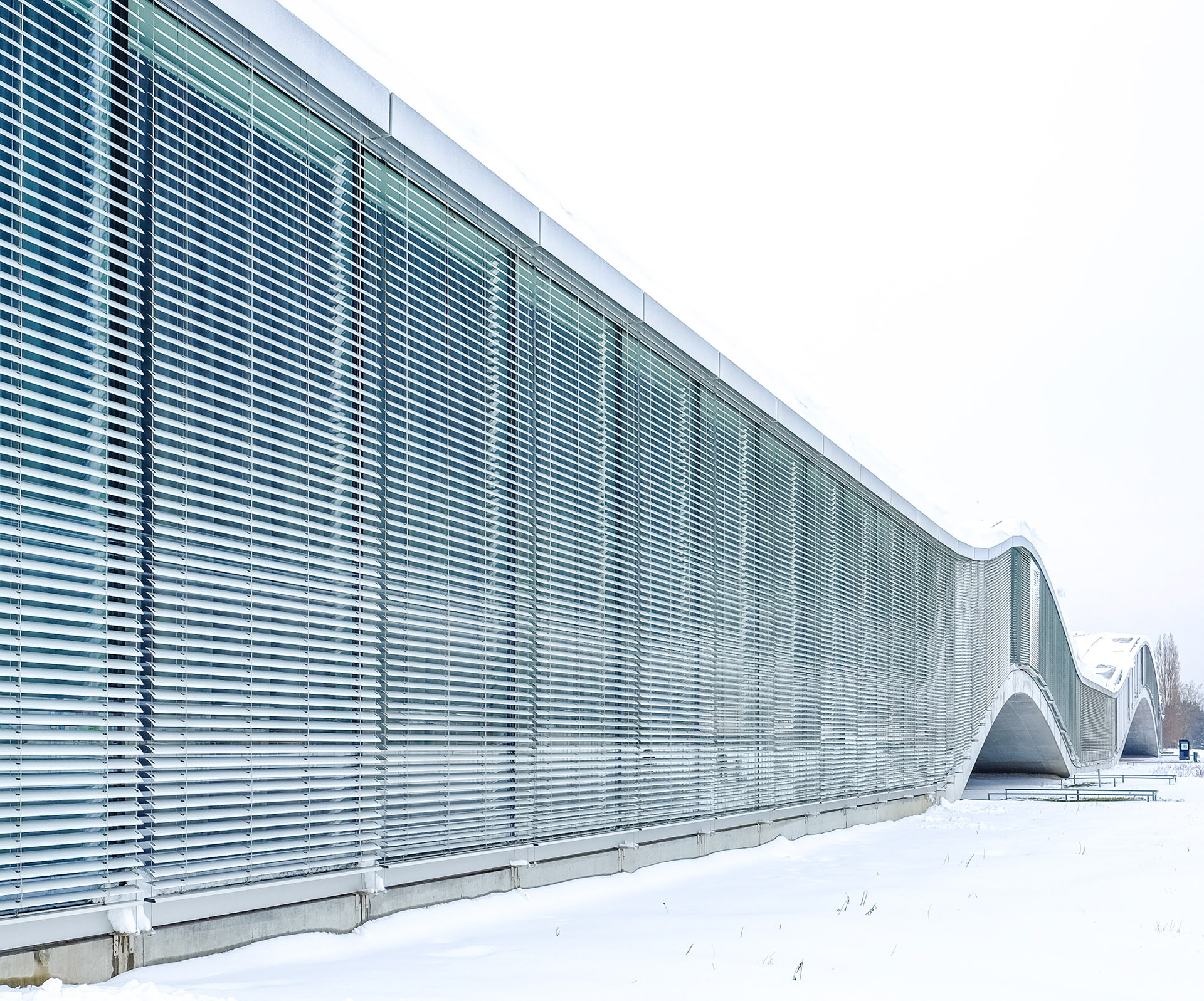 UNIL Anthropole
The Anthropole building was designed by Mario Bevilacqua, Jacques Dumas and Jean-Luc Thibaud and built between 1984 and 1987. The architects took inspiration from the university dormitory Erdman Hall designed in 1965 by Louis Kahn and created a complex of juxtaposed diamonds increasing the natural light exposure.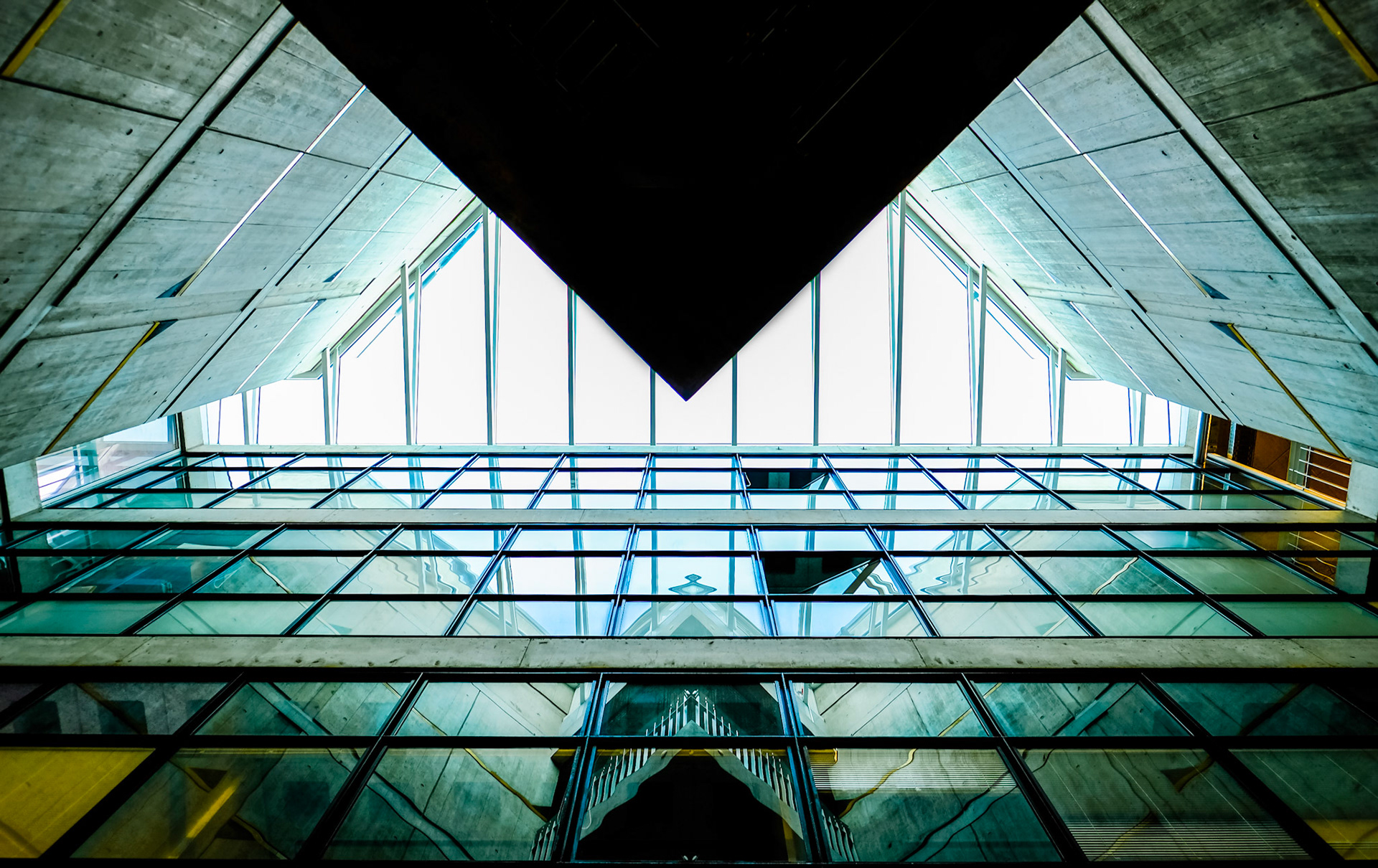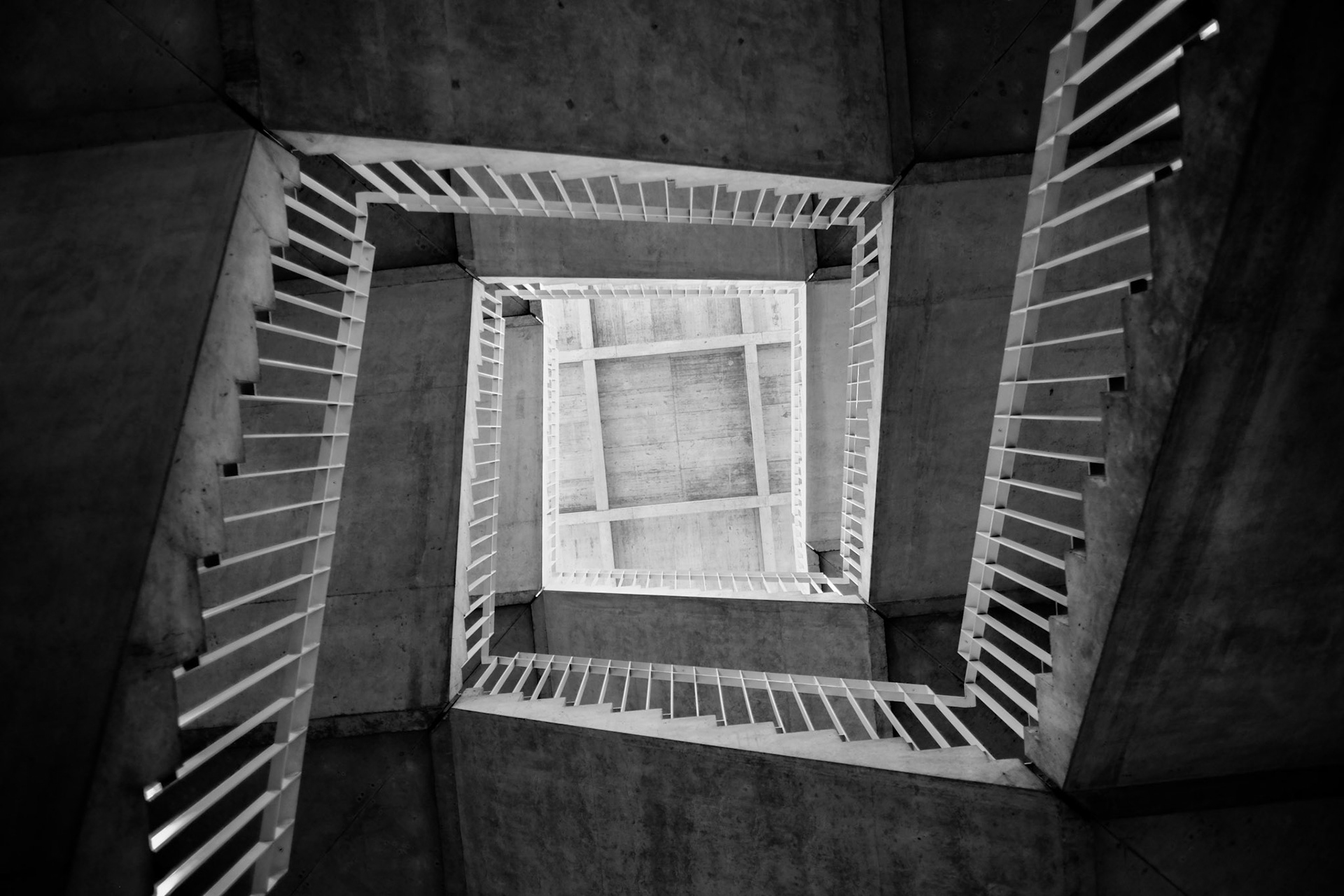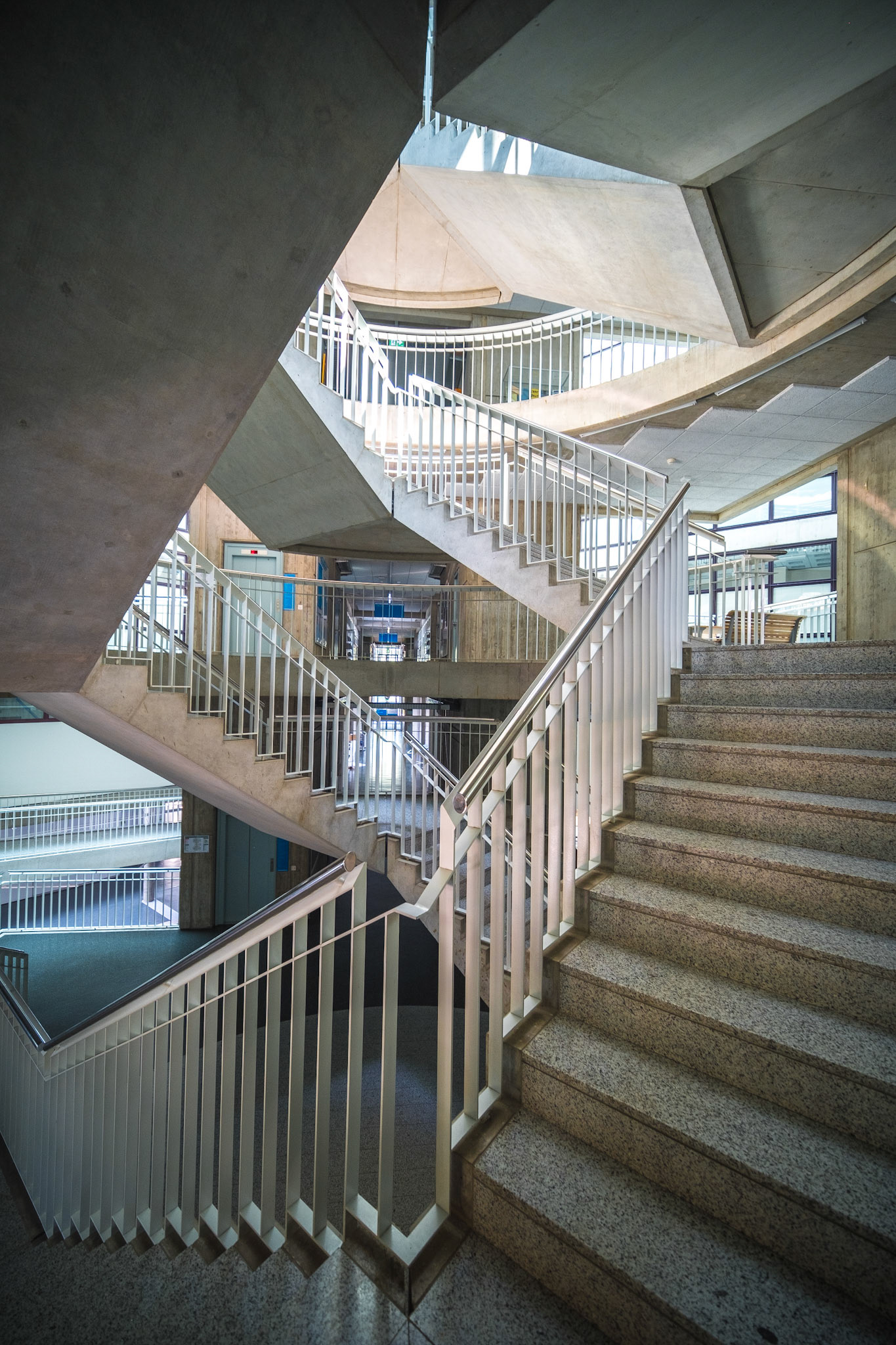 UNIL Géopolis
Architects: Robin Kirschke and Marc Werren, 2012
Vortex
The Vortex is an 8 story, 27m high circular building with a diameter of 137m designed by Jean-Pierre Dürig and completed in 2019. It was first used as the Olympic Village during the 2020 Youth Olympics and is now a university residence with accommodations ranging from flat-share rooms to furnished flats for 2 persons.