The Rolex Learning Center is located on the EPFL campus near Lausanne. It was designed by the winners of the 2010 Pritzker price, the Japanese duo
SANAA
and built between 2007 and 2009. The local architecture partner was
Architram
 and the building was inaugurated on May 27 2010.
The Rolex Learning Center contains a library, conference halls, study as well as social spaces and a restaurant. It has an innovative, undulating shape with internal patios and almost invisible supports.
The undulating floorpan is also present inside the building.
The interior patios create interesting lighting conditions depending on the time of day.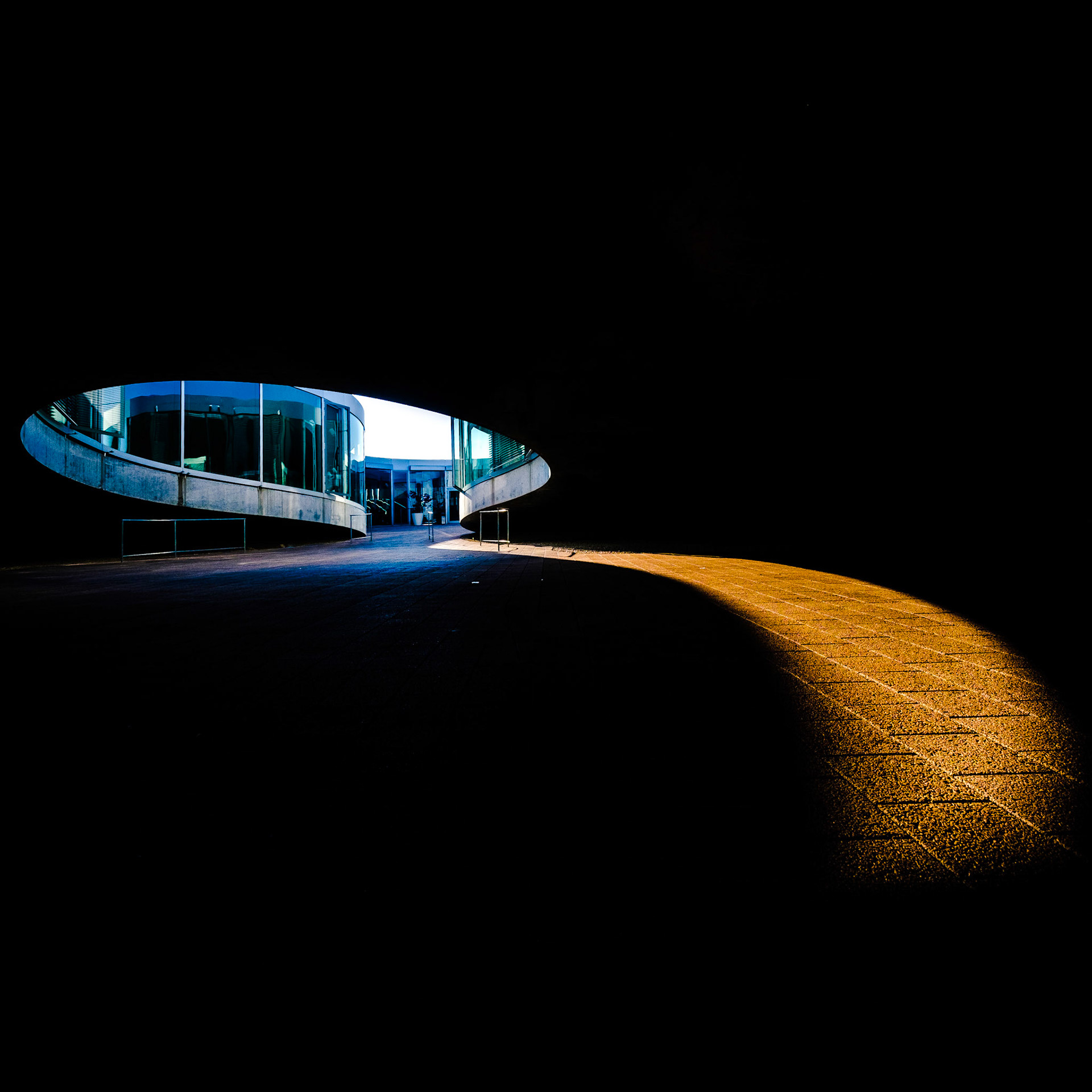 At night, the large windows of the Rolex Learning Center create a colourful view that lights up the campus.
Several artworks are installed around the building, some permanent, some temporary. Sans titre was created by Swiss artist Roger Pfund in 2010 and is composed of multicolored sticks. It adds beautiful bright colours to the grey concrete around it.
The sculpture Up #4 was designed by Swiss artists Sabina Lang and Daniel Baumann. It was inaugurated on September 24 2020 on the occasion of the 10th anniversary of the Rolex Learning Center.
Consisting of 42 pillars made from tree trunks, Claudia Comte's art installation "Tree Line Curve" was installed under the Rolex Learning Center's vaulted ceiling at the beginning on 2022.