Prilly-Malley train station
Luscher Architectes SA, built between 2008 and 2012
The exterior of this train station almost feels like a minimalist shell around the trains offering weather protection. The interior uses the official SBB colours and its large windows offer both views of the city and beautiful light and shadow plays inside the station.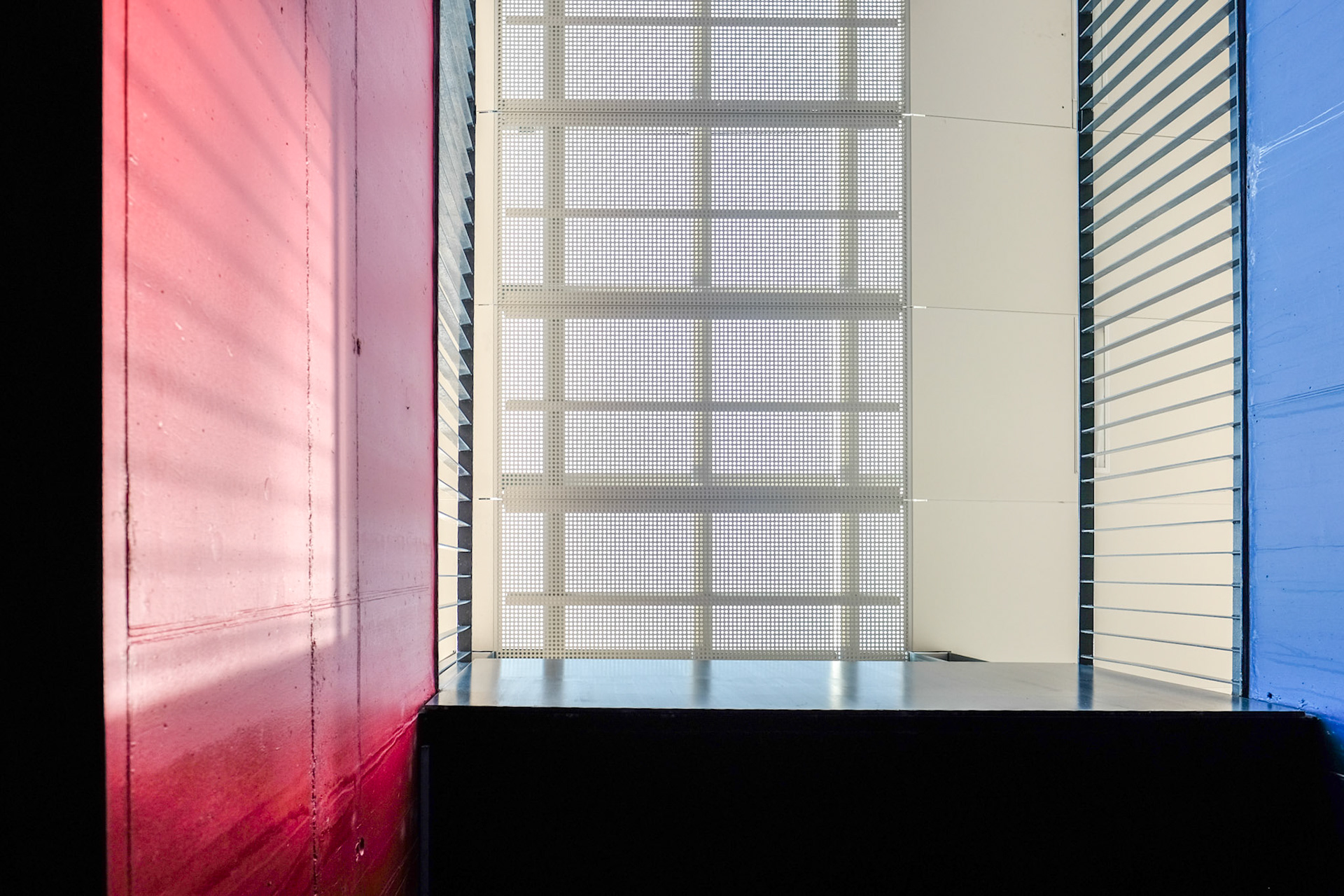 Trait d'union
"Trait d'union", the new underpass linking Renens and Prilly. Opened in time for the Youth Olympics in 2020, it creates an easy access to the Prilly-Malley train station and La Vaudoise aréna. Pedestrians have access through a spiral staircase while cyclists use a spiral ramp !
Design: Pont12 Architectes, inaugurated January 8, 2020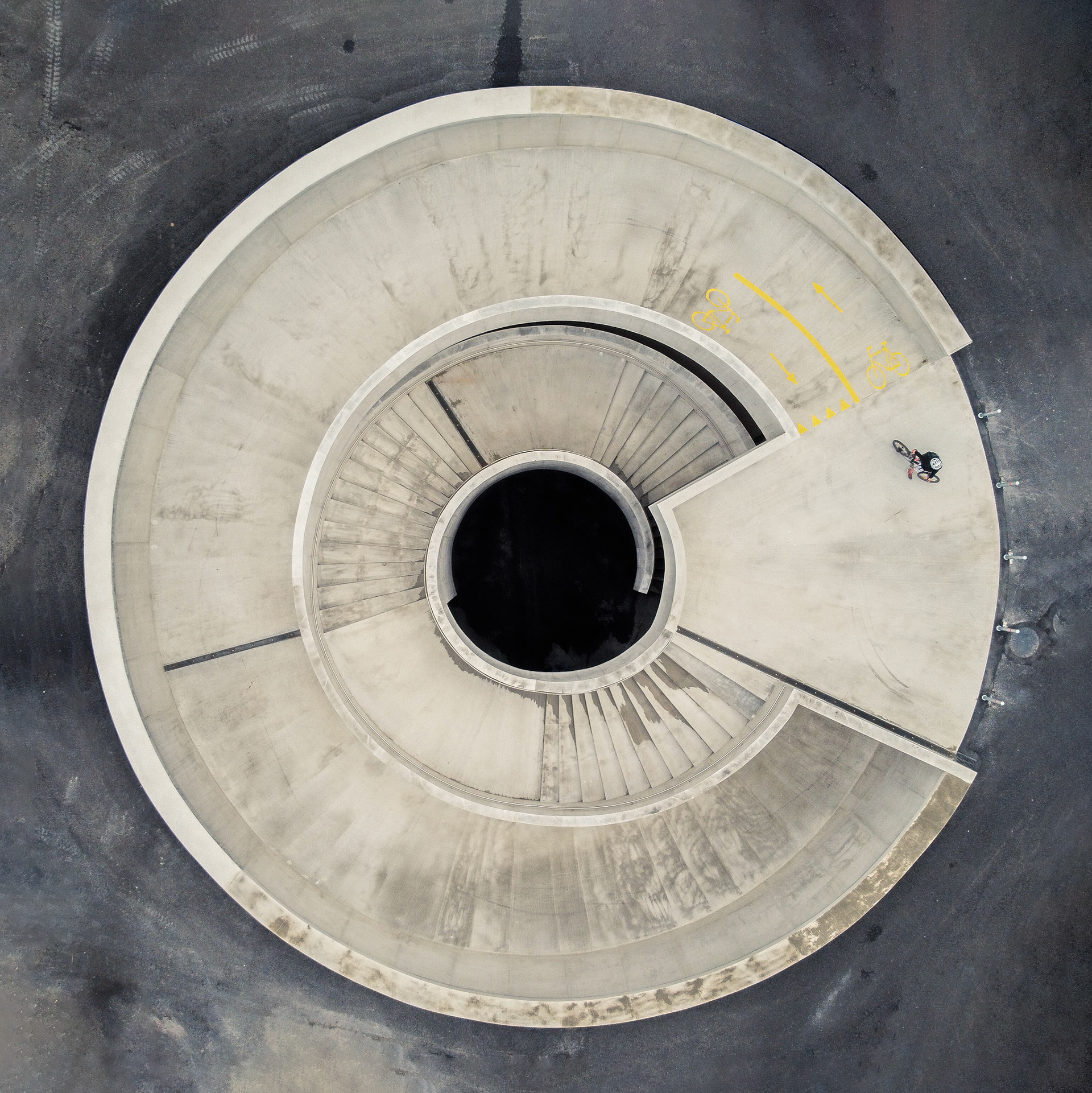 Vaudoise Aréna
Design: Pont12 architectes, inaugurated in September 2019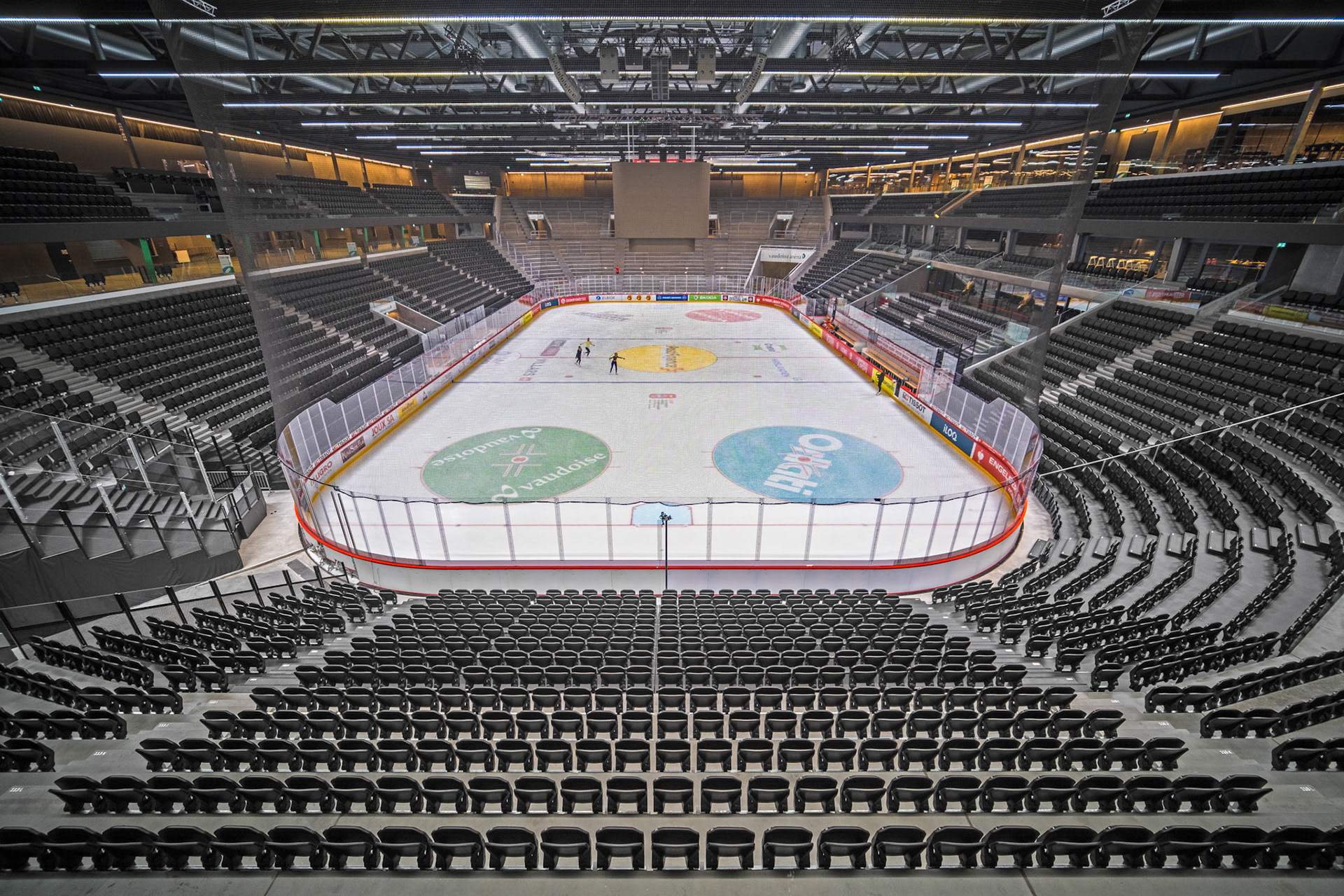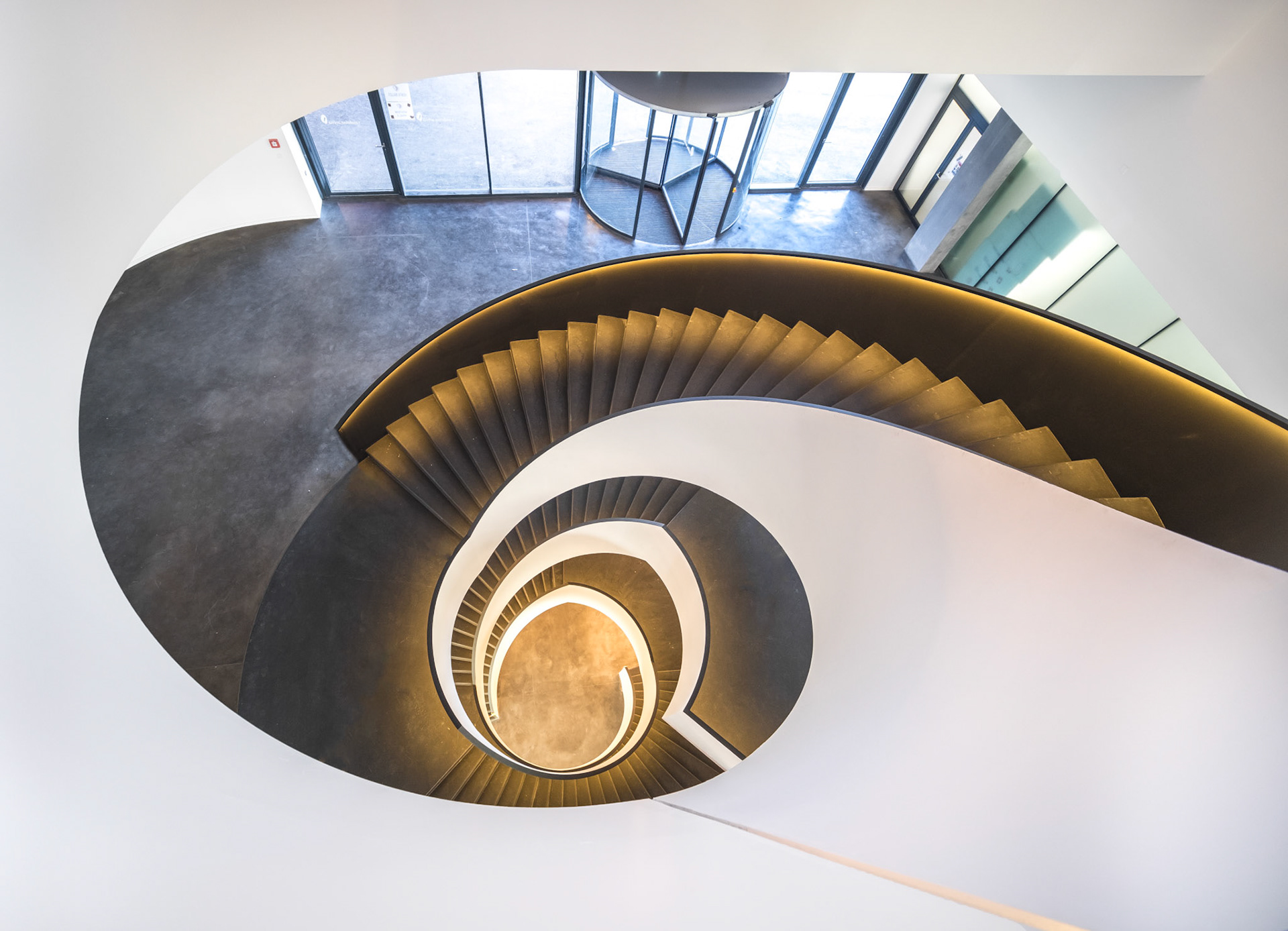 Balance
Balance is a business center with two buildings connected by a ramp.
Design: CCHE architecture, built between 2008 and 2010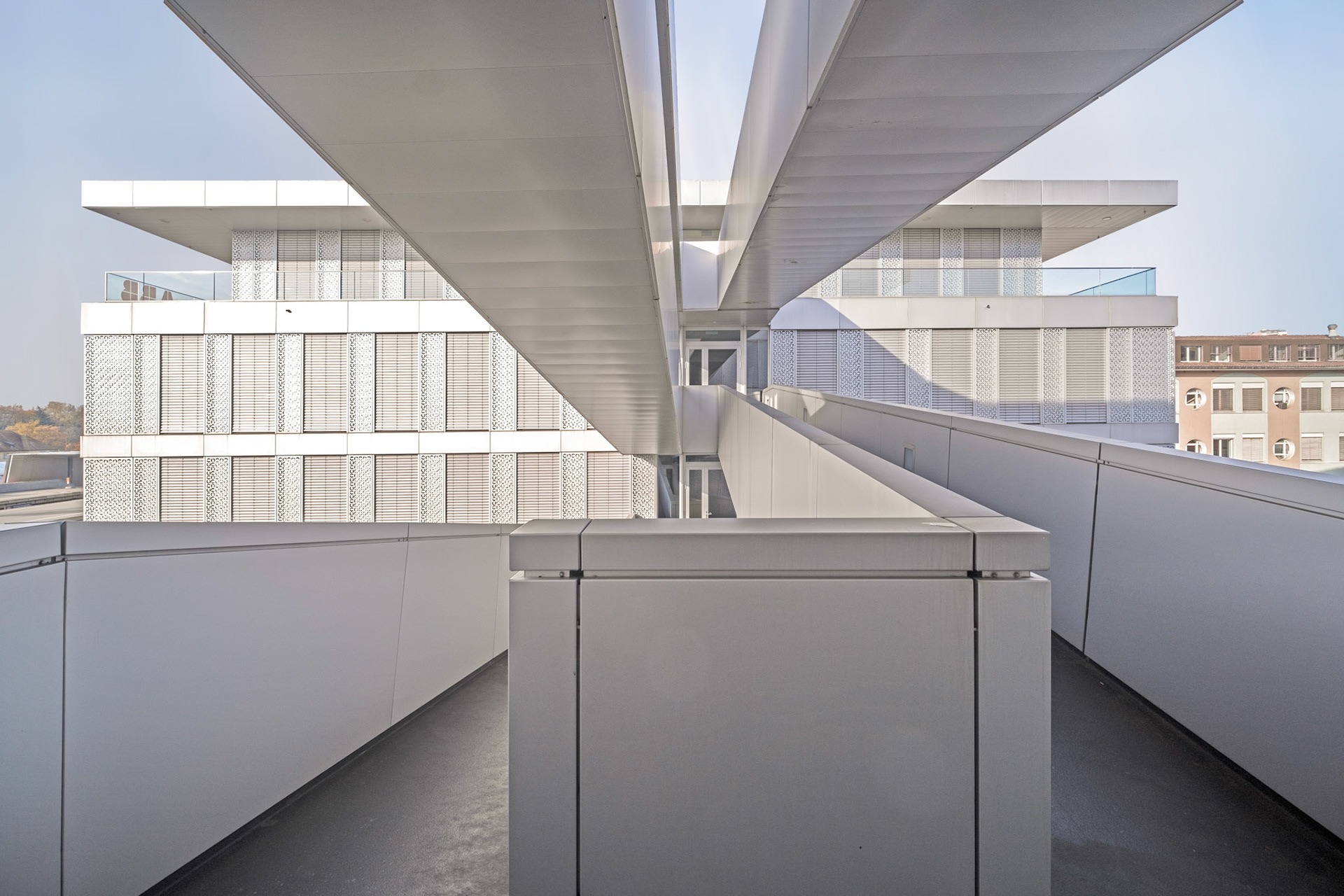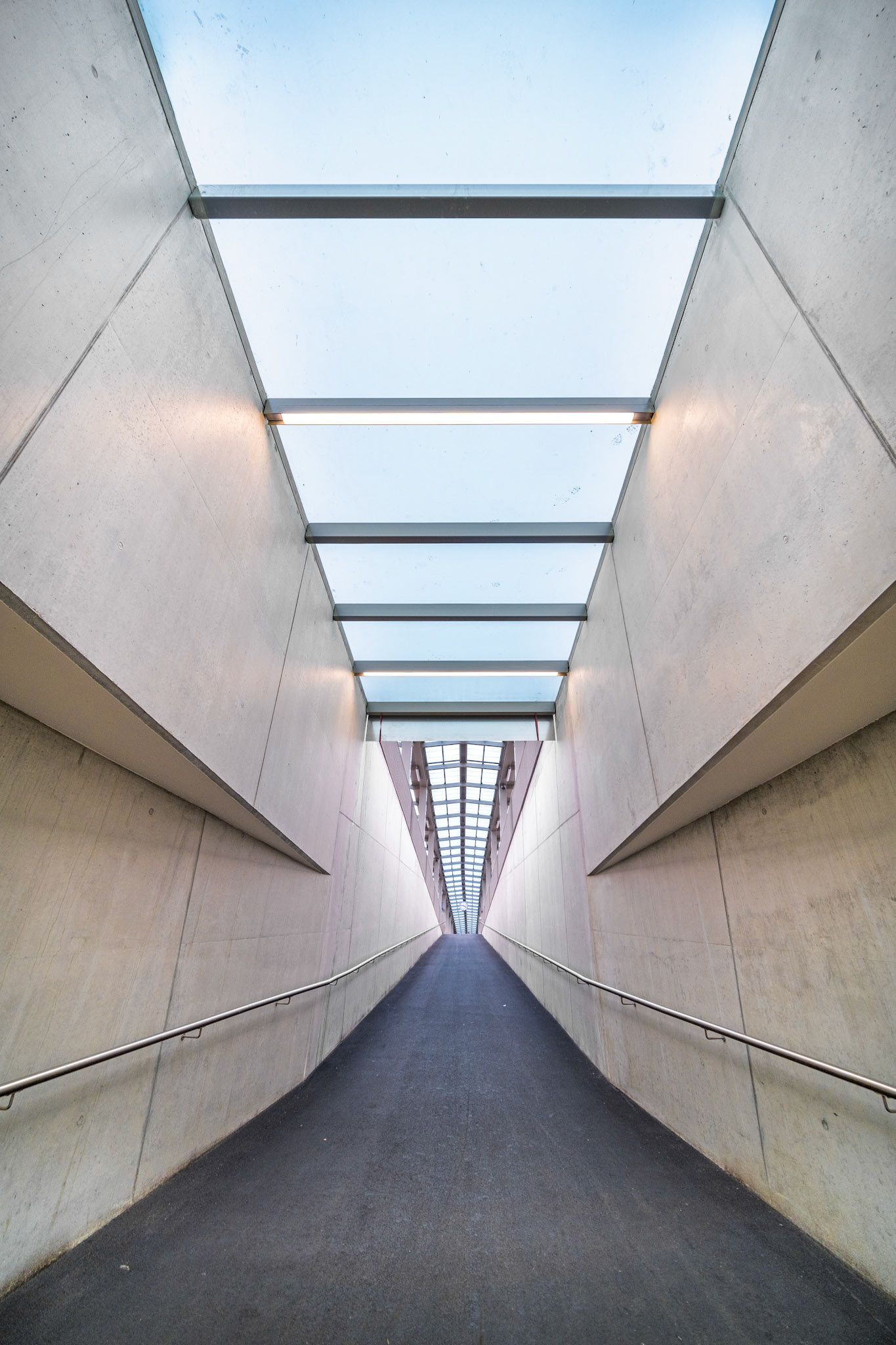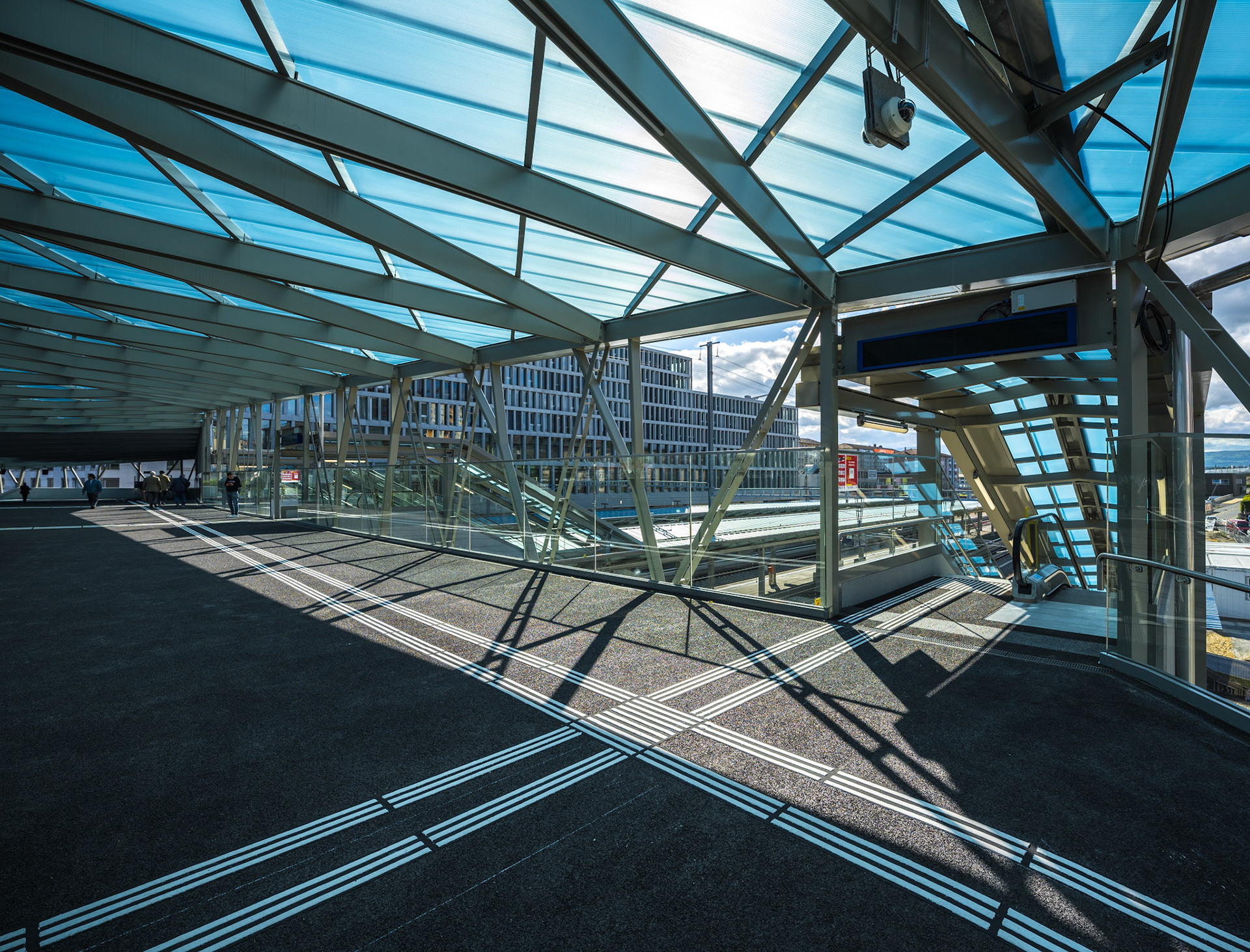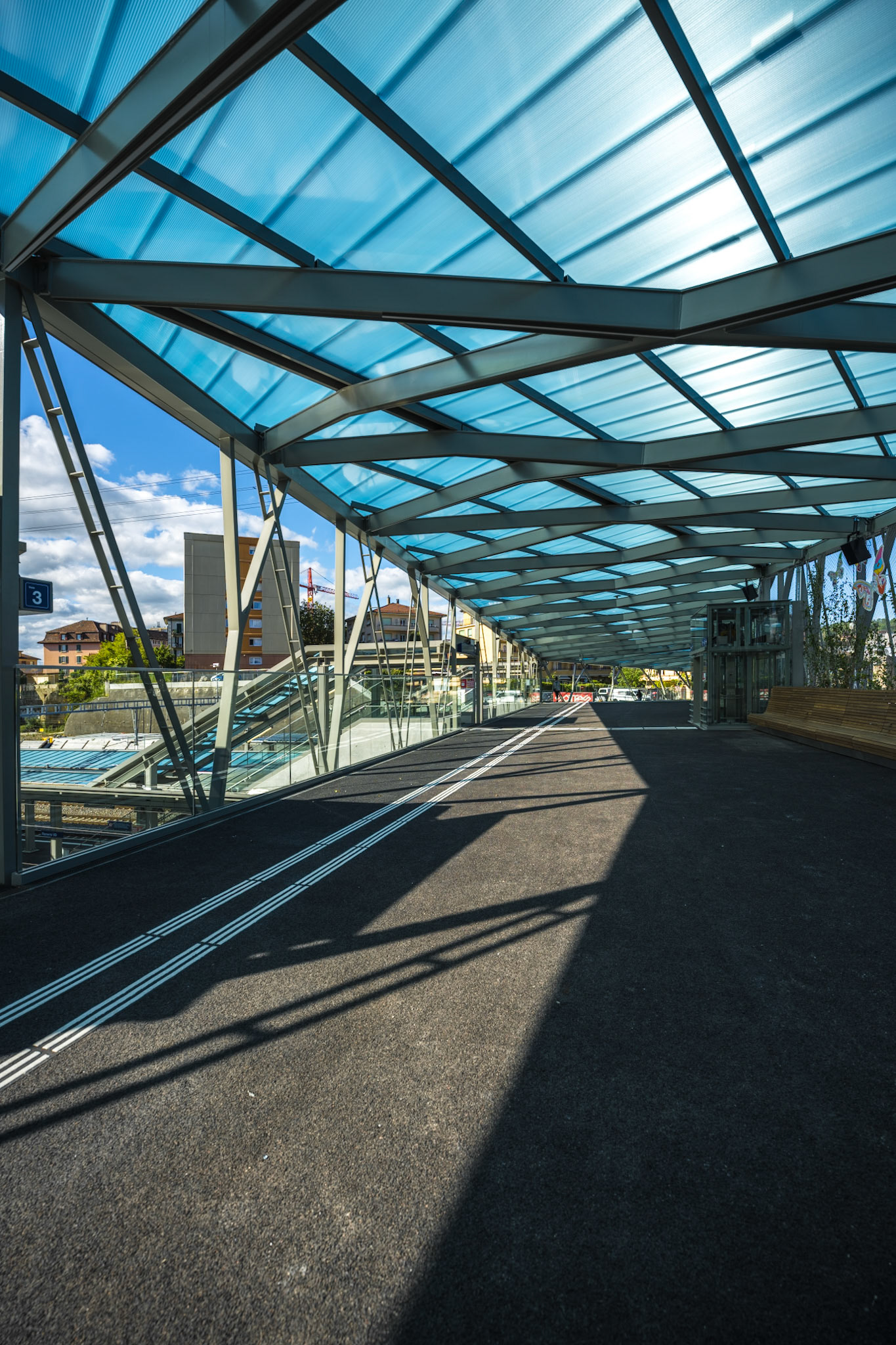 La Croisée, building D, Renens
Pezzoli & Associés, 2014 - 2017
La Croisée, located on the triangular site of the former Fly factory, is a mixed use district with offices, shops, 157 apartments and a school. Building D stands out with its bold, teardrop-shaped design. Its facade is covered in solar shading aluminium blades.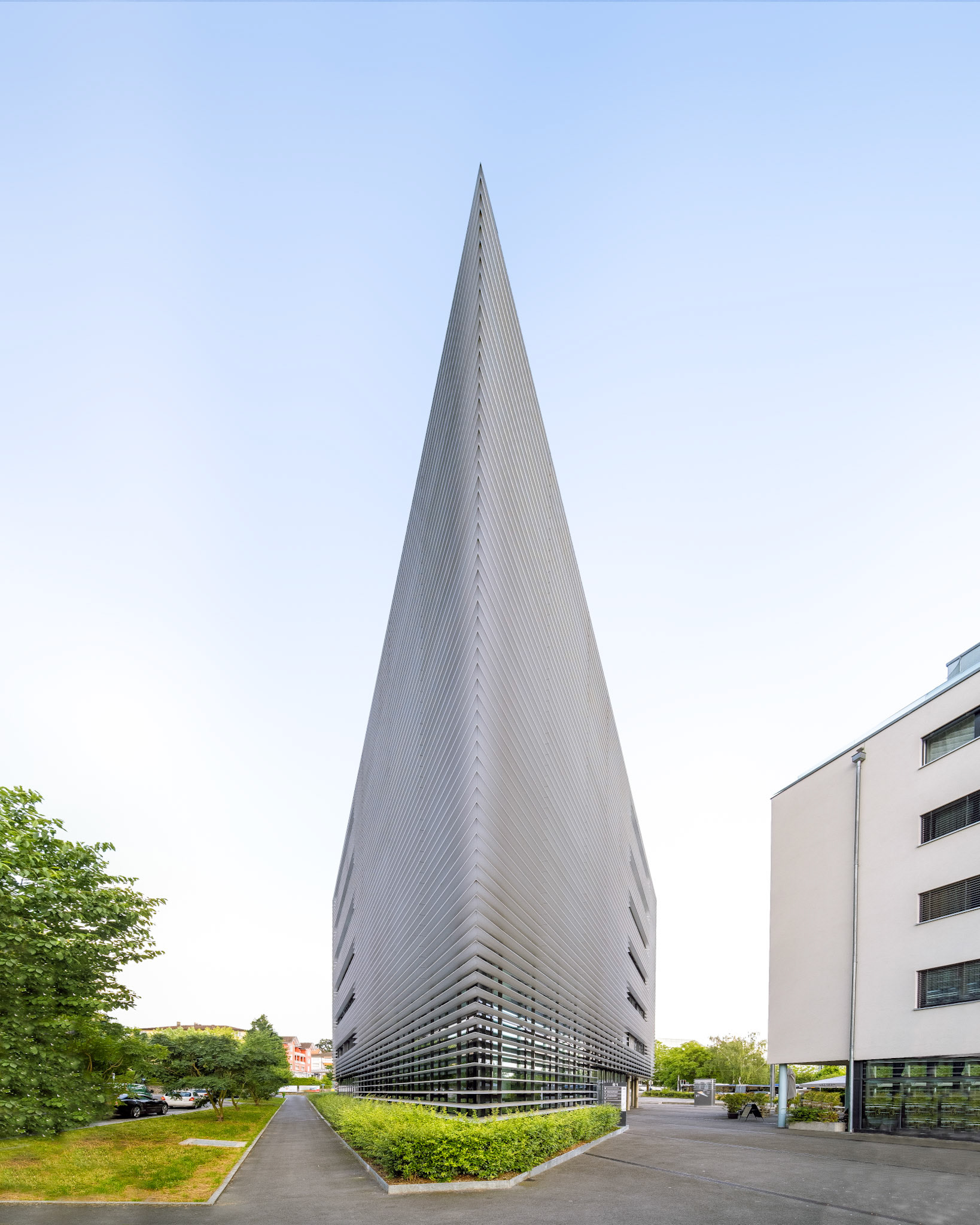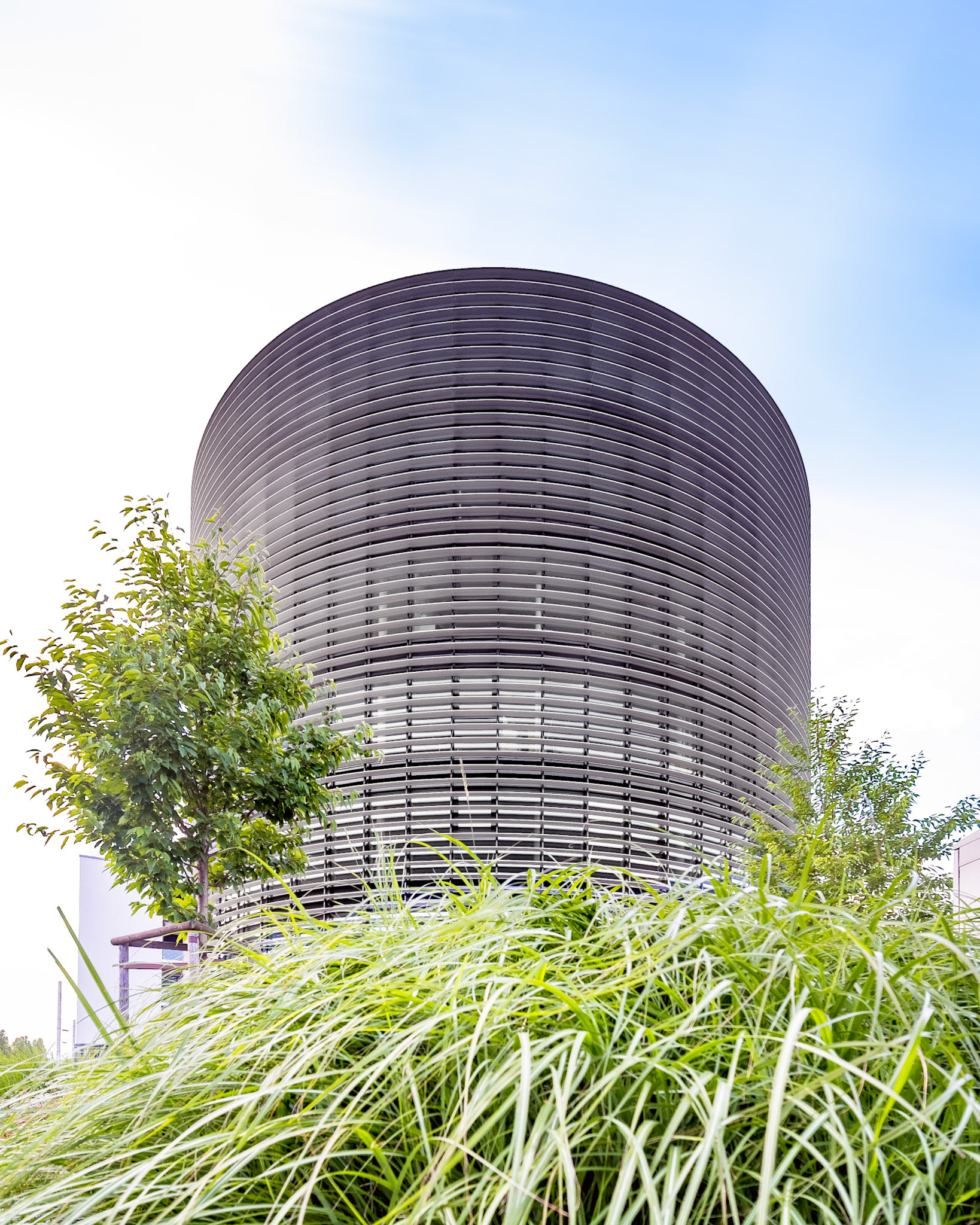 École cantonale d'art de Lausanne (ECAL), Renens
ECAL uses the premises of the former Iril factory closed in 2002. Iril was founded in 1951 for the production of nylon stockings and employed up to 1600 people in the 1970s. The industrial building has 23000 square meters of floor space and was transformed between 2004 and 2007 by Bernard Tschumi architects.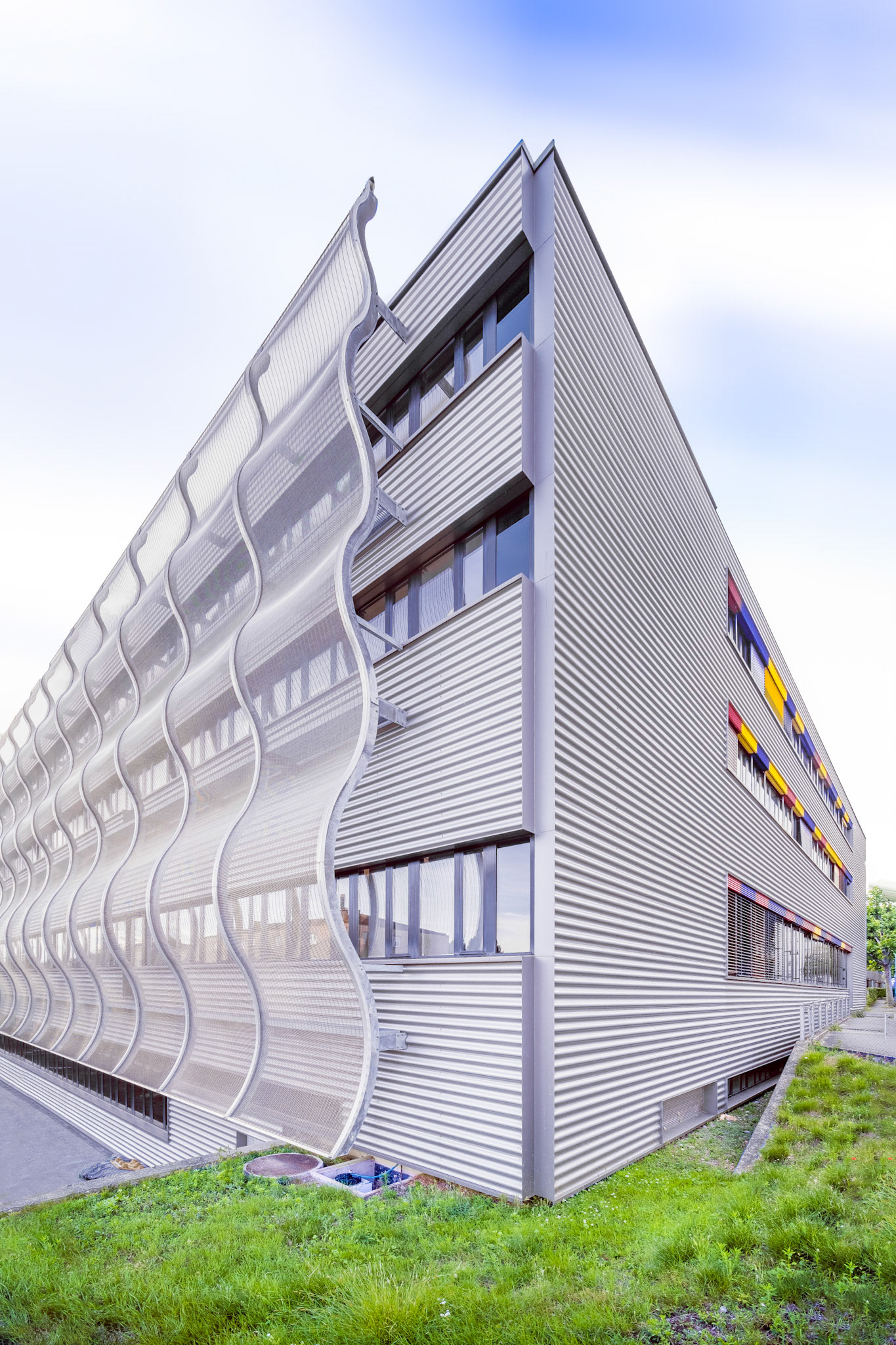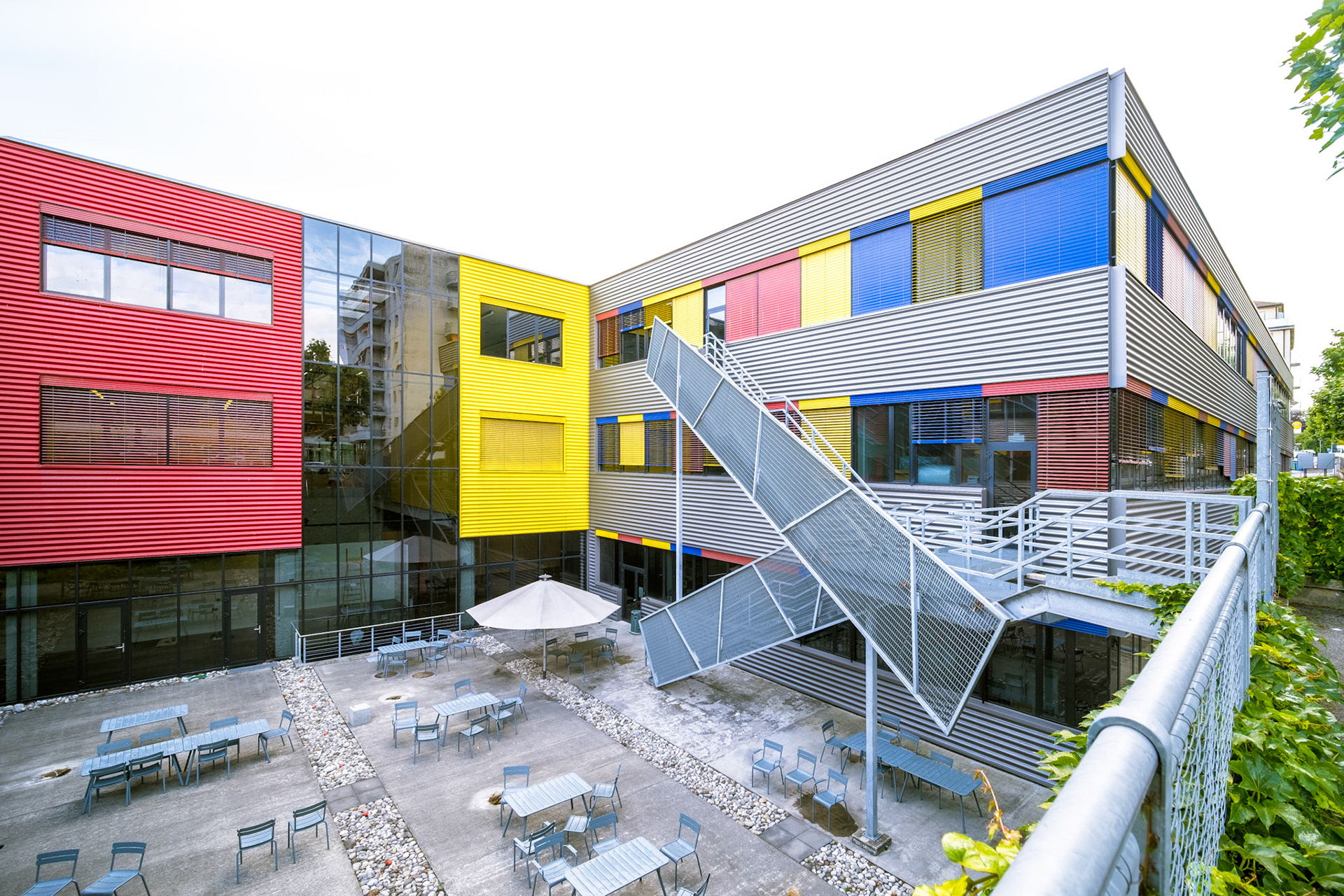 Immeuble Verdeaux, Renens
Design: Dreier Frenzel, 2018
The small plot pre-defined the shape of this apartment building and the stairs are placed on the outside in order to maximize the apartment sizes.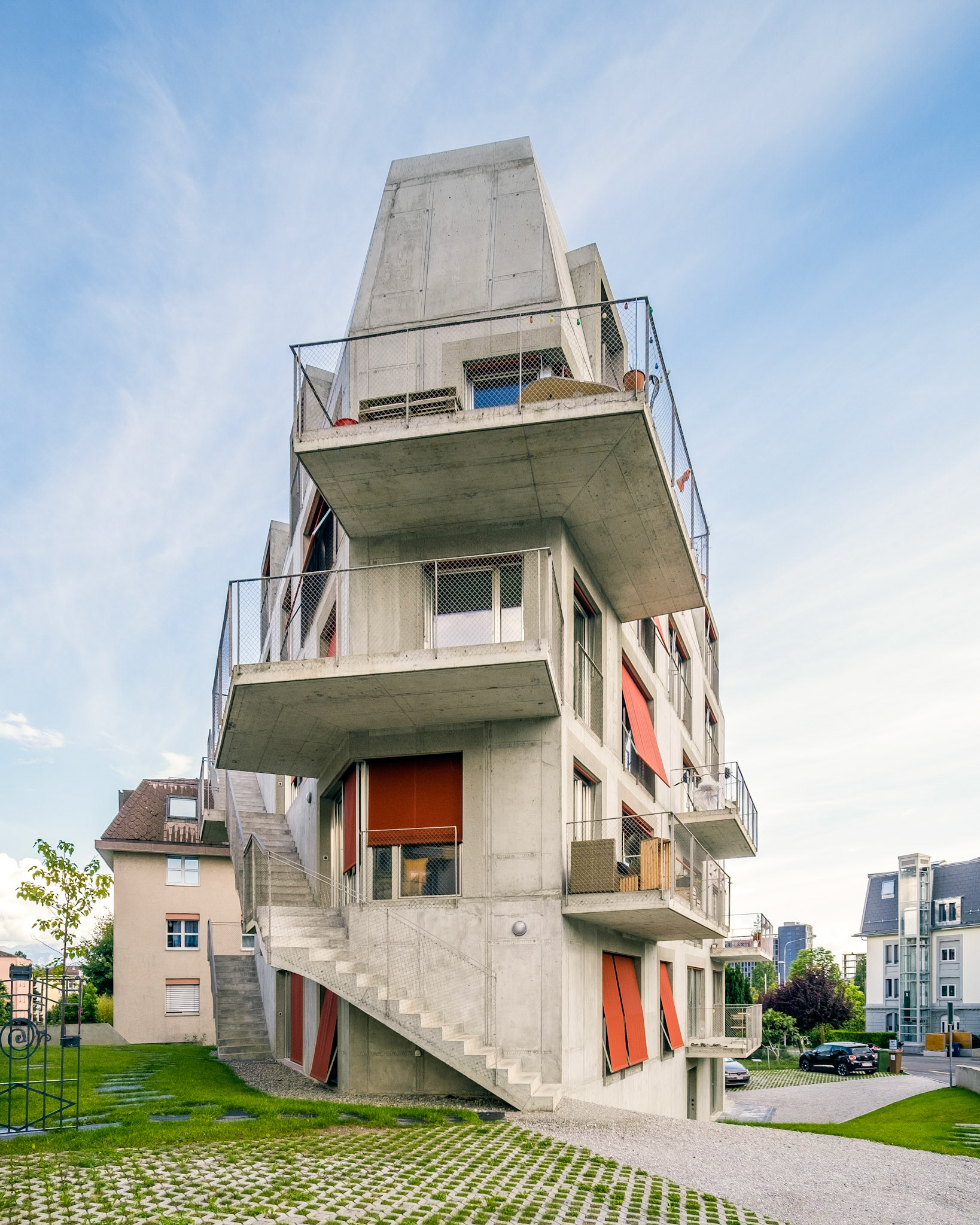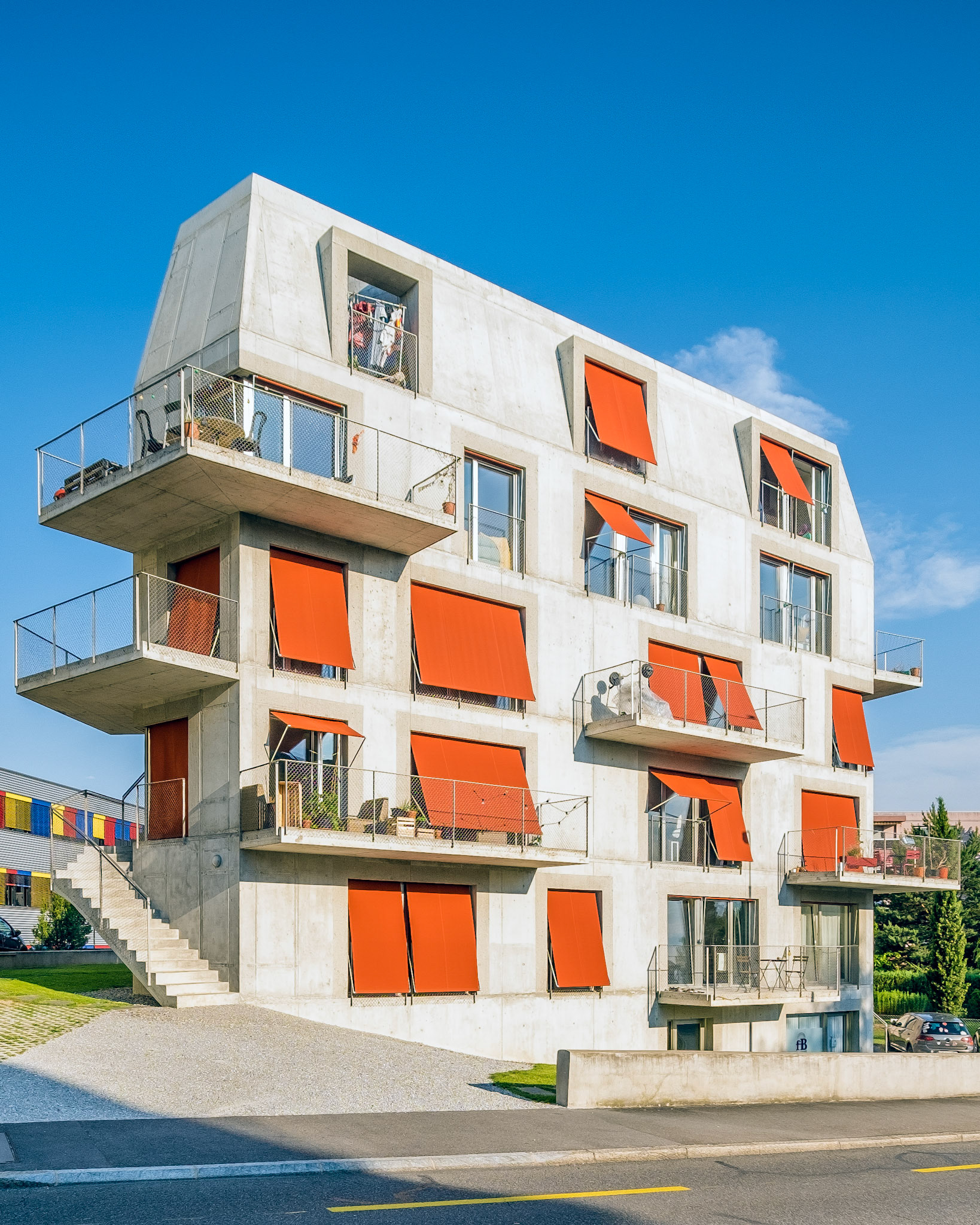 Parc du Simplon, Renens
Parc du Simplon is the transformation of a former warehouse area into a mixed district with shops, flats, offices and services.