The Landesmuseum Zürich was built in the historicist style as a castle-like building to plans by Swiss architect 
Gustav Gull
. It was completed in 1898 and is located just north of the Zürich main train station. Since 2010, it is part of the Swiss National Museum. With a vast collection of over 870,000 objects, the Landesmuseum Zürich offers visitors a unique window into Switzerland's past and present and is the country's most visited cultural history museum.
The building was designed so that entier historically important rooms from all over Switzerland could be dismantled and reinstalled inside the museum. During the renovations between 2016 and 2019, the historical rooms were largely restored to their original state, closed atriums and windows were opened again and the decorative tiled floors were reconstructed.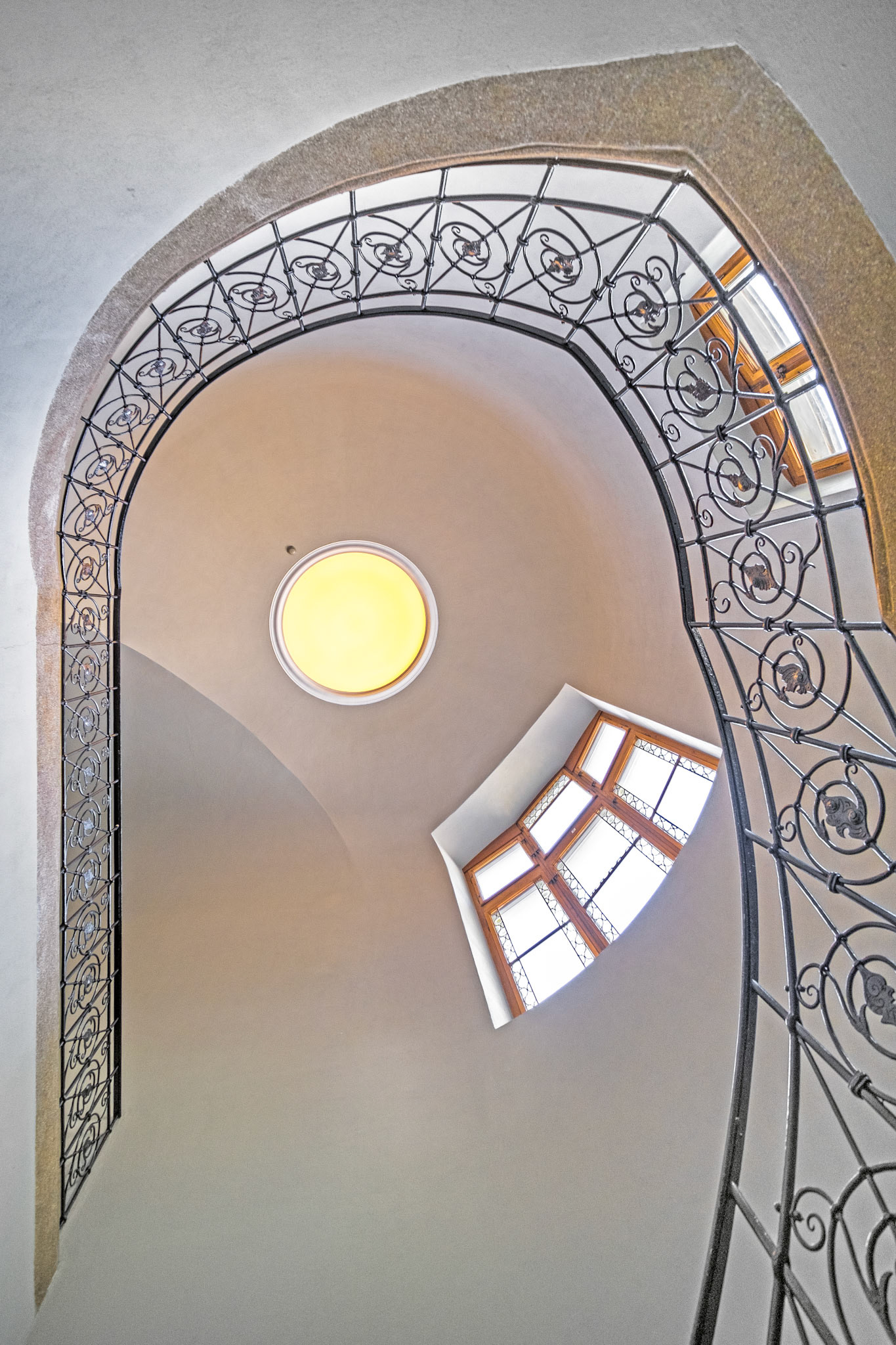 Collection in the west wing
The new permanent exhibition "Collection in the west wing" now shows the arts and crafts of Switzerland over a period of 1000 years.
The Lower Chapel exhibition space reminds  of a Gothic chapel with its vaulted ceiling and tracery windows. It ceiling paintings are inspired by the 16th century Michaelskapelle in Schwyz. Sculptures and altars are presented here. The Upper Chapel is dedicated to the history of fashion and the way clothing has changed over the centuries. Its tiled floor is a replica of the floor in the Winkelriedhaus in Stans from around 1600.
The originally 300-piece Einsiedeln table service dates from 1775. It was ordered by the city of Zürich from the Porcelain manufactory Kilchberg-Schoren founded in 1763 and then gifted to the Einsiedeln monastery. Zürich wanted to thank the monastery for hosting in 1774 negotiations between the city and the Canton of Schwyz regarding the fishing rights in the upper Lake Zürich.
The original baroque hall from the Haus zum "Langen Stadelhof" in Zürich was built for Heinrich Lochmann. The portraits from 1667 show representatives of the French royal family.
The room from Casa Pestalozzi in Chiavenna dates from 1585. It has a size of 6.1 meters by 6.5 meters and its walls are 3.75 meters heigh.
Extension building
The new extension building by the Basel architects 
Christ & Gantenbein
 was inaugurated in 2016. Connecting two wings of the Gustav Gull building, the extension makes it possible for the first time to make a round tour of the entire museum. The connection also creates a new semi-closed inner courtyard with a sort of 50 meter long bridge leading towards the river Limat.
Exposed concrete dominates the extension both inside and out.

Circular windows in the long staircase allow views of the Gustav Gull building and the park landscape outside.
The extension building is the first museum in Switzerland to be be certified Minergie-P Eco, the highest label in the Swiss building certification system. It was awarded the Architecturpreis Beton 2017.