The Landesmuseum Zürich was built by
Gustav Gull
in the historicist style as a castle-like building and completed in 1898. It is located just north of the Zürich main train station. Since 2010, it is part of the Swiss National Museum.
The building was designed so that entier historically important rooms from all over Switzerland could be dismantled and reinstalled inside the museum. During the renovations between 2016 and 2019, the historical rooms were largely restored to their original state, closed atriums and windows were opened again and the decorative tiled floors were reconstructed.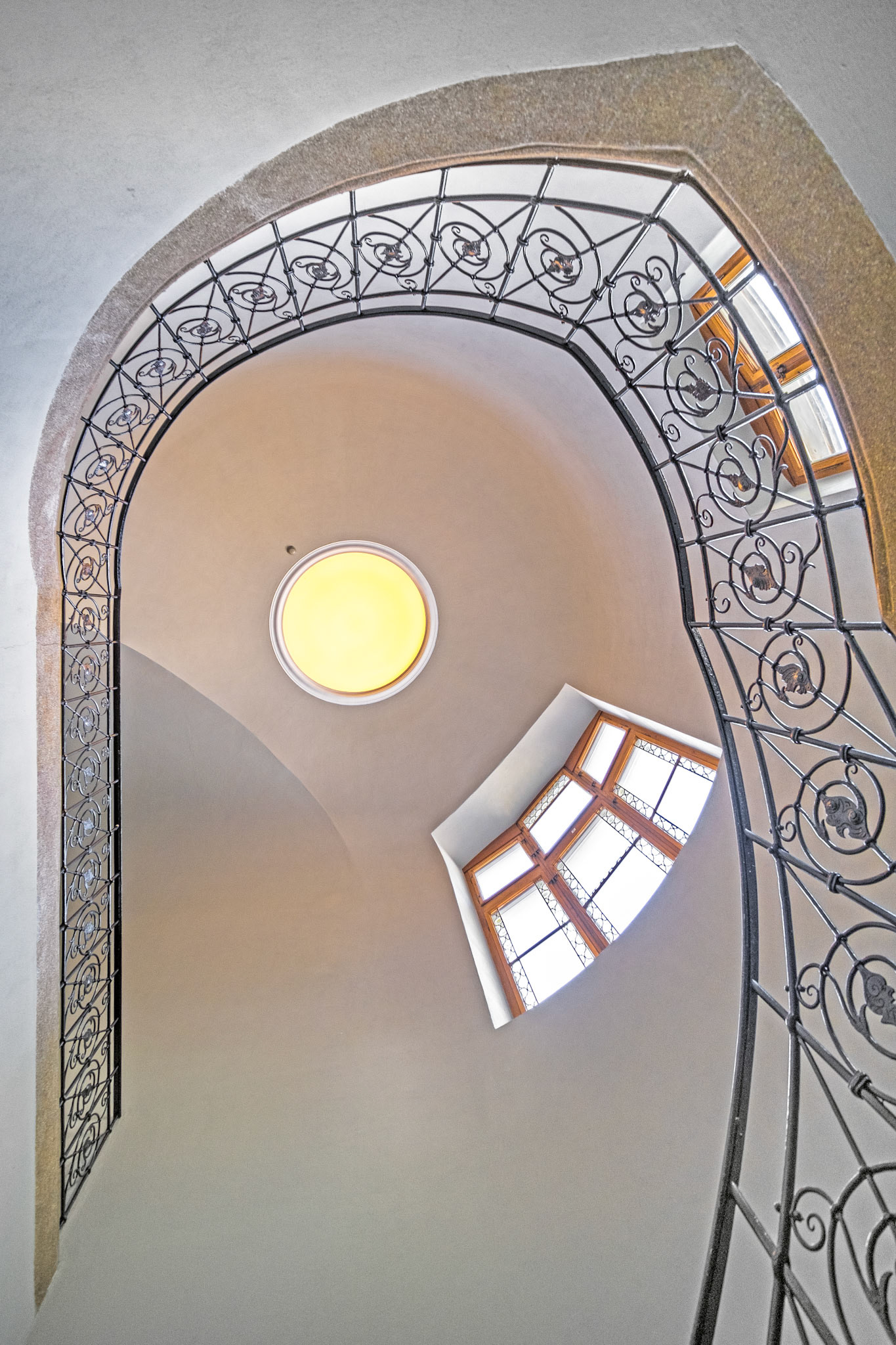 The new extension building by the Basel architects 
Christ & Gantenbein
 was inaugurated in 2016. Connecting two wings of the Gustav Gull building, the extension makes it possible to tour the entire museum for the first time. The connection also creates a new semi-closed inner courtyard with a sort of bridge leading towards the river Limat.