Bondo, Cäsa Picenoni Cief
The house is located right at the primary village square and its history goes back to the 13th century. After a devastating village fire in 1621, it was rebuilt and eight generations of Picenonis used it as their residence.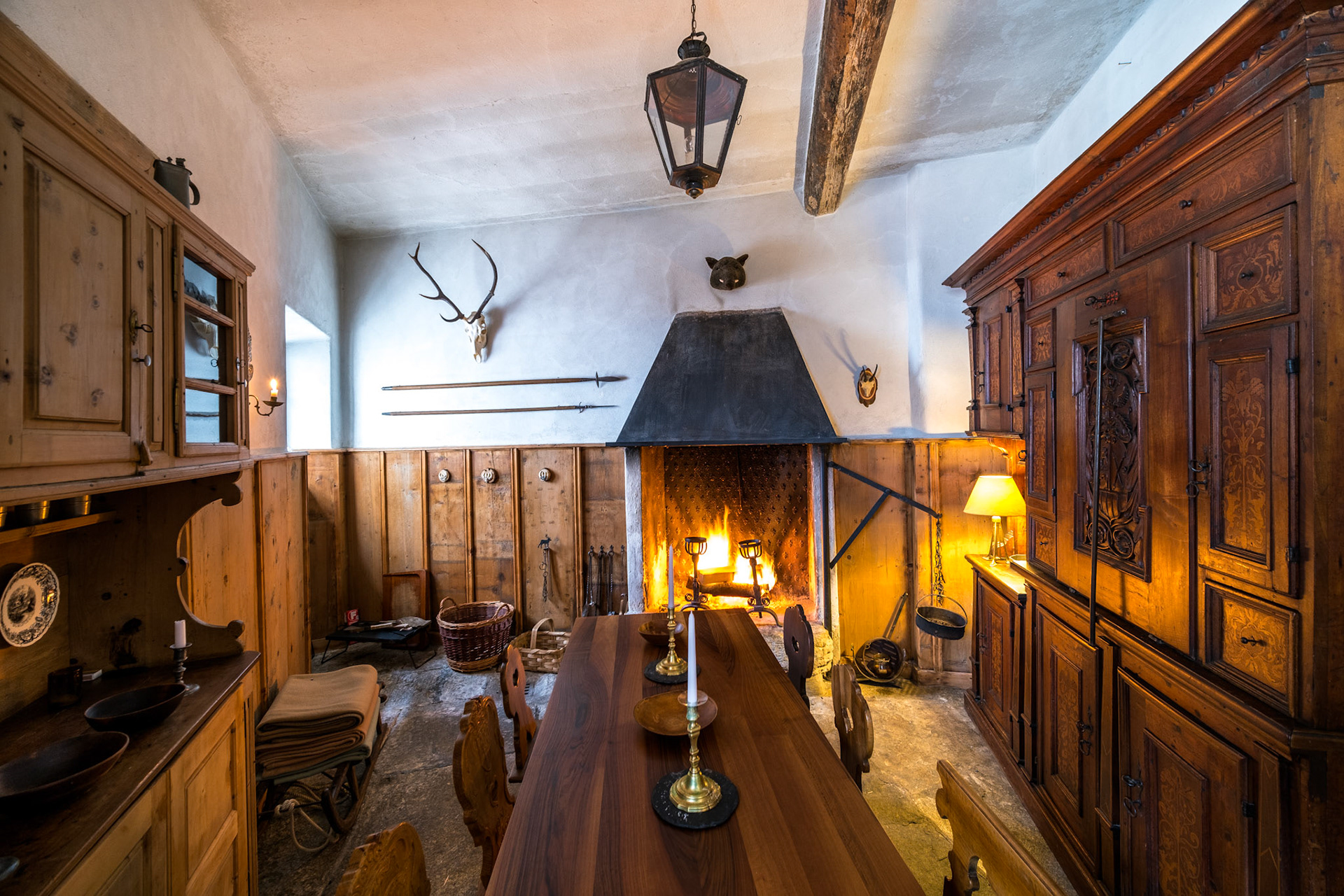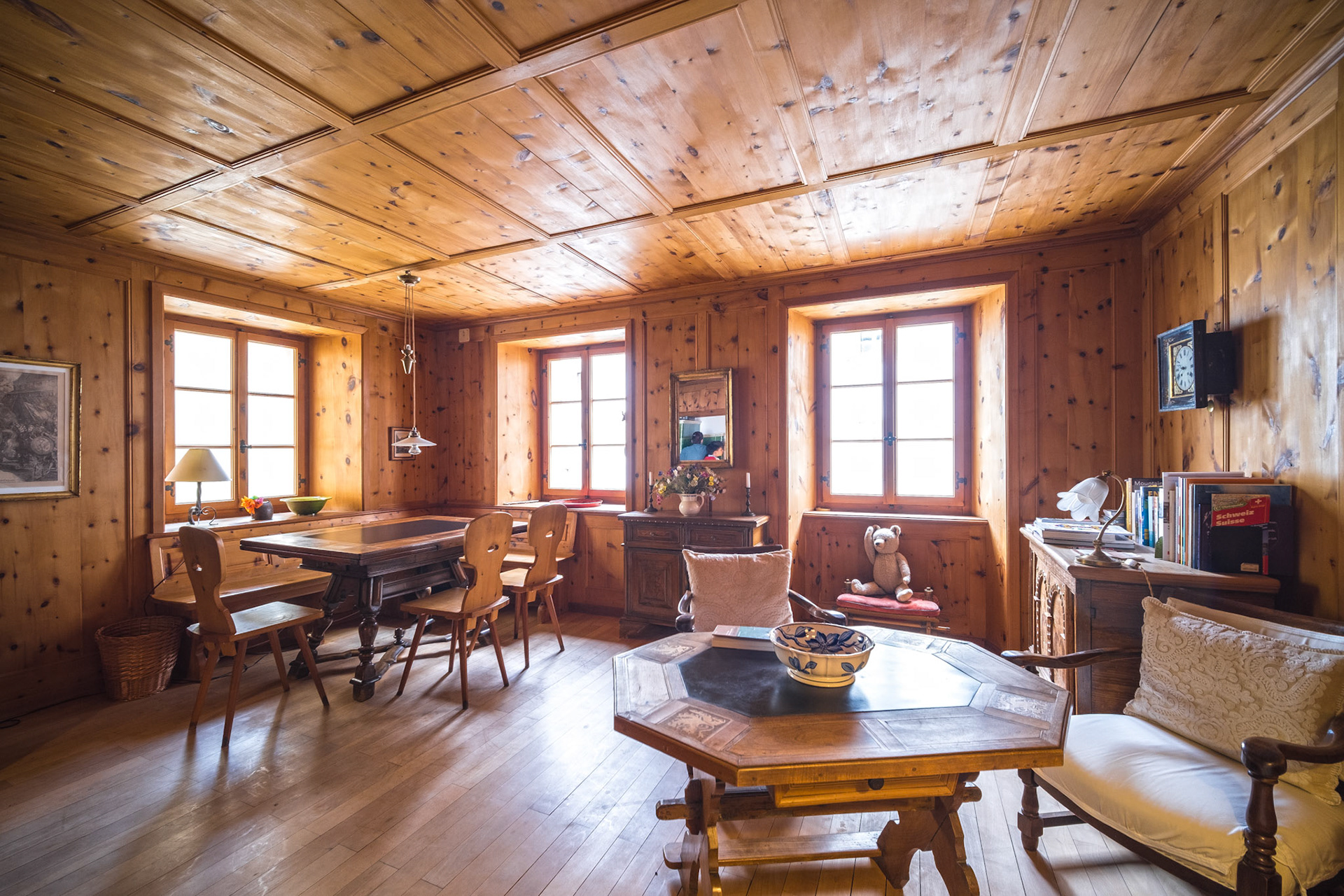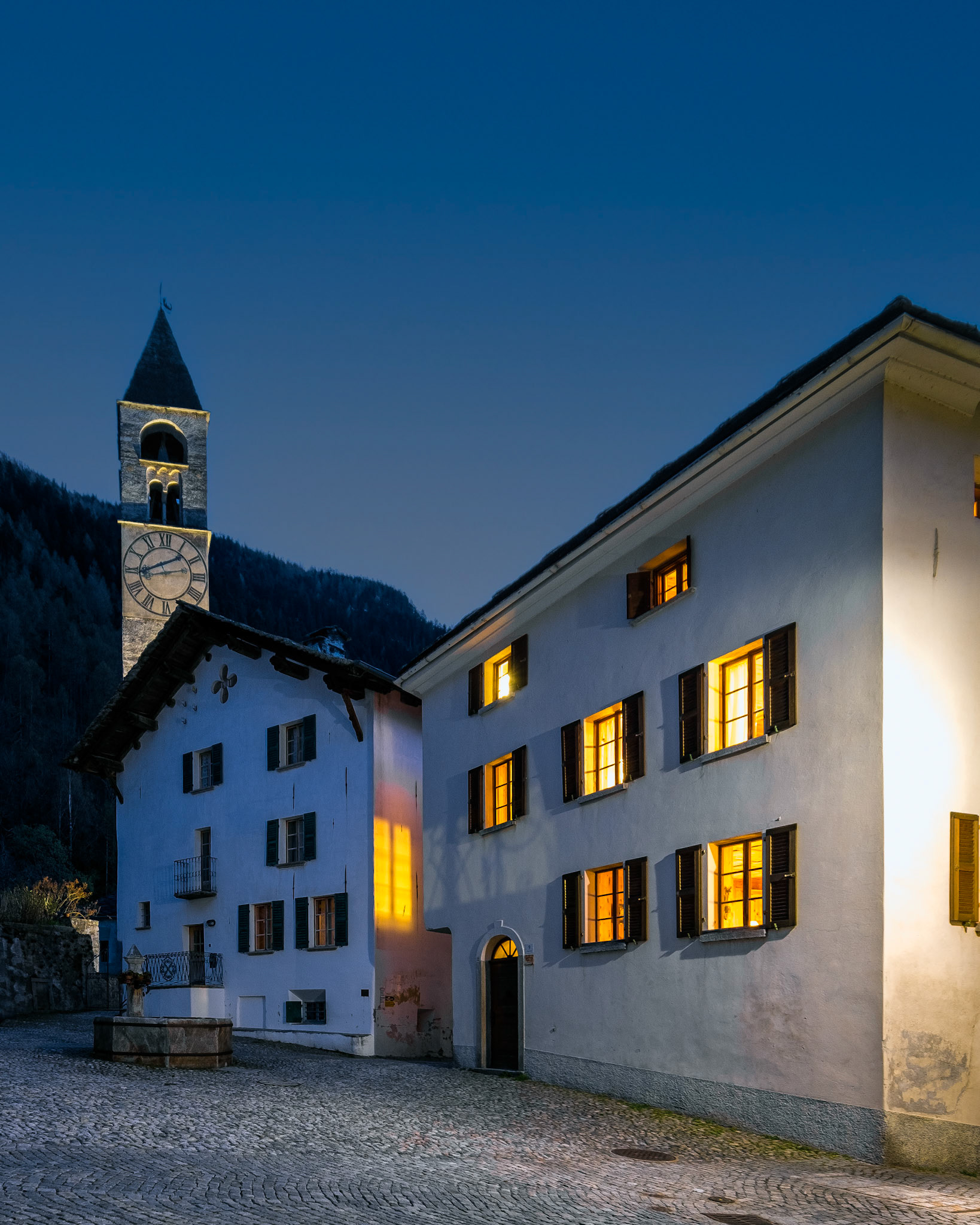 Bondo, Palazzo Salis
  Palazzo Salis was built in 1766-76 by the Milanese architect Francesco Croce on commission from the British diplomat of Swiss origin Count Hieronymus von Salis. It is still inhabited during the summer by descendants of the Salis family.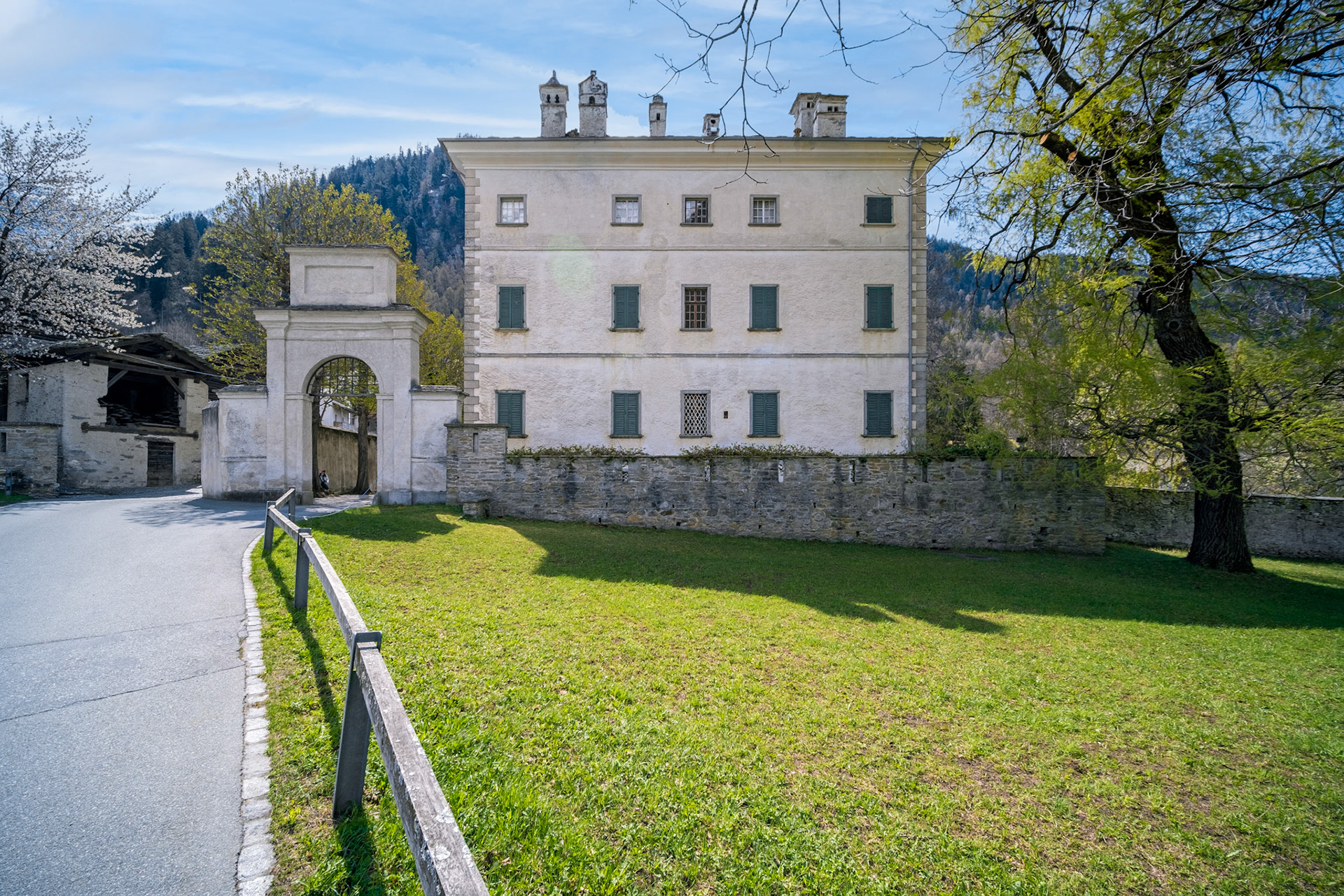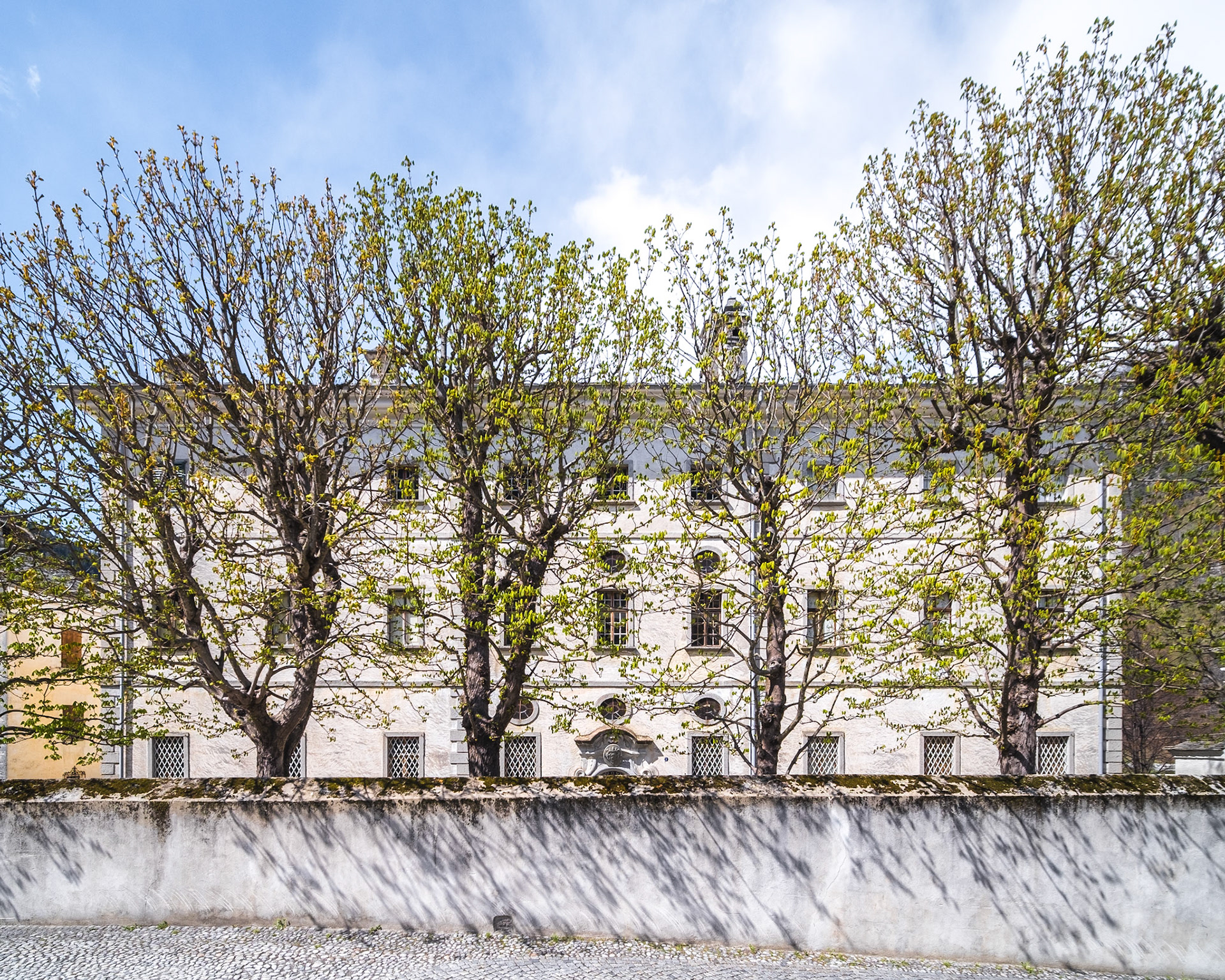 Castasegna, Villa Garbald
  Seminarzentrum Villa Garbald was built between 1863 and 1864 based on the plans of famous architect Gottfried Semper. It is the only building Semper designed south of the Alps. Since 2004 it is used as a seminar centre. Villa Garbald was completed in 2004 with the addition of the "Roccolo'' tower by Miller&Maranta. The six-storey extension building contains a lecture room for 25 people on the ground floor and ten bedrooms on the upper floors.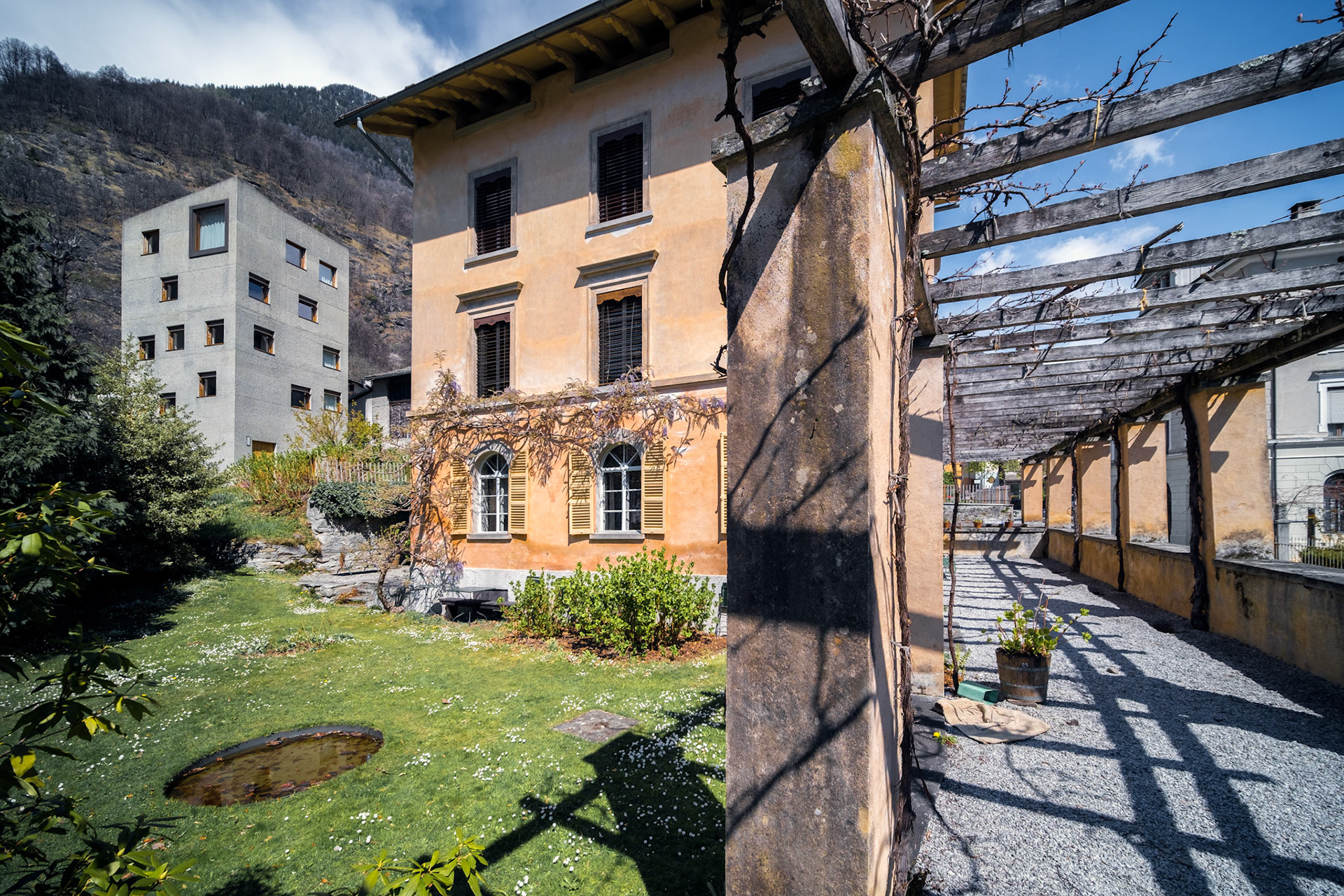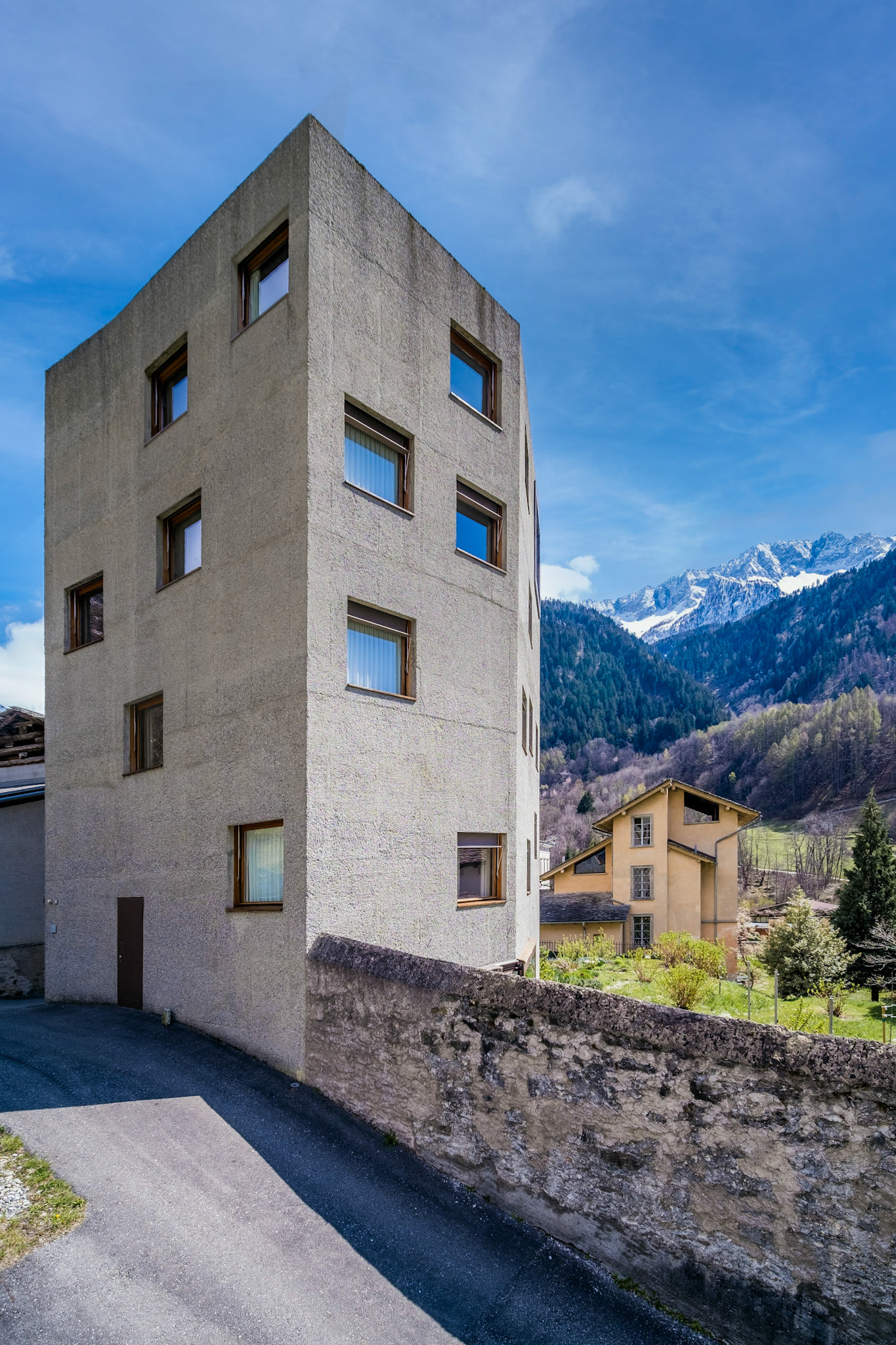 Promontogno, Castelmur Medieval Fortifications
The ruins of the Castelmur medieval fortifications are located on a natural rock bar; the cantonal road passes under it today through the Promontogno tunnel. The exterior of the five-story residential tower that was built around 1300 have been preserved. It is 12 by 12 meters wide and its walls are 2.4 meters thick. The view through the windows is beautiful.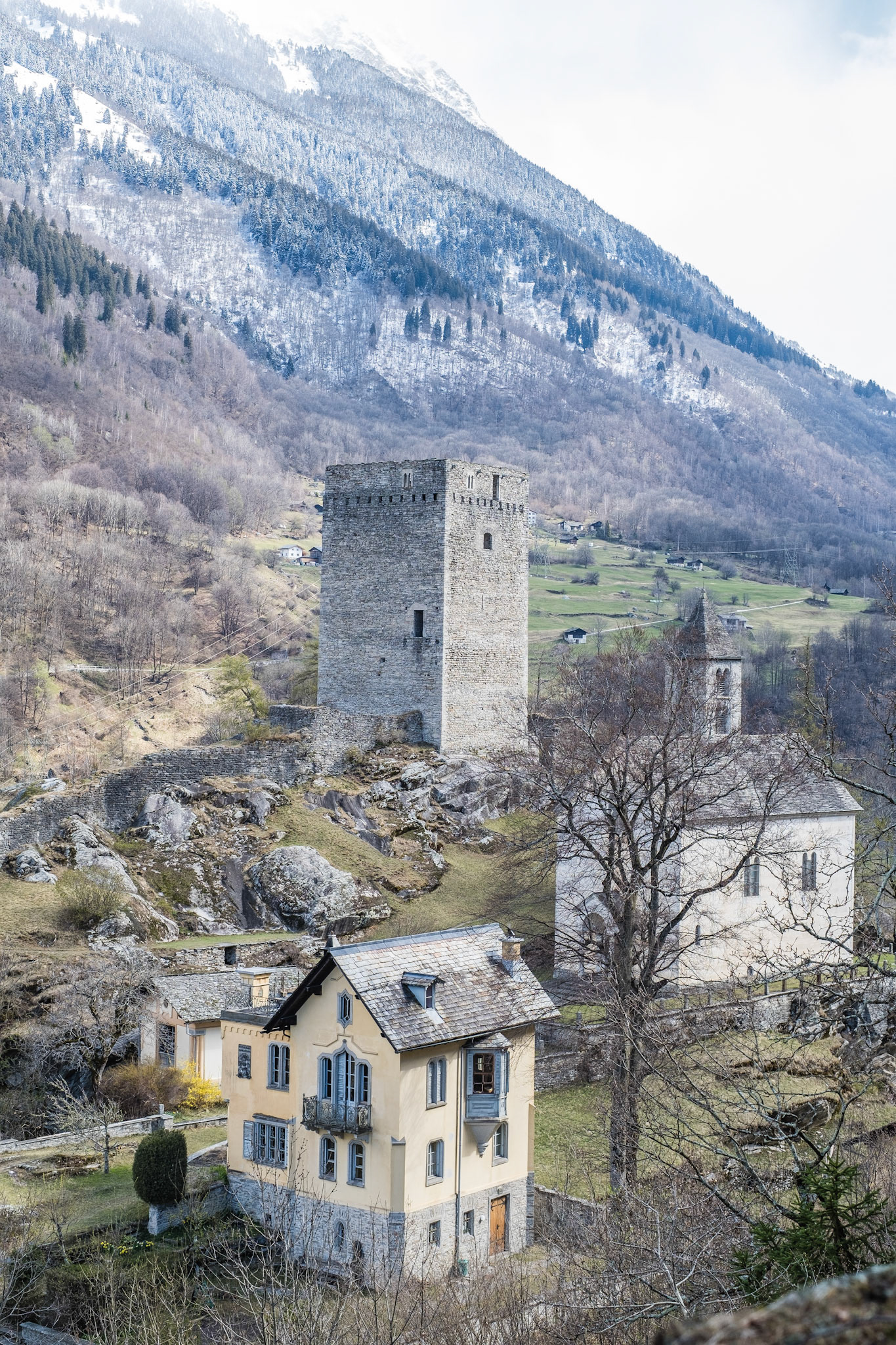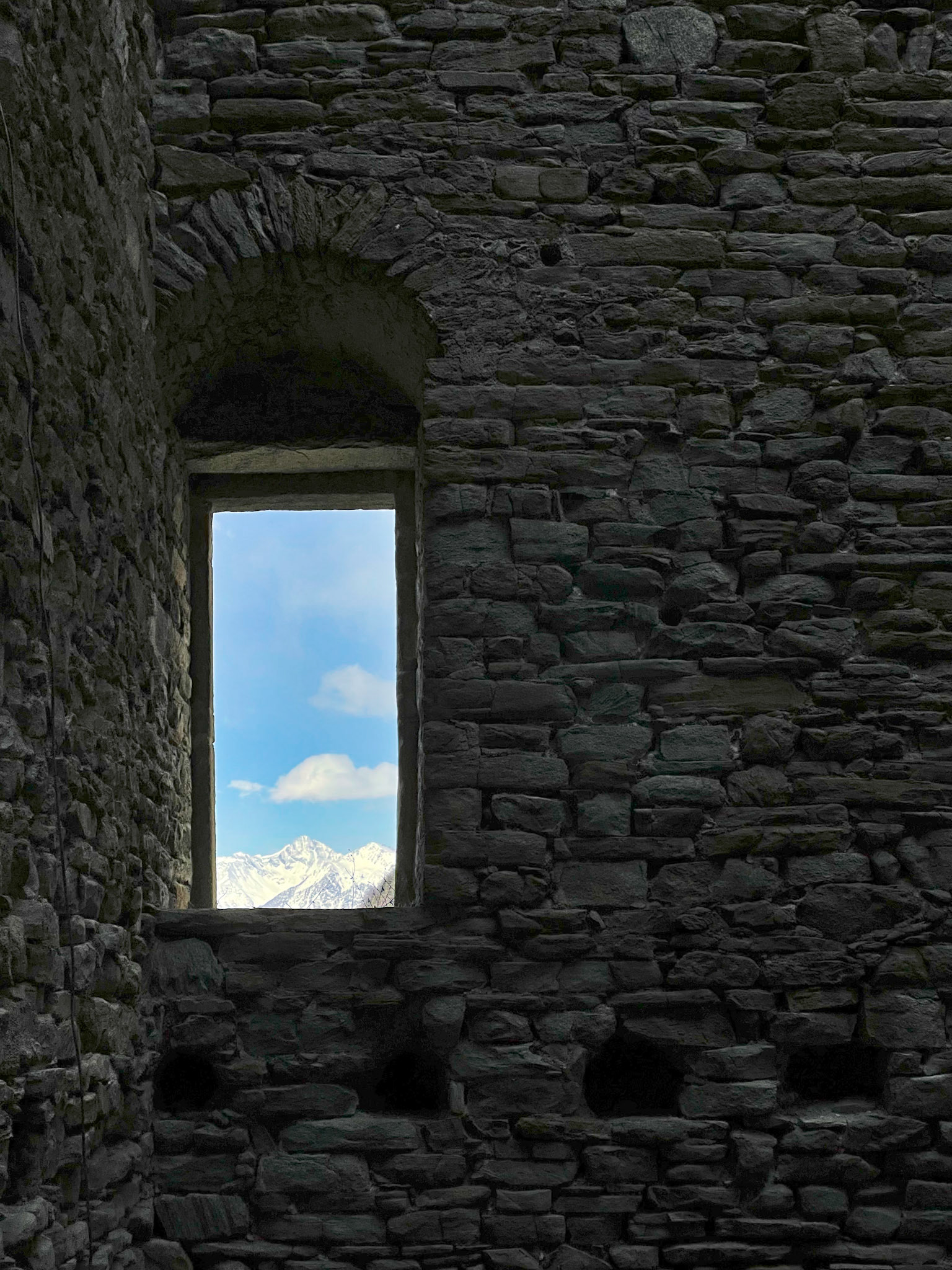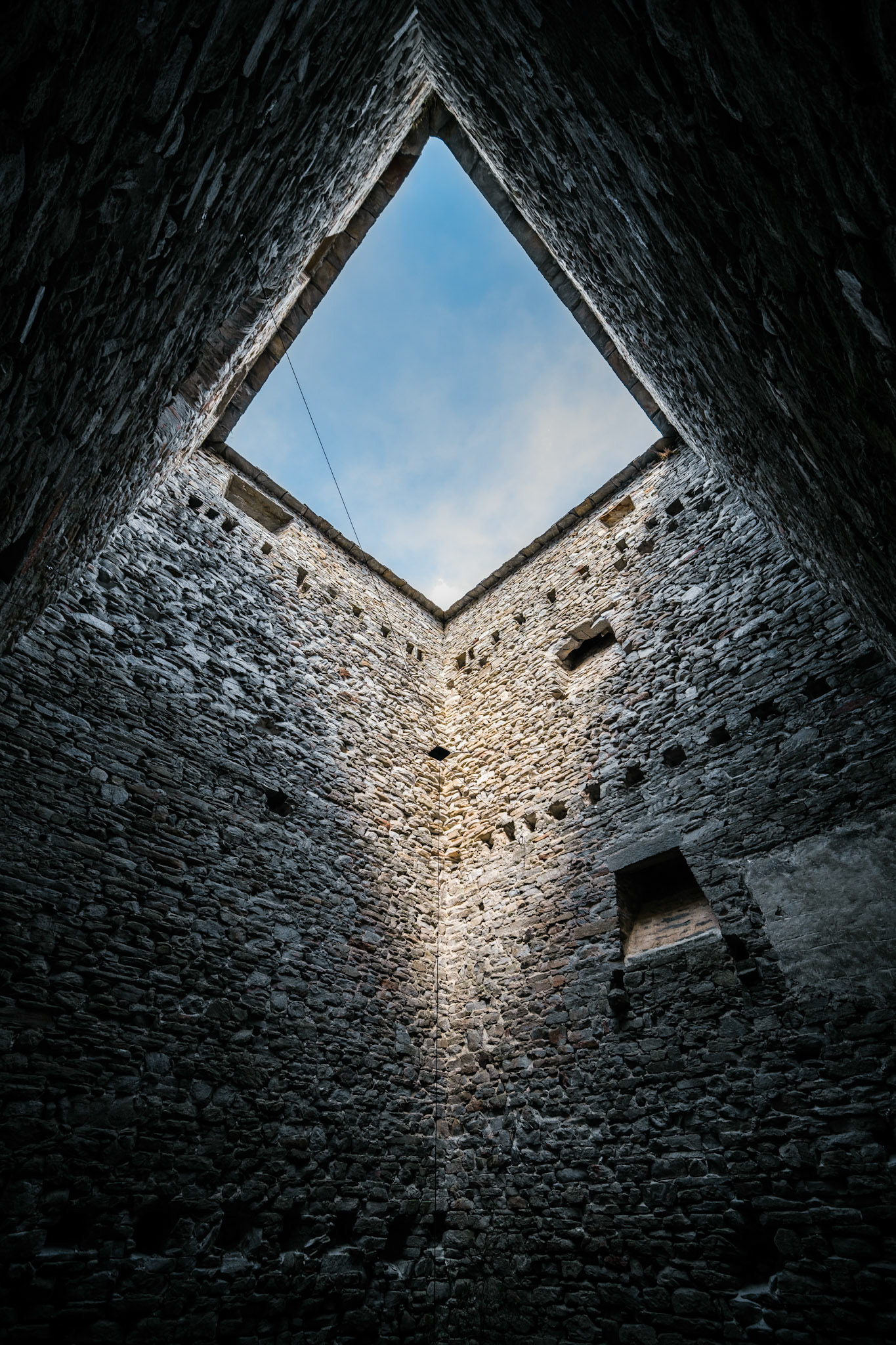 Promontogno, Nossa Donna
Mentioned for the first time in 988, the church underwent major renovations in the second half of the 15th century and was equipped with a bell that could be heard throughout the valley. With the transition of Bregaglia to the reformation, the church was left to decay. The brothers Giovanni and Bortolo of Castelmur acquired the site in 1839 and restored the church. Giovanni, his wife, his brother Bortolo and other close relatives were buried in the crypt.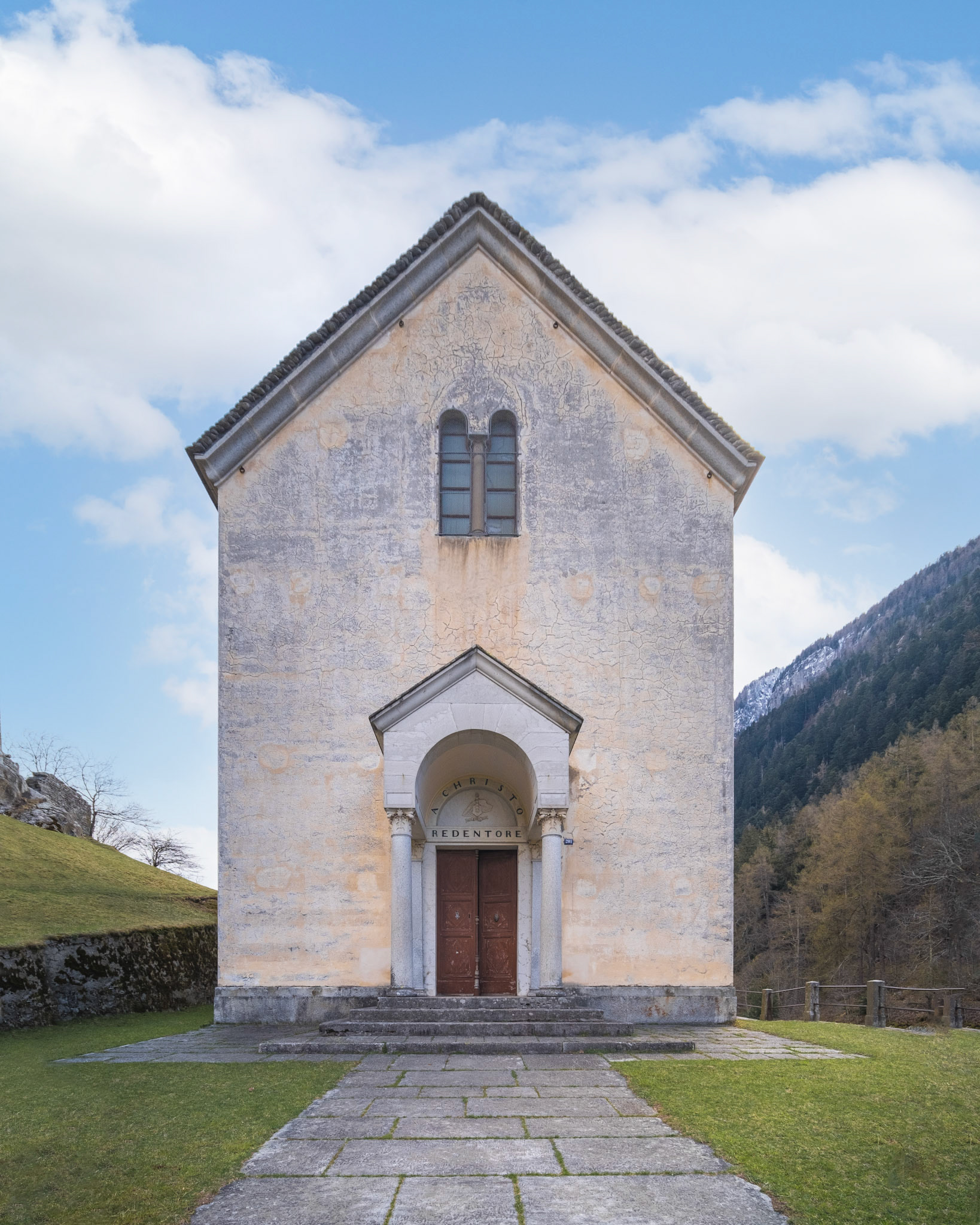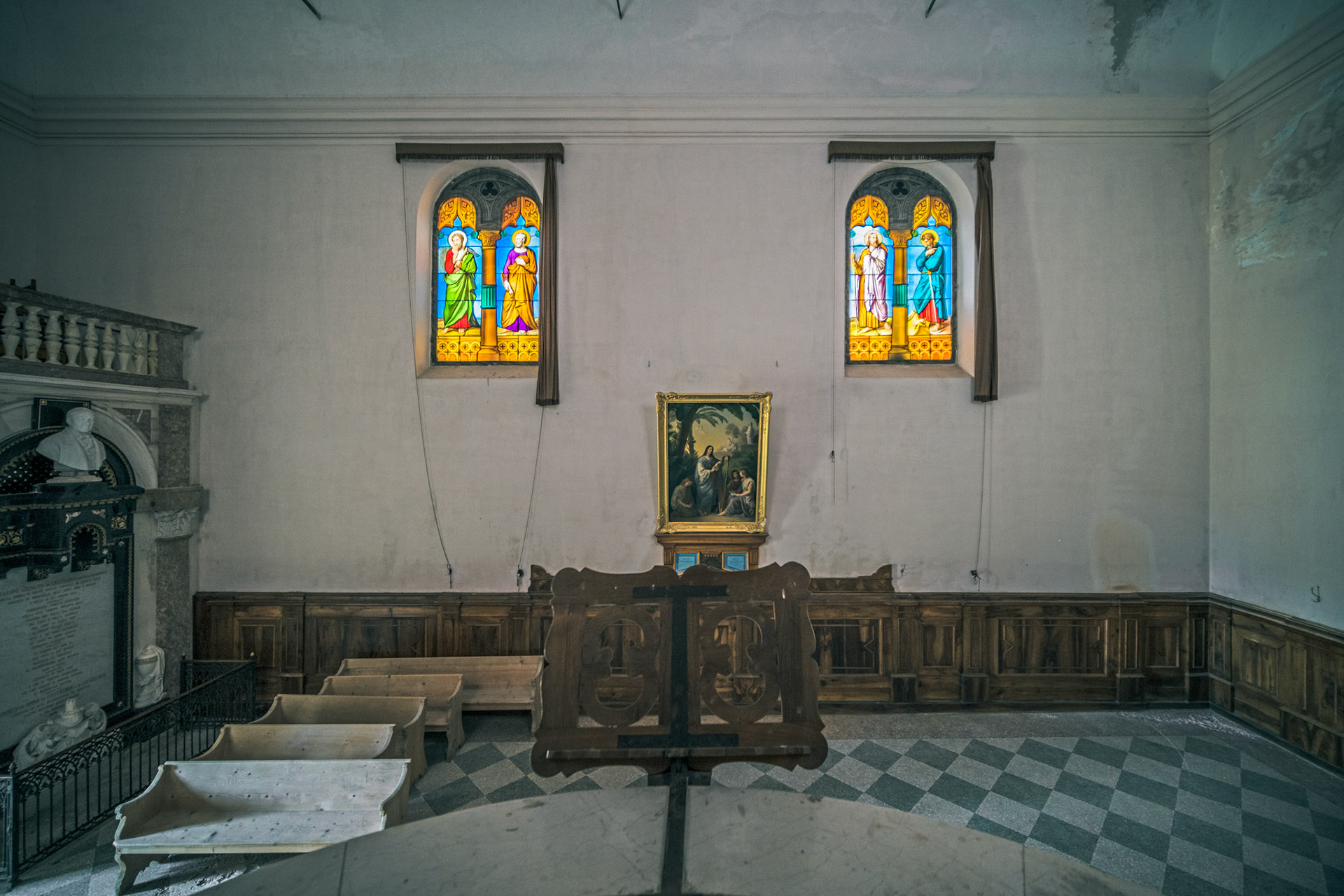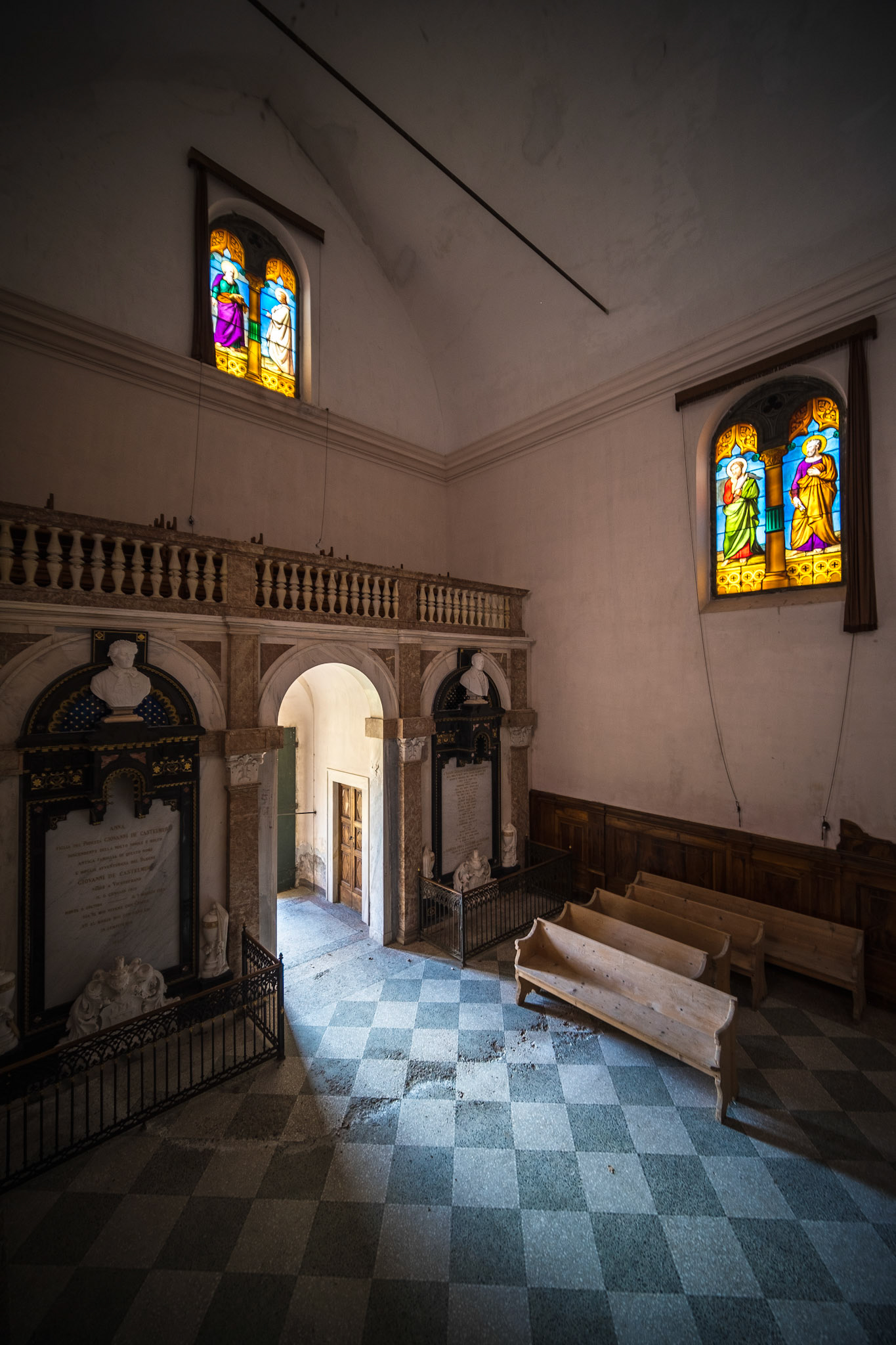 Stampa, Palazzo Castelmur
Originally built in 1723 for Johannes Redolfi, it was purchased around 1850 by Baron Giovanni of Castelmur who renovated and expanded the building. The striking facade in the Lombardian/Venetian gothic style is part of this expansion, carried out by various Milanese craftsmen such as engineer and architect Giovanni Crassi-Marliani, stonemason Giovanni Pedrazzini and painter Gaspare Tirinanzi.