Landquart, Apartment House Arcadas
The eight-story high apartment house Arcadas was designed by Bearth & Deplazes and completed in 2014. The condominiums have loggias on both sides with arched openings that frame the view into the city and the Bündner Herrschaft.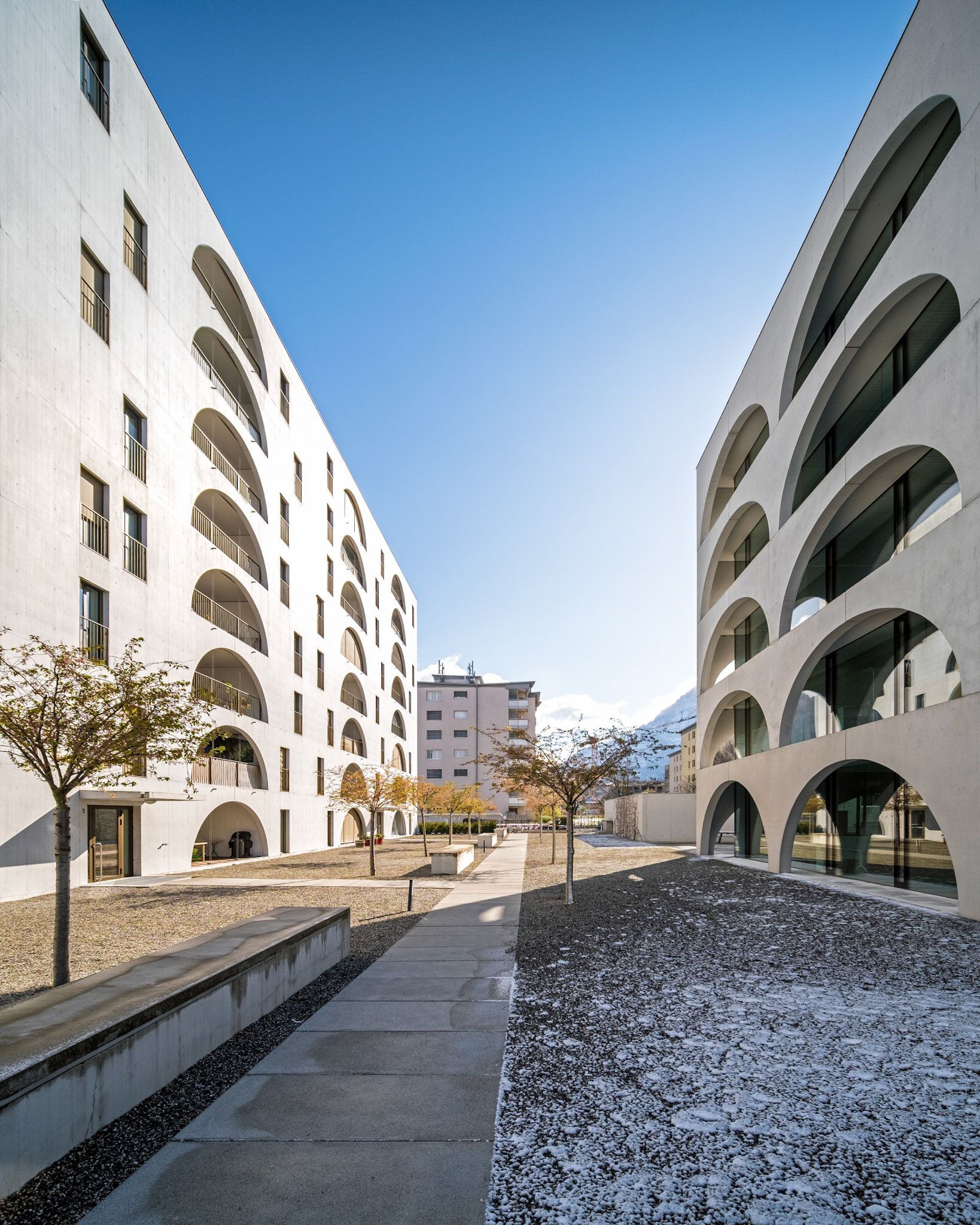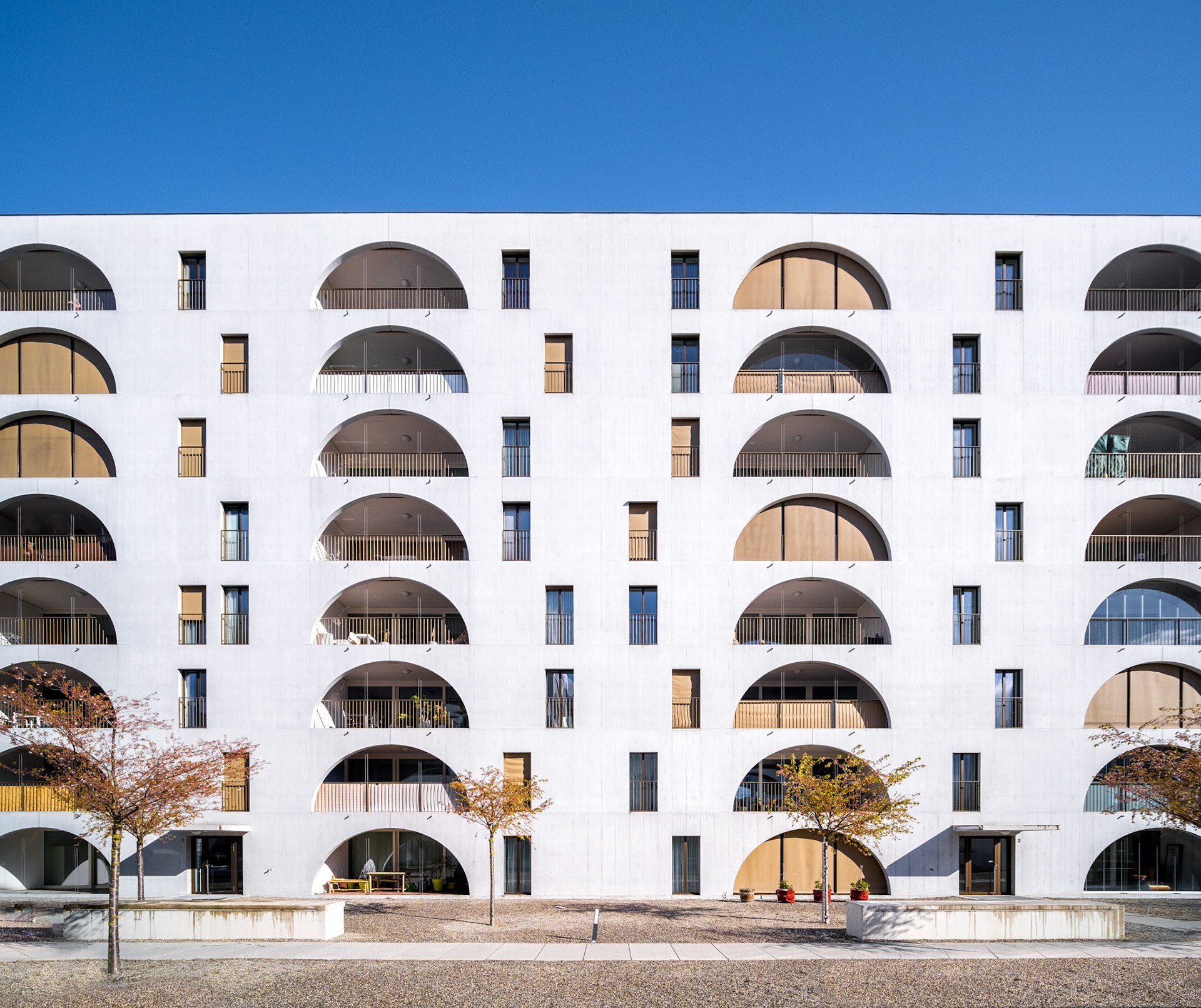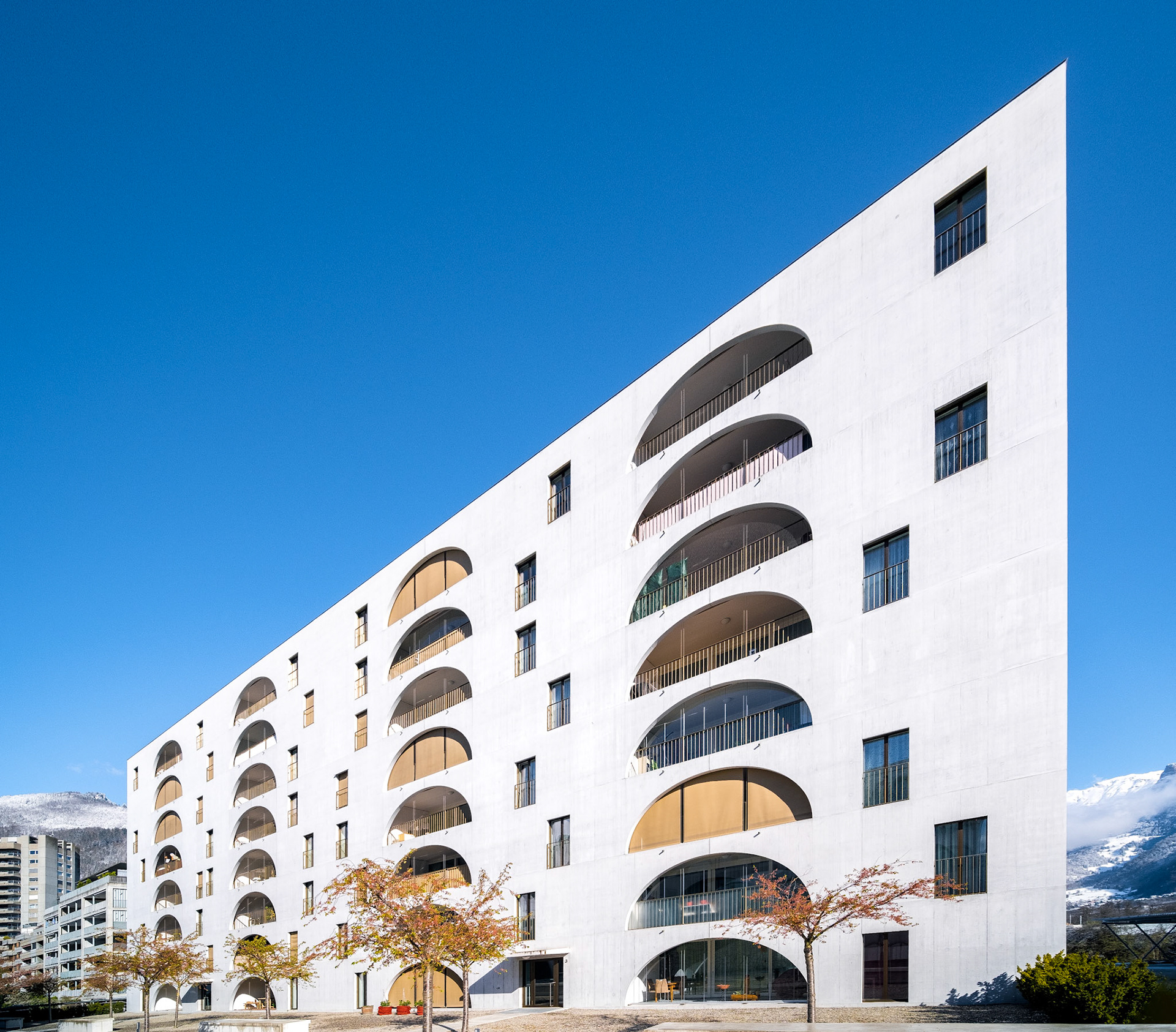 Landquart, ÖKK headquarters
The ÖKK headquarters, an office building for an insurance company, were completed in 2012. The facade and interior walls are in exposed concrete and it contains huge arched openings. It was designed by Bearth & Deplazes, an architecture practice based in Chur.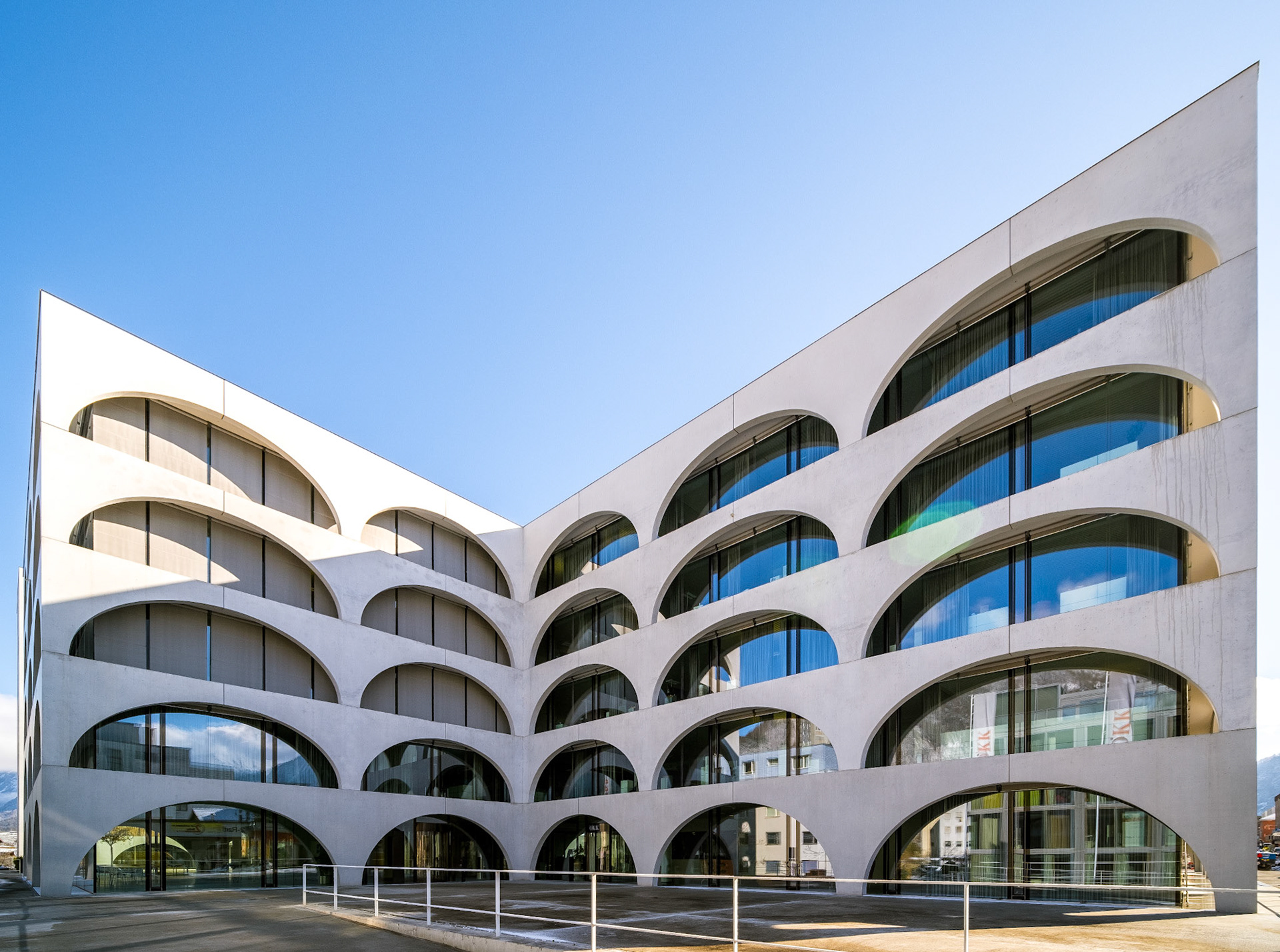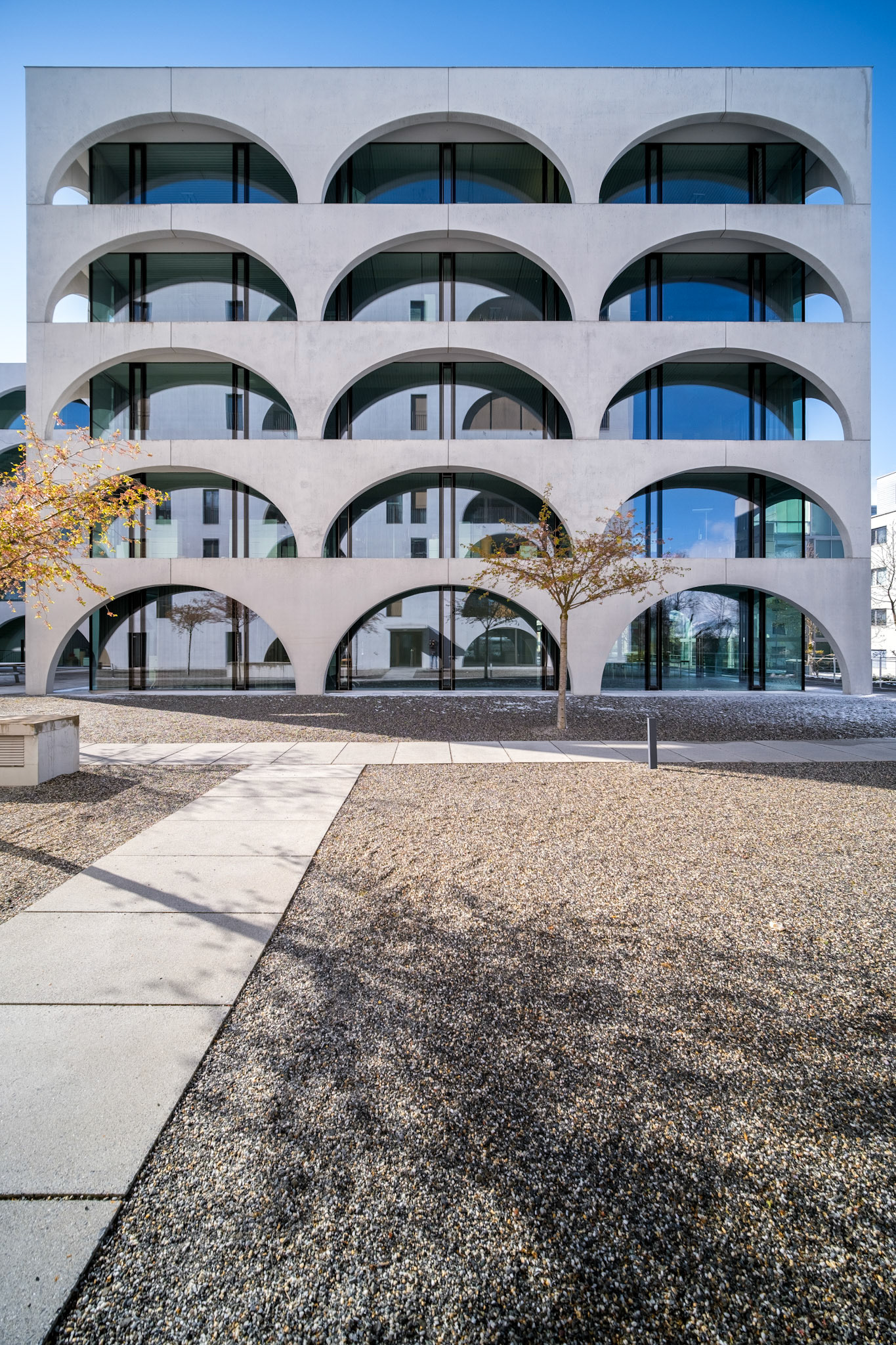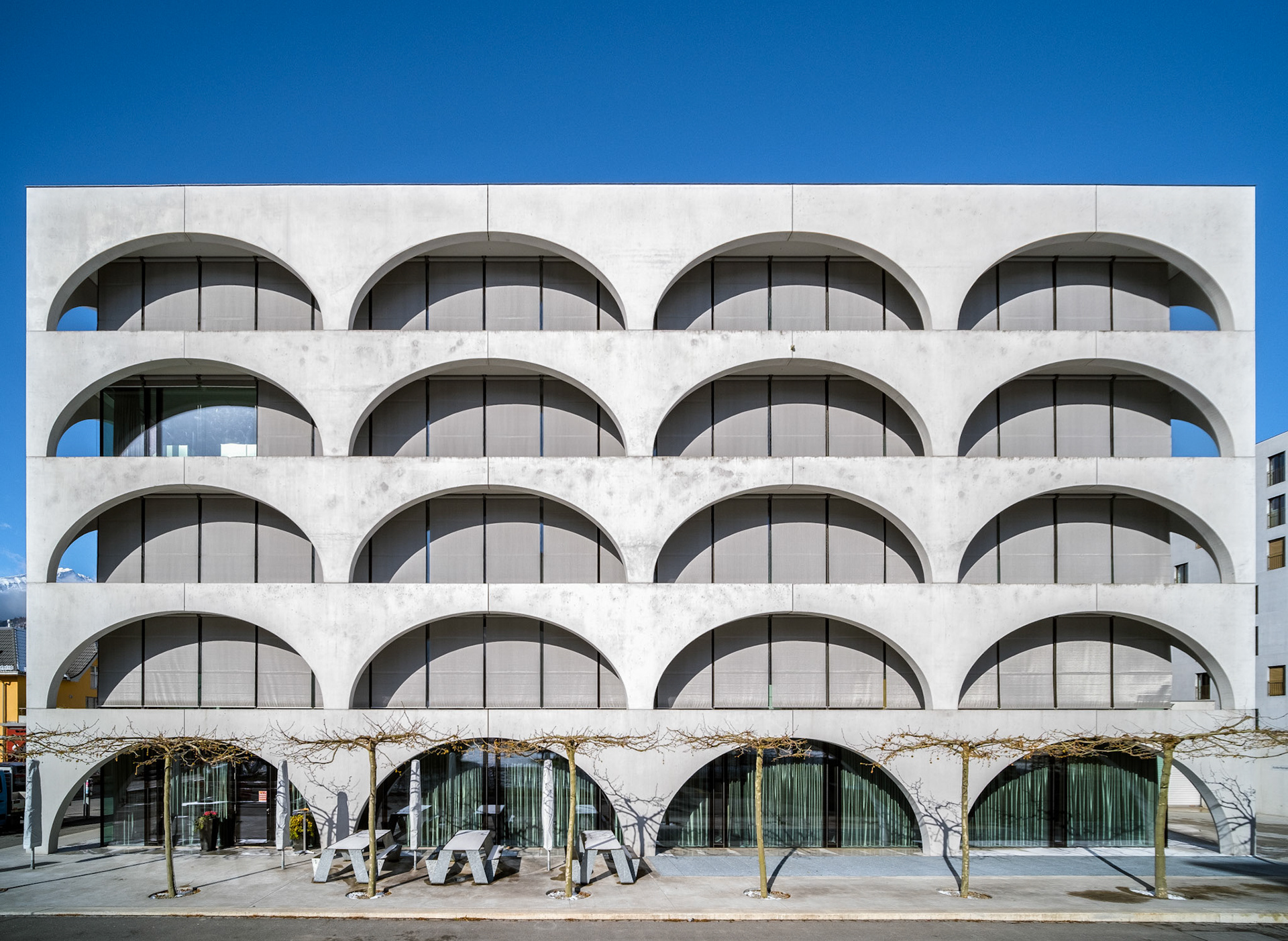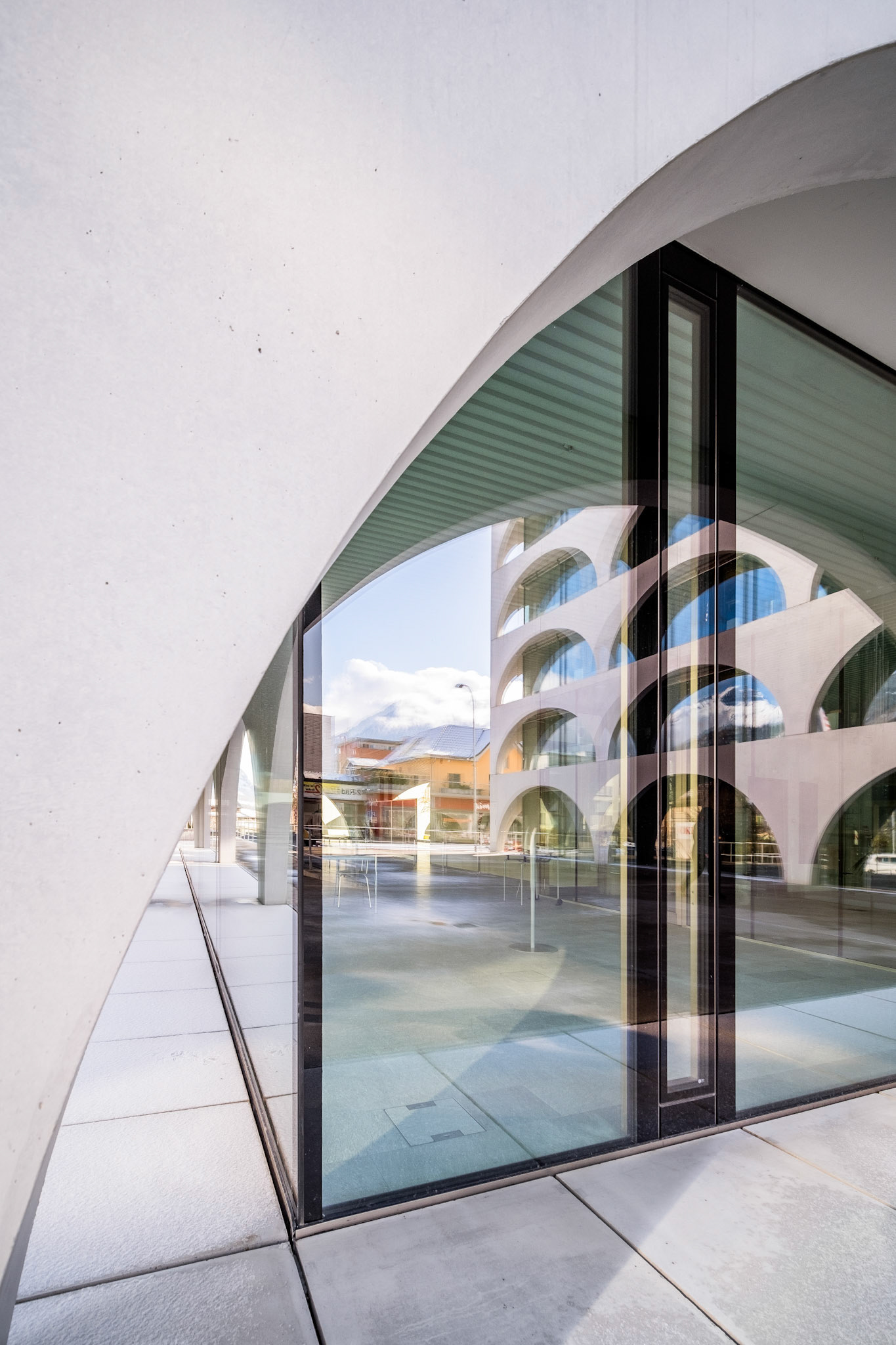 Landquart, Plantahof Auditorium
The new Plantahof auditorium was designed by Valerio Olgiati and completed in 2010. Its placement within the overall structure of the Plantahof agriculture school creates a new central square. With a distinctive monopitch roof it looks like a rock in the flat surroundings of Landquart.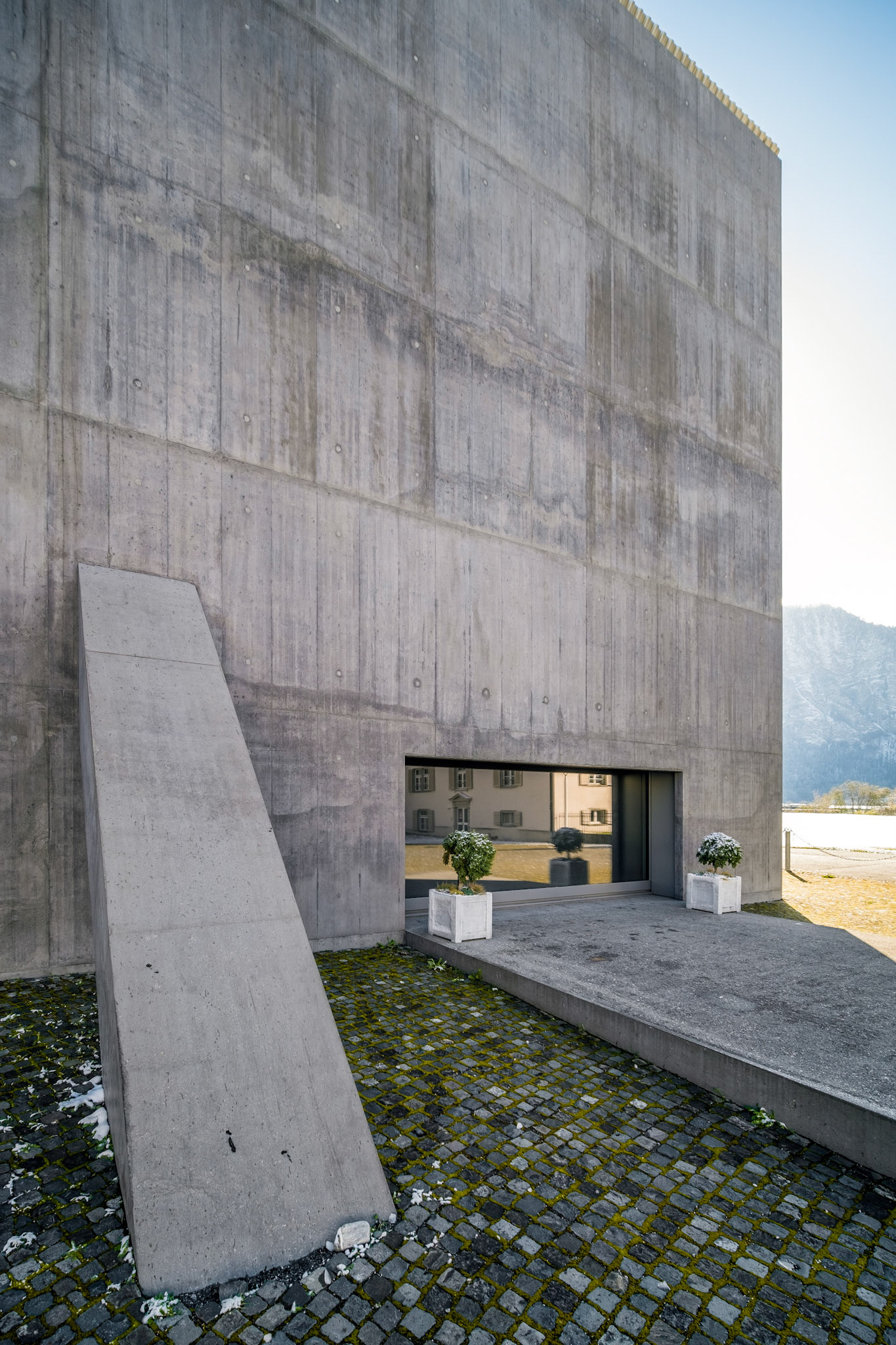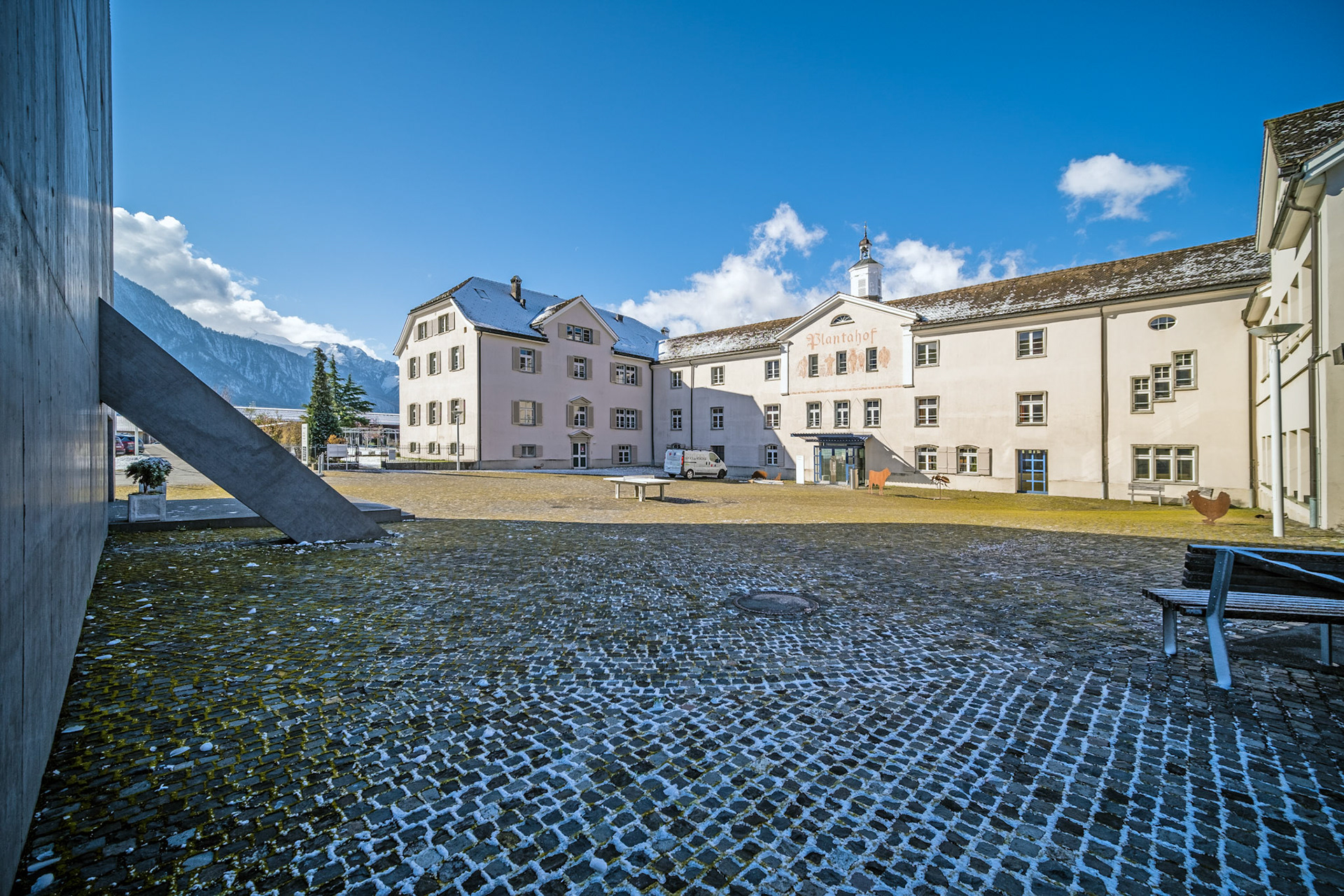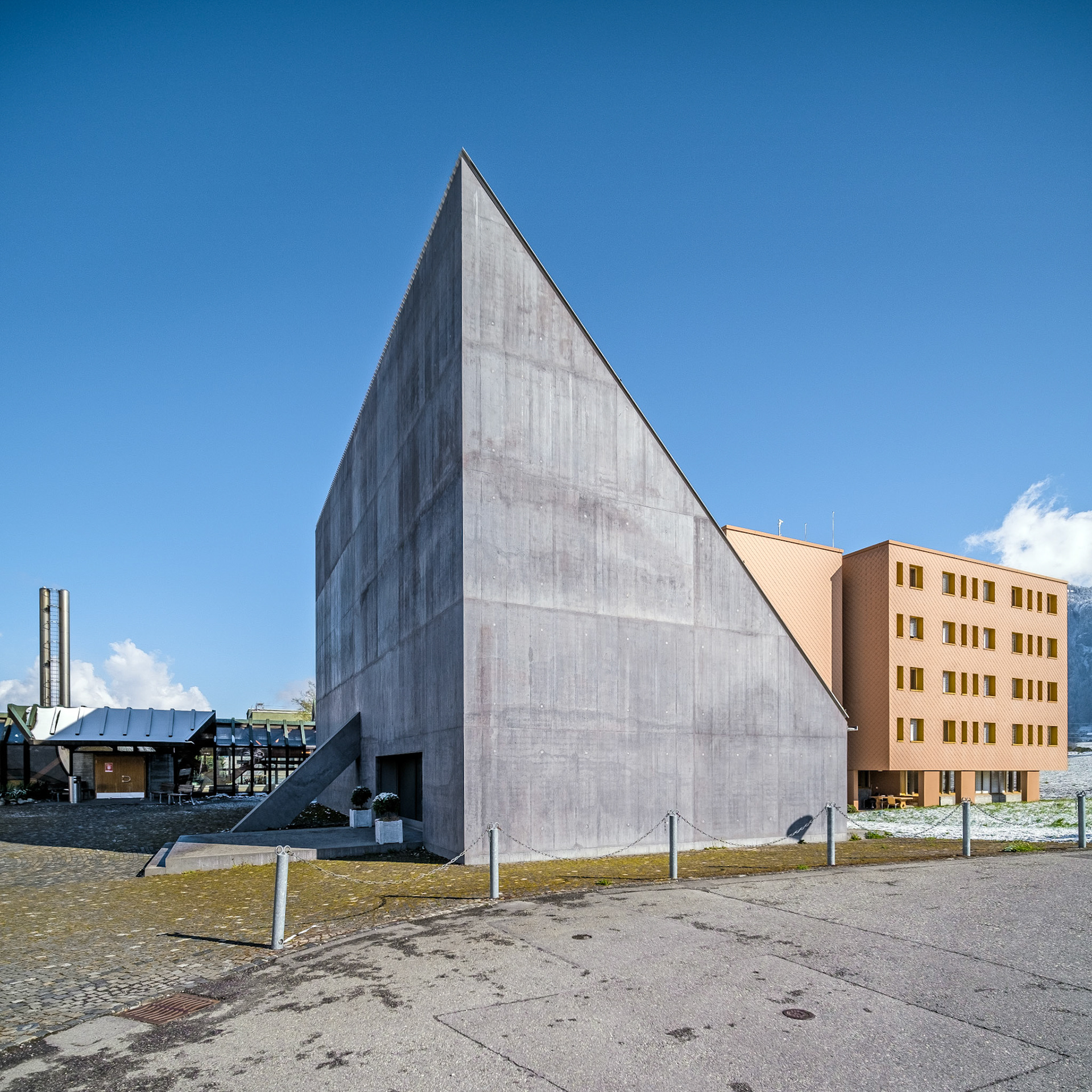 Malans, Plantahaus
The Plantahaus was built by Ambrosius von Planta in 1645. It was renovated between 1972 and 1974 by Rudolf Olgiati.