League of Nations and United Nations
While the League of Nations was initially headquartered in Geneva's Hôtel National (now
Palais Wilson
), in 1926 an architectural competition for its purpose-built office and meeting spaces was organised. It attracted 377 submissions, among which 7 ex-aequo winners were selected. Paul Nénot from France became the general director, Carl Broggi from Italy the director of the construction, József Vágó from Hungary responsible for the technical installations, Camille Lefèvre responsible for the plans and Julien Flegenheimer from Switzerland dedicated to administrative affairs.
The construction of the Art Deco style building complex took 9 years, from 1929 until 1938. When it was completed, the Palais des Nations in Geneva was actually the second largest building complex in Europe, after Versailles !
In 1946, the Palace of Nations was transferred to the United Nations Organization.
The Salle des Pas Perdus leads towards the Assembly Hall and its 9 large windows allow views of the Court of Honour, Lake Geneva and, on a nice day, the Mont Blanc. The wall lamps are still the original ones designed by Jean Perzel.
Some of the doorhandles still show the original letters S, L and N for Société des Nations and League of Nations.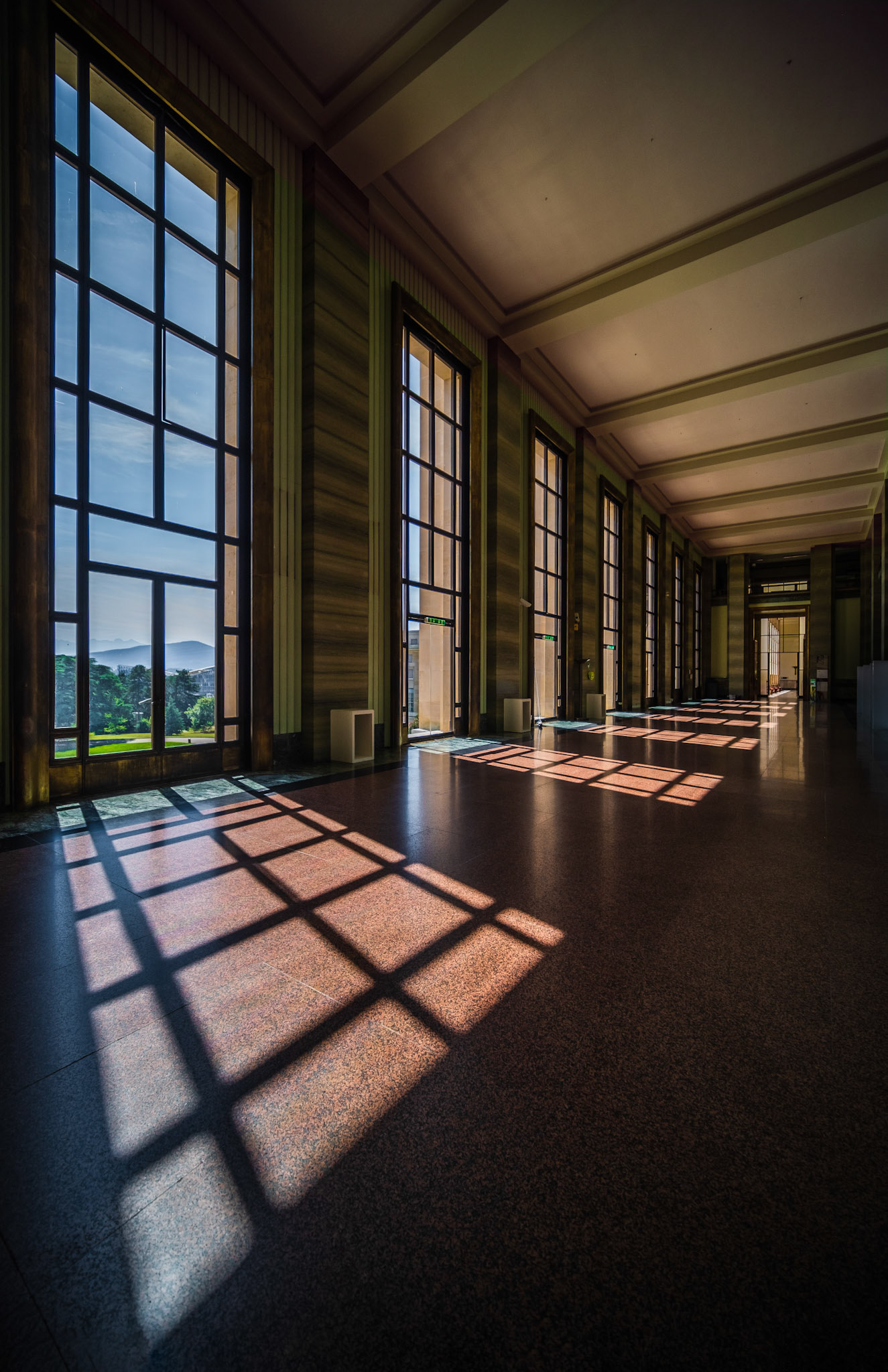 Assembly Hall
The Assembly Hall was inaugurated on September 25, 1937. Even back then, it already provided simultaneous interpretation services. Its latest major renovation dates from 1996 and it has over 2,000 seats. It hosts meetings of the World Health Organization, the International Labour Organization and, occasionally, of the UN General Assembly.
Lobby of the Council Chamber
The Lobby of the Council Chamber is decorated with an almost 10-meter wide marble bas-relief by English sculptor Eric Gill, entitled "The Creation of Man". The quote by British politician and 1937 Nobel Peace Prize winner Robert Cecil below the bas-relief reads "Here is a great work for peace in which all can participate. The nations must disarm or perish. Be just and fear not."
The 2-meter high porcelain vase "The Blue Planet of Life" by Yasuhiko Shirakata was donated by Japan to commemorate the United Nations 50th anniversary in 1995.
Human Rights and the Alliance of Civilizations meeting room
Over two years, Miguel Barceló redesigned the 929 square meter dome of the Human Rights and the Alliance of Civilizations meeting room (Salle des Droits Humains et de l'Alliance des Civilisations) with 35,000 kg of paint to resemble a multicoloured grotto. According to him, "the cave is a metaphor for the agora, the first meeting place of humans, the big African tree under which to sit to talk, and the only possible future: dialogue, human rights". It was inaugurated on November 18, 2008. With 754 seats, it is one of the largest meeting rooms in the Palace of Nations.