The Swisstech Convention Center on the EPFL campus near Lausanne was designed by architectural practice 
Richter Dahl Rocha & Associés
 and completed in 2014.
The 65 colorful panels are actually photovoltaic cells, using a technology developed at EPFL. Their combined surface is over 300 square meters.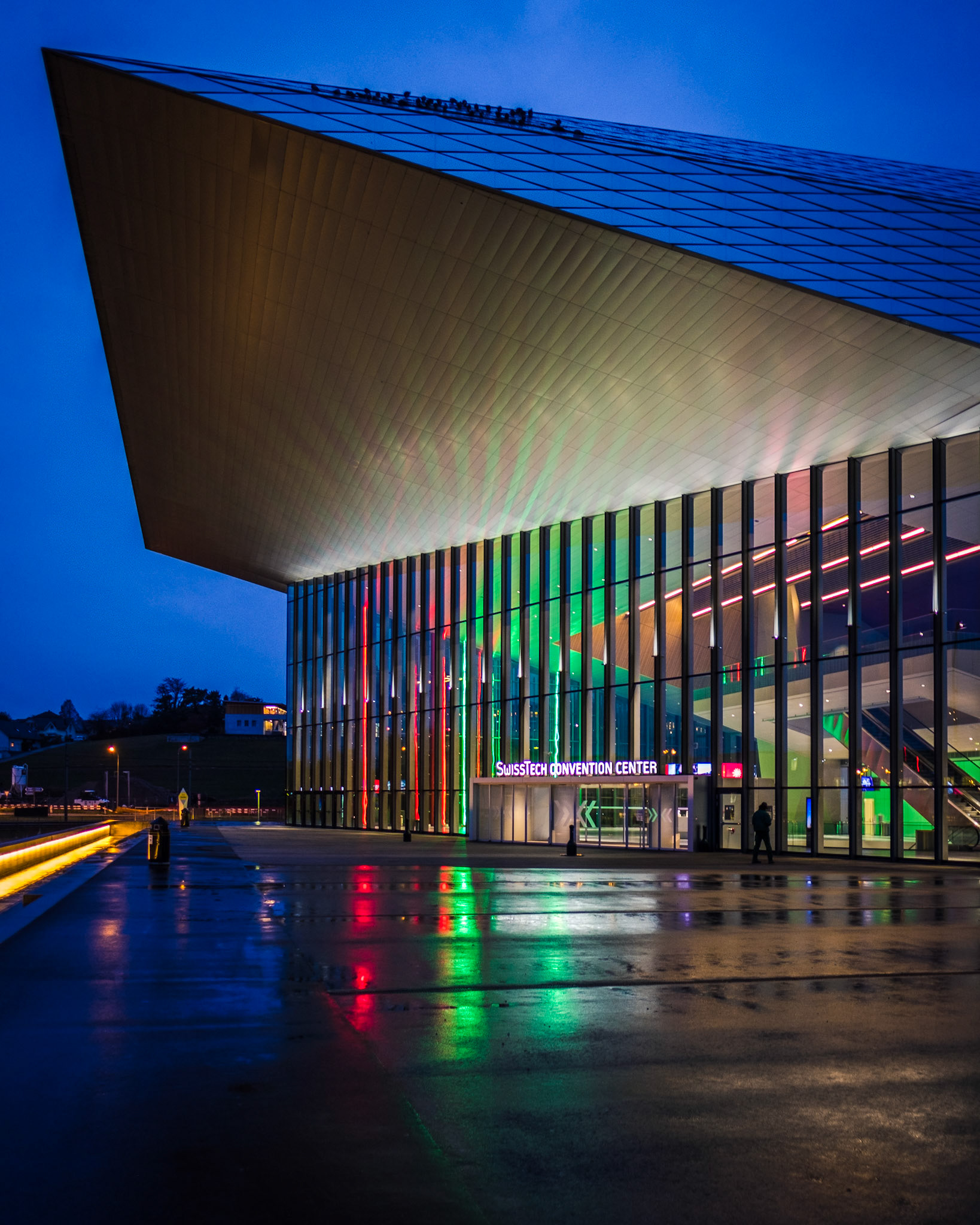 The large modular auditorium of the SwissTech Convention Center can be transformed from an amphitheater of 3,000 seats to a flat exhibition room of more than 1,800 square meters.