The National Gallery Singapore showcases some of the most important artworks from Singapore and Southeast Asia on over 60000 square meters of gallery space. The museum, located in the heart of Singapore's Civic District, opened to the public on November 24, 2015. Its collection includes more than 8,000 artworks, representing a diverse range of artistic styles and mediums, and offering a unique and compelling look into the rich cultural heritage of the region.
The museum occupies two heritage buildings - the former Supreme Court and City Hall - which have been beautifully restored and transformed into a modern and dynamic museum space. Both buildings are connected through the Padang atrium with link bridges and a new basement level. The transformation was done to plans by French architectural practice Studio Milou that specializes in the design of museums and cultural spaces.
The Padang Atrium is sheltered by a concave canopy made from gold filigree metal and glass. The new support structure uses tree-like columns.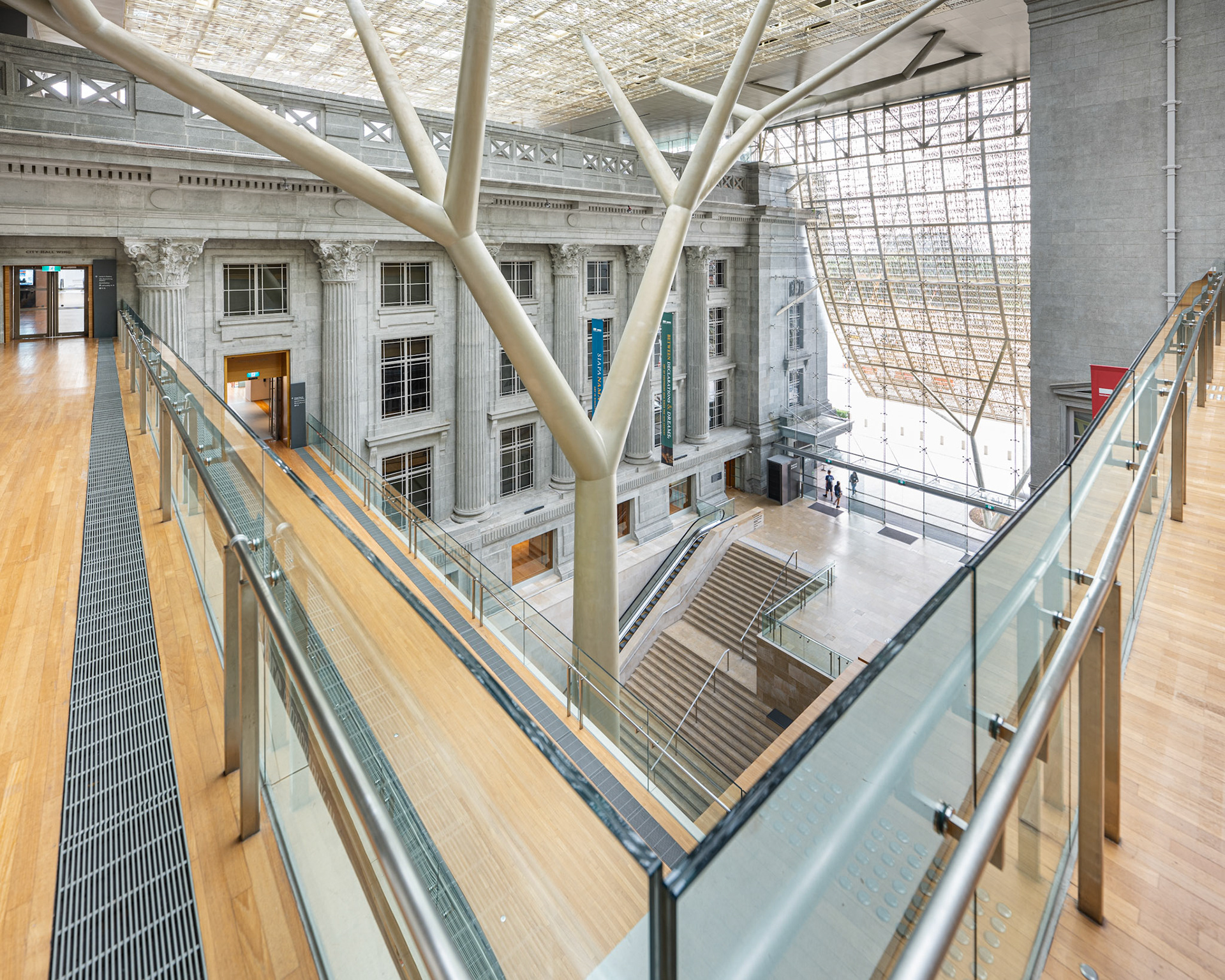 The Supreme Court building was designed by Frank Dorrington Ward, Chief Architect of the Public Works Department, and opened on August 3, 1939. It was the last building using classical colonial architecture to be constructed in Singapore. Four blocks of offices and courtrooms surround a central rotunda with a dome. The columns, sculptures and relief panels were the works of Italian artist Cavaliere Rudolfo Nolli.
While most of the former courtrooms have been converted into galleries, some have been preserved and now show historical artifacts.
The staircase leading to the large dome can still be seen from one of the museum galleries.
The former circular law library, located inside a smaller dome, has been converted into a publicly accessible art library, now called the Rotunda Library & Archive. The bookcases on the second level uses curved glass.
The Rotunda Dome is now completely protected from the elements and can be seen at the Supreme Court Terrace level.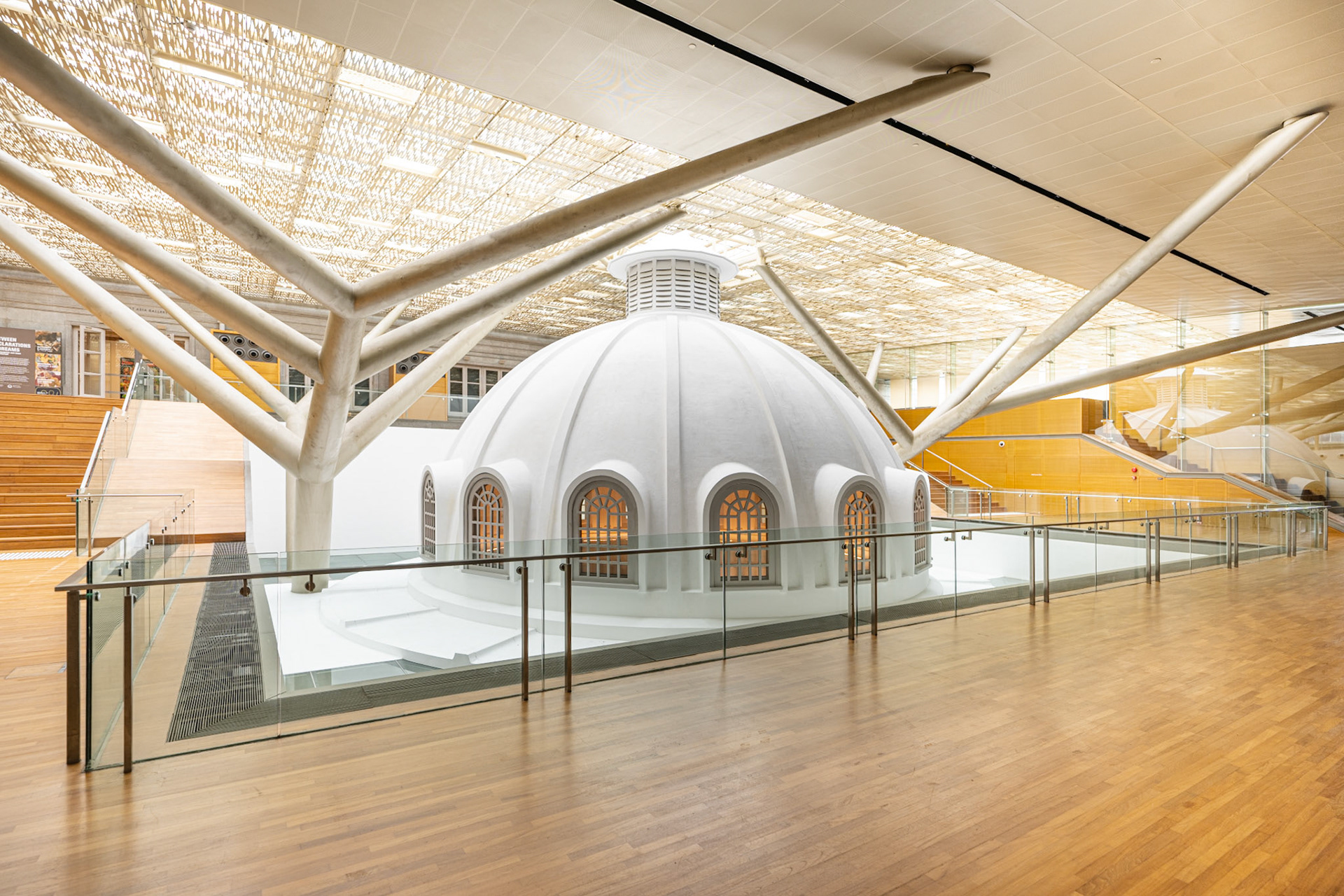 The City Hall building was designed by the British Municipal architects A. Gordon and S. D. Meadows and constructed between 1926 and 1929. The City Hall Chamber with its brass and marble columns has been preserved and can be visited. In this room, on September 12, 1945, Admiral Lord Louis Mountbatten, on behalf of the Allied forces, accepted the surrender of the Japanese forces. Later, in 1959, the first cabinet of the self-governed state of Singapore was also sworn in inside the City Hall Chamber.