CERN, Universe of Particles exhibition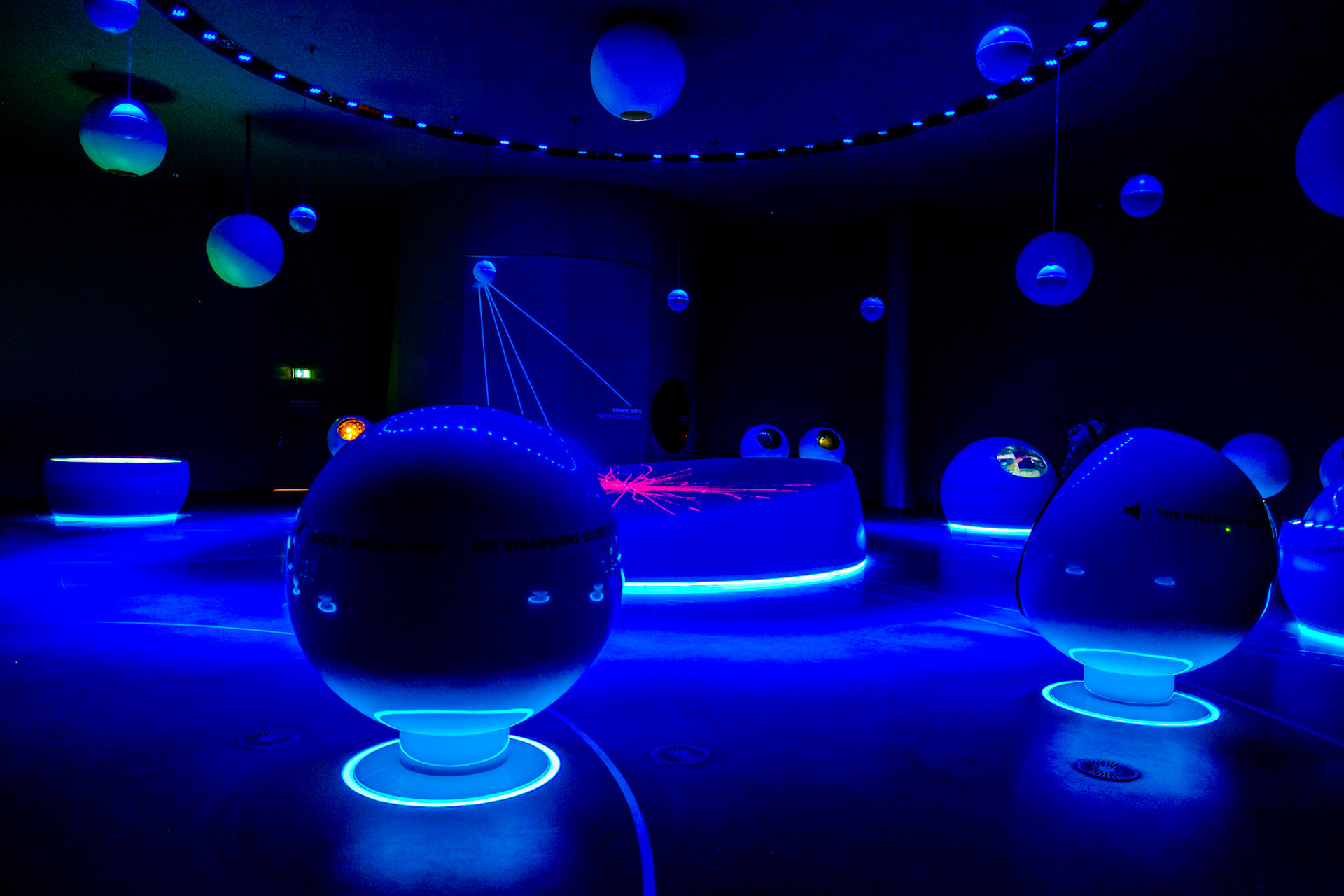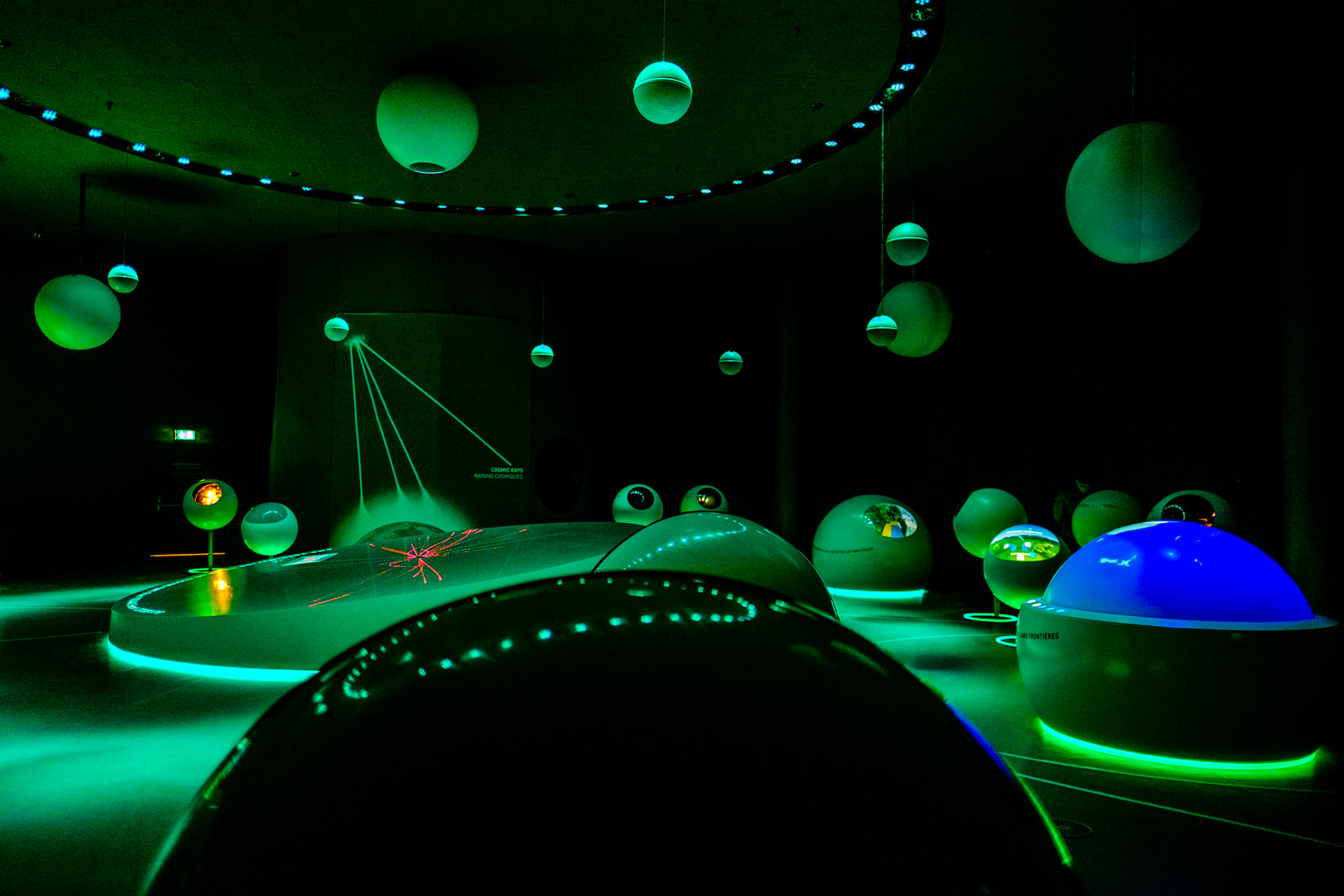 Cologny, Fondation Martin Bodmer
Fondation Martin Bodmer, founded in 1971, is home to a collection of over 150000 books. In particular it is conserving the only Gutenberg Bible in Switzerland. Since October 2015, Fondation Martin Bodmer is part of UNESCO's Memory of the World program.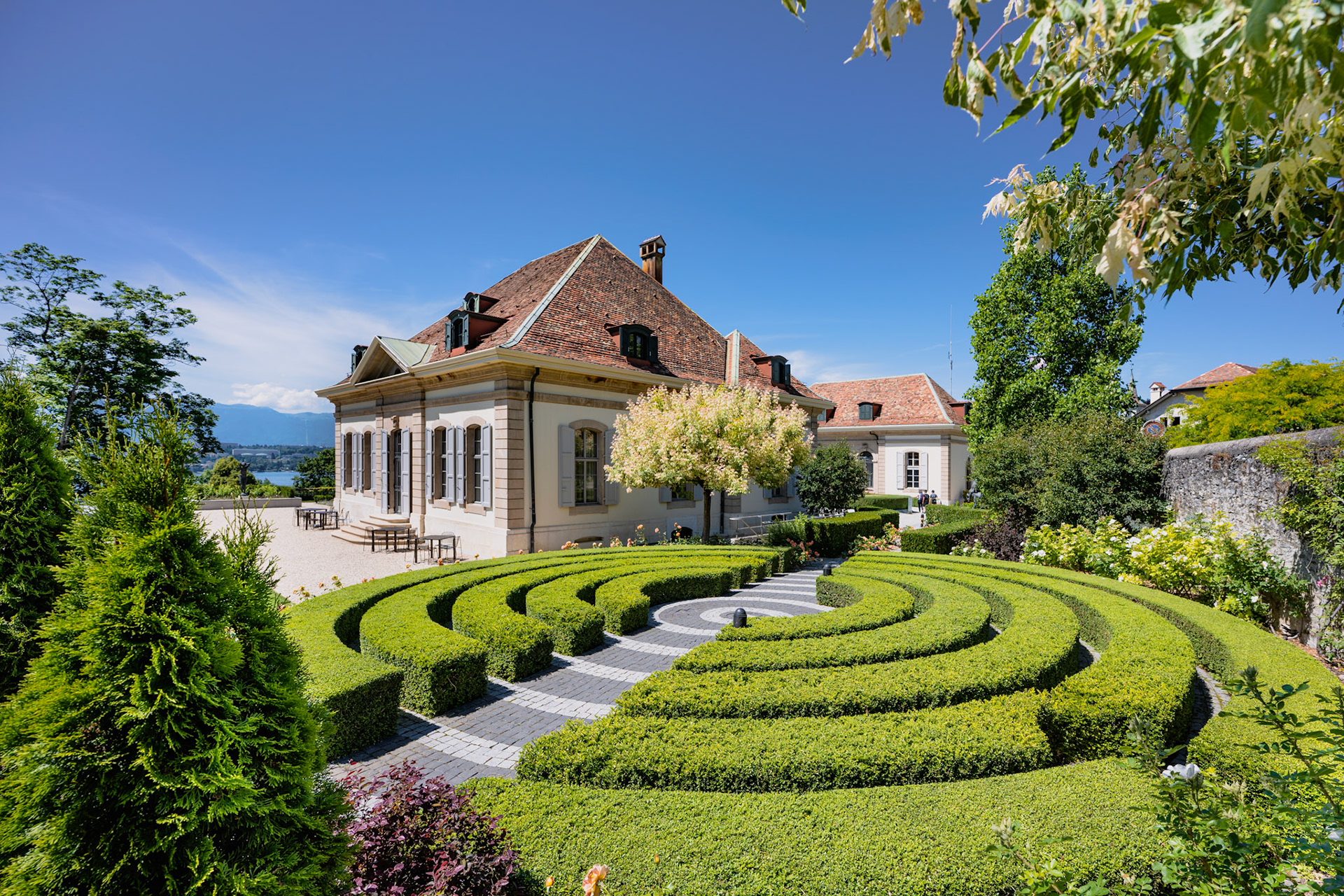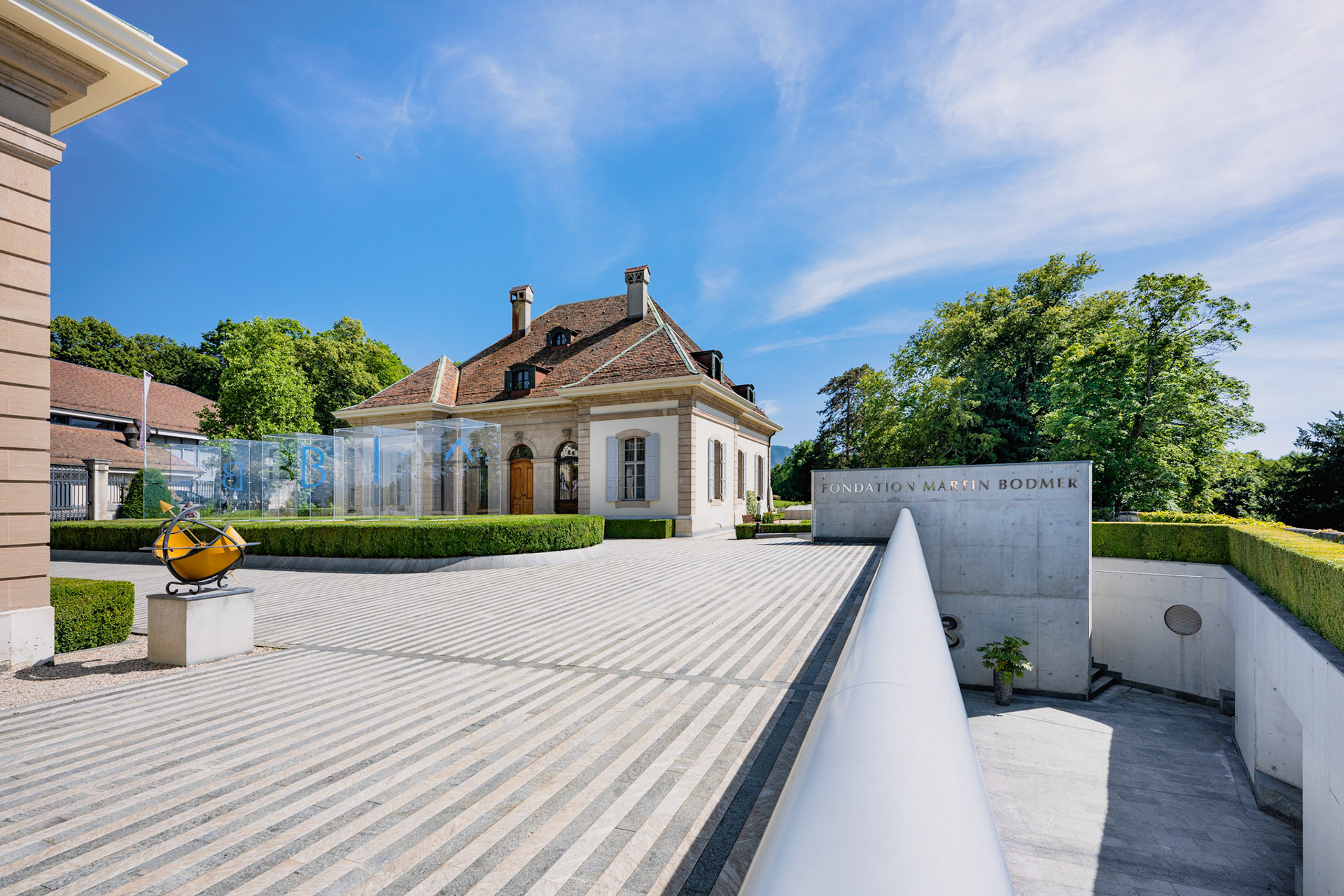 Geneva, International Red Cross and Red Crescent Museum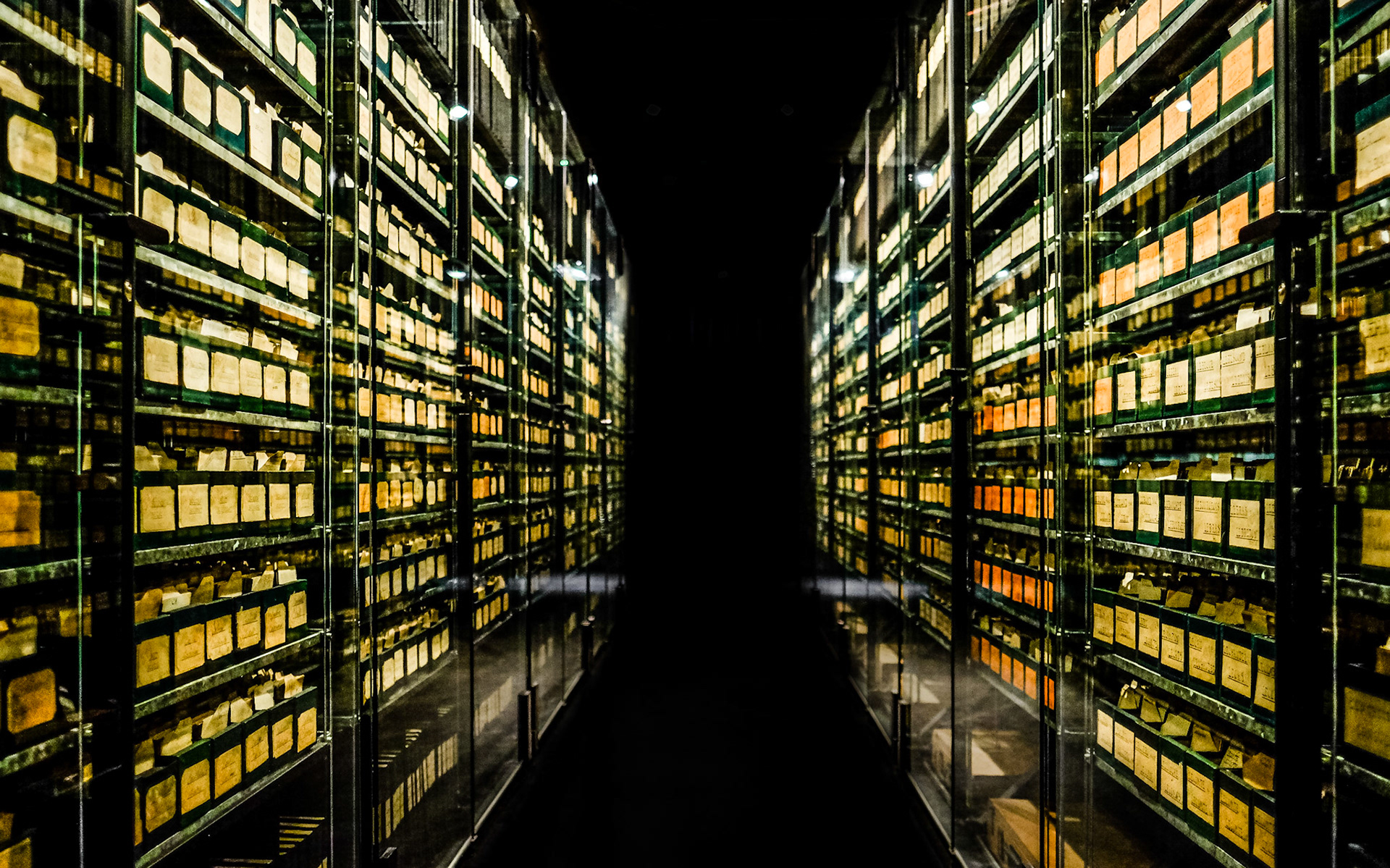 Geneva, MEG
Design: Graber & Pulver Architects, completed in 2014
Located in the triangular vault of the building's attic, with natural light flowing in through the diamond-shaped windows, Marie-Madeleine Lancoux library feels like a church-like space.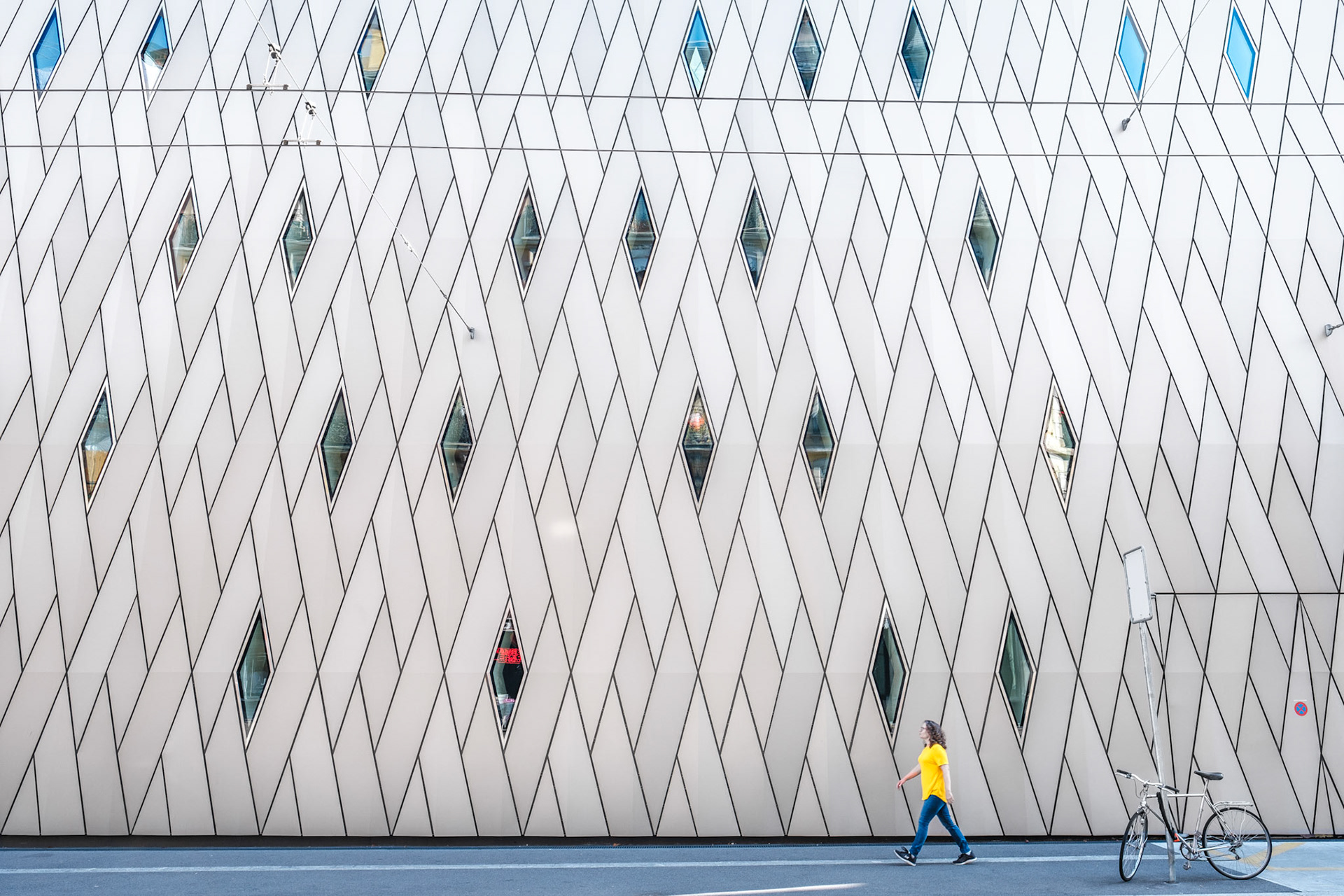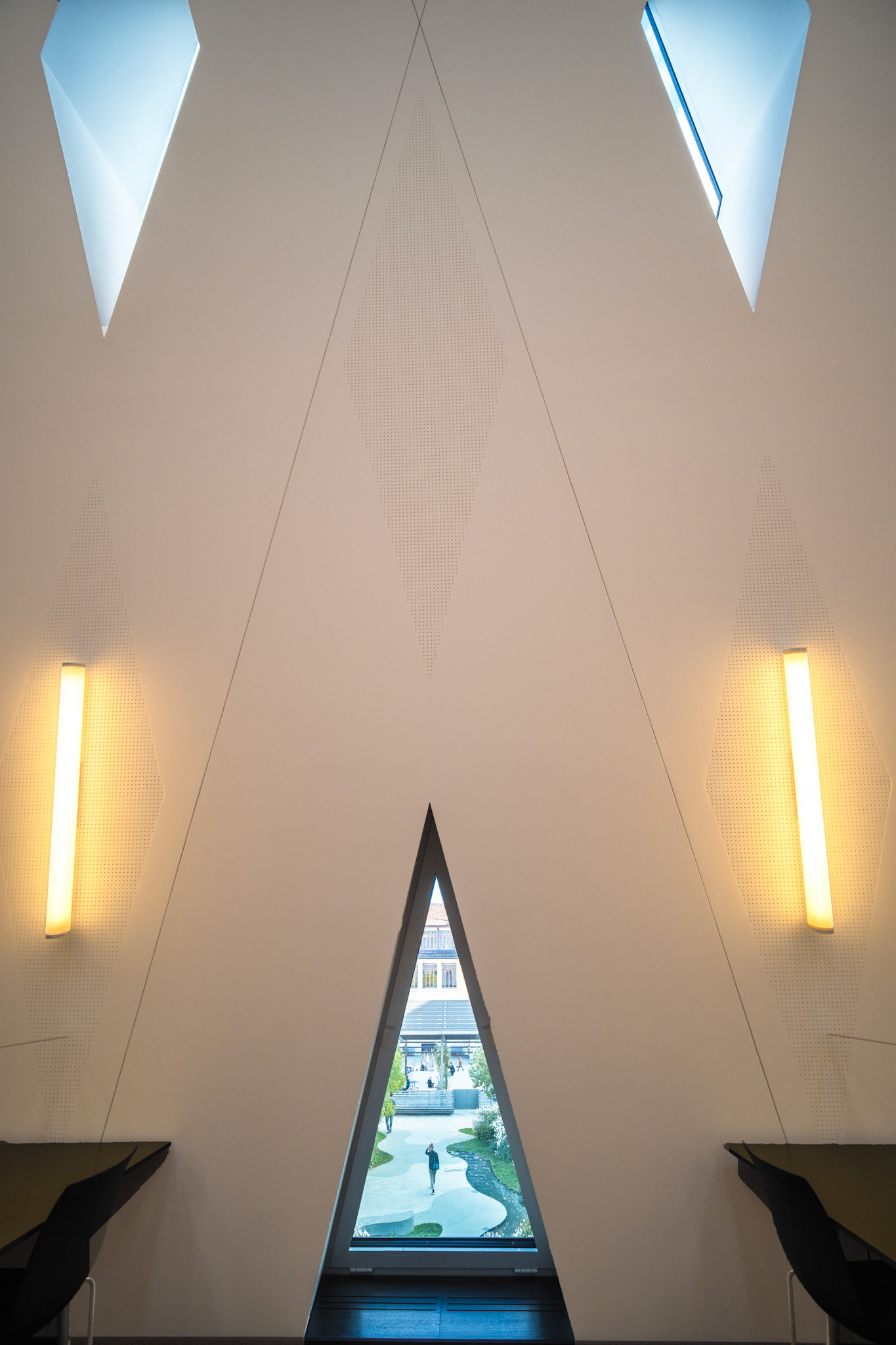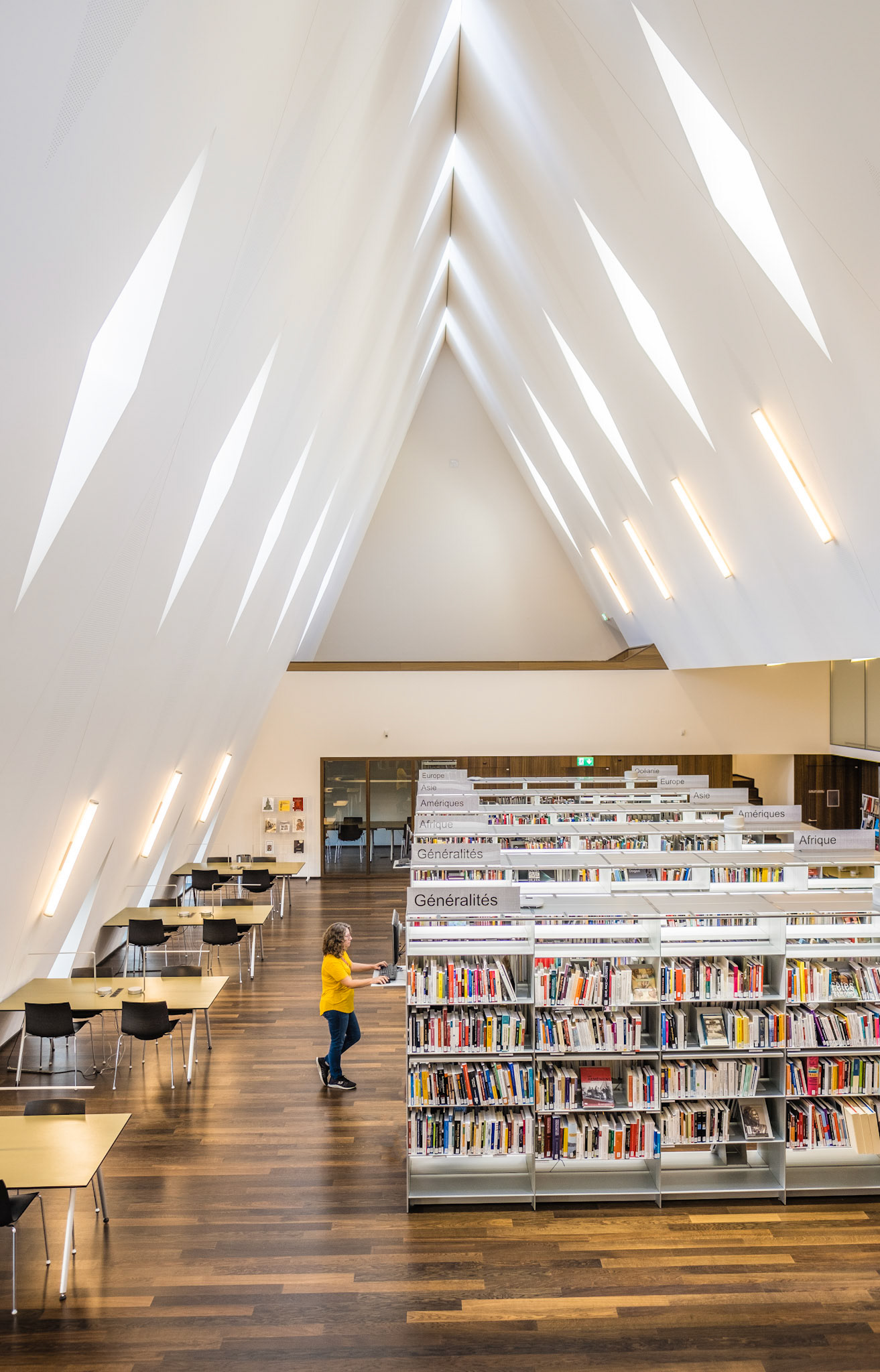 Geneva, Musée Ariana
The museum was founded in the late 19th century by Gustave Revilliod to house his vast collections. Émile Grobéty was the initial architect but once construction started in 1877, he was overwhelmed by the scale of the project and replaced by the more experienced Jacques-Élysée Goss. The museum opened its doors to the public in 1884.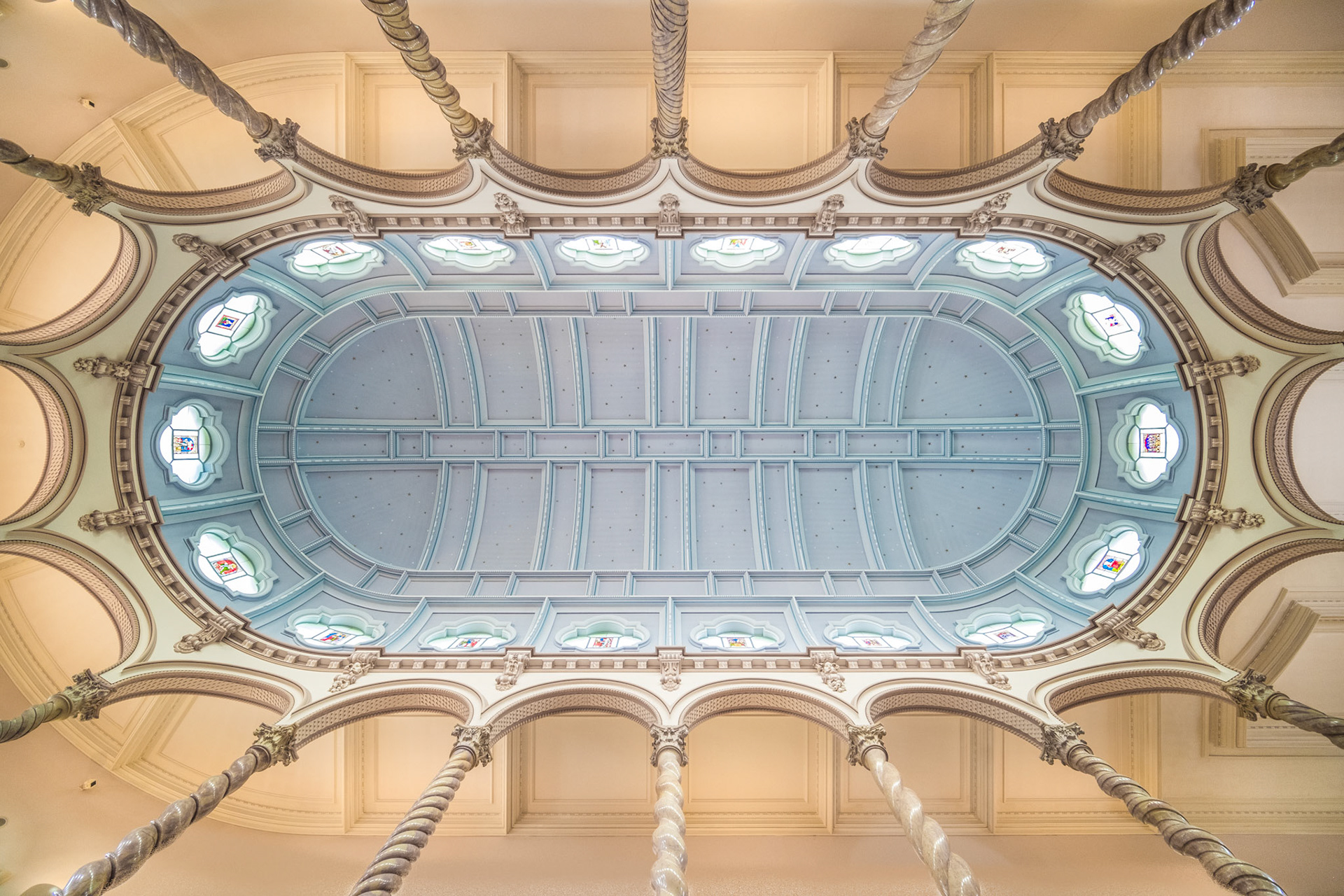 Geneva, Musée d'Art et d'Histoire
Design: Marc Camoletti, built between 1903 and 1910, financed by Charles Galland.