The history of Hotel Blume in Baden goes back to at least the 15th century, with it being mentioned for the first time in a written document in 1421. It has been a hotel ever since, making it one of the oldest hotels in Switzerland, with an age of over 600 years.
The building was extended in 1872 to plans by Swiss architect Robert Moser. During this renovation, the interior courtyard was converted into the atrium we still see today. The painting "In Aqua Salus" inside the atrium is from 1873.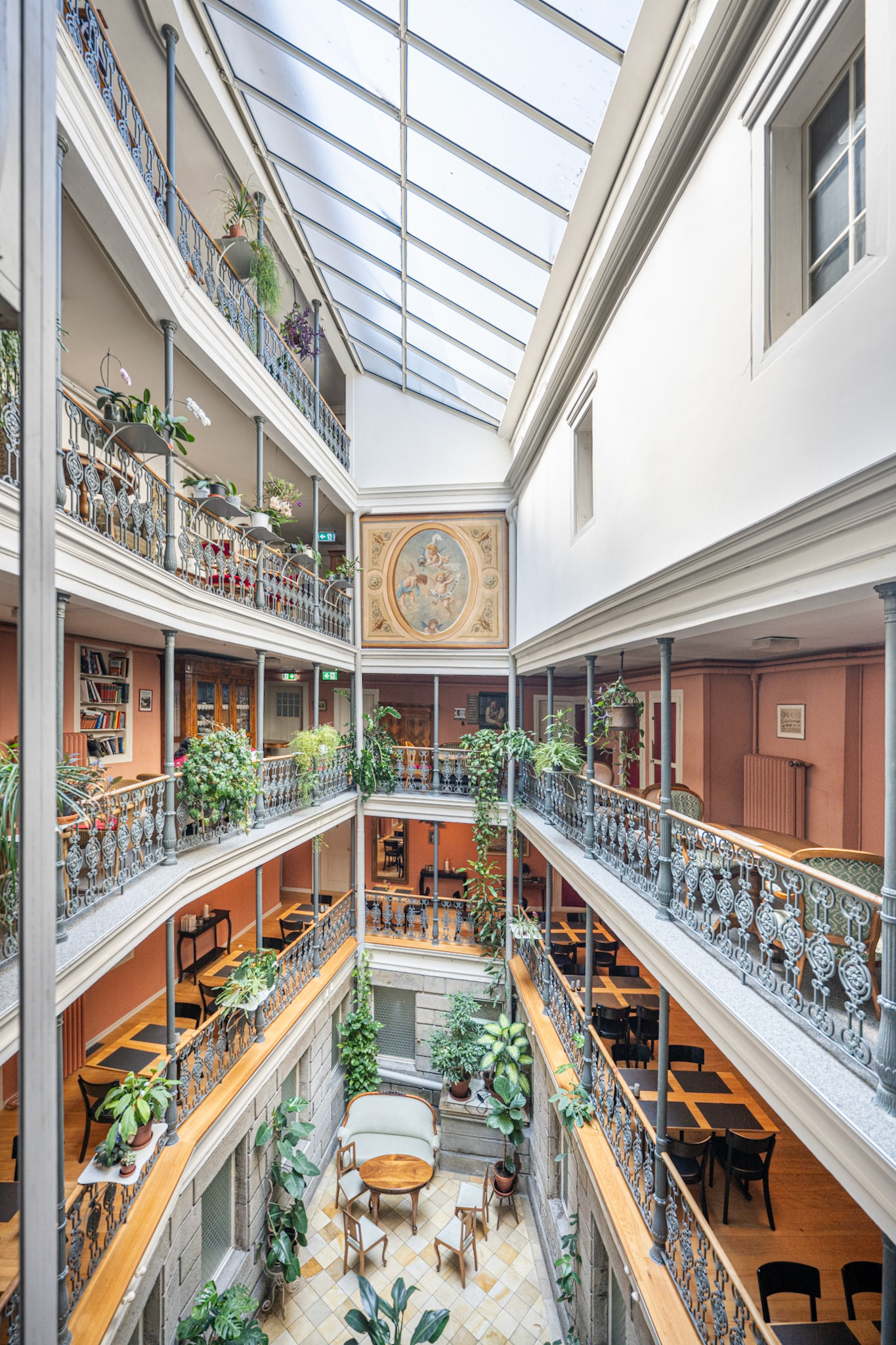 The Belle Epoque hall, also created by Robert Moser during the 1872 extension, has been beautifully restored in 2021.