The history of the Türalihus in Valendas goes back to 1485. It became vacant in 1941 and the known architect
Rudolf Olgiati
 purchased the building in 1973, but didn't get to renovate it. It was sold by his son,
Valerio Olgiati
, to
Ferien Im Baudenkmal
in 2007. The renovations under the direction of architects Capaul & Blumenthal were completed in 2014.
The Türalihus has been remodelled and expanded many times over the centuries. Its eponymous stair tower is one of these additions.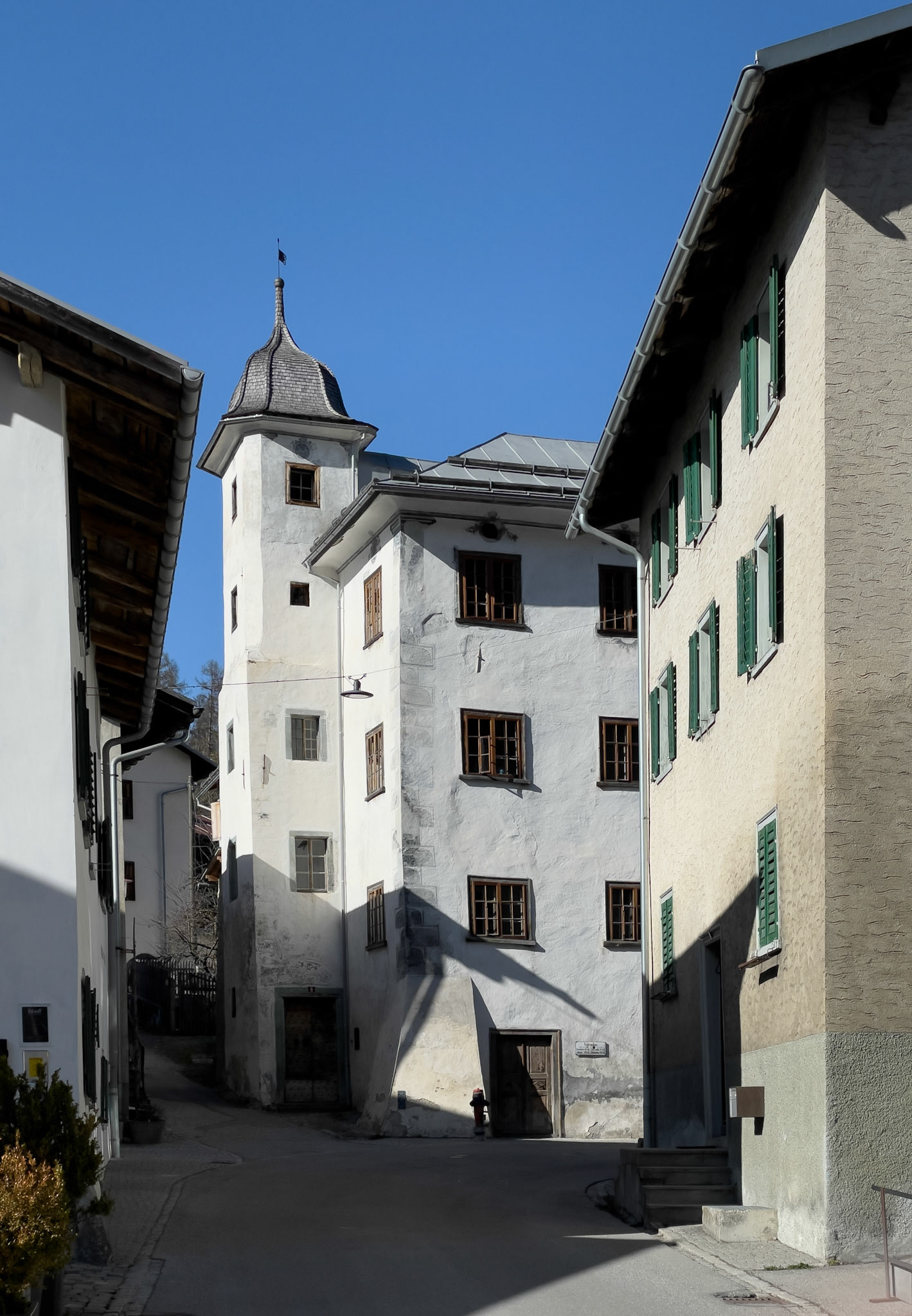 There are now two vacation homes inside the  Türalihus with the upper one allowing to accomodate more people. The entrance leads to the stair tower from which both apartments are accessed.
Since there was almost no furniture left in the Türalihus when the foundation Ferien im Baudenkmal purchased the property, the interior now features new furniture by Swiss manufacturers and designers such as Horgenglarus and Martinhauser.
The original structure and the unique character of the house were preserved even in rooms such as the bathroom that were brought up to modern standards.

Many of the wall paintings could be preserved.
The soot-blackened stone walls in the kitchen still remind us of the long history of the Türalihus.

The renovation of the Türalihus received several awards such as "Gute Bauten" in Grisons (2017) and "Umgang mit denkmalwürdiger Bausubstanz" by the Wüstenrot Foundation (2017).