On February 10, 1984, an avalanche destroyed the 1000 year old chapel in Sumvitg. The Disentis monastery, owner of the chapel, organised an architectural competition for its reconstruction that Swiss architect 
Peter Zumthor
won. The new Saint Benedict Chapel (Caplutta Sogn Benedetg) was completed in 1988.
Caplutta Sogn Benedetg - Peter Zumthor
The new chapel is located in a meadow above Sumvitg, protected from avalanches by the nearby forest. The chapel's singular shape can be seen in many different ways: as half an infinity symbol, as a leaf, as a boat or a water drop. The choice of wood as a building material and the usage of larch shingles are an homage to the houses in Sogn Benedetg.
The larch shingles age with the weather and exposure to the sun: they have become darker on the south side and silvery on the north side.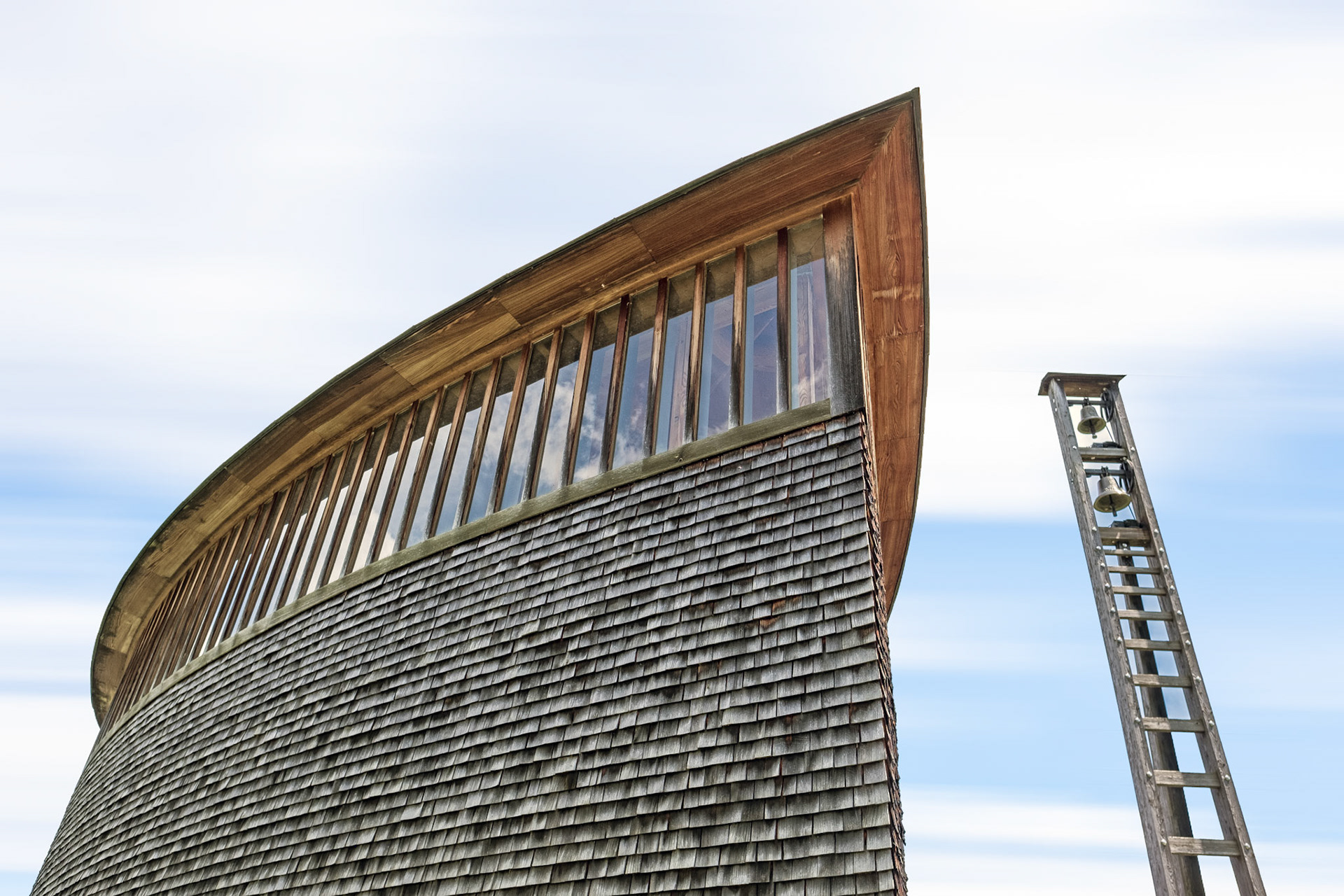 The chapel has a single room, closed off from the outside by slightly silver painted walls. Only a small ring of windows just below the roof allows the light to flow in, creating a very meditative space.
In 1994, it was awarded with the "Auszeichnung für gute Bauten Graubünden". In 2019, the Grisons Heritage Society included it in the list "52 best buildings  - Grisons culture of construction 1950 - 2000".
Ruins of the chapel from the 9th century
The ruins of the original chapel from the 9th century are a short walk away. They were partly restored between 2013 and 2016. Its paintings dating from the 14th century can now be seen in the
Disentis monastery
.